Bigger than the pond: Case of Robert N'gambi and Malawi coach Mtawali
Saturday lunch-hour kick off, Chelsea travel to Everton to fulfill yet another daunting English Premier League fixture. I am a 'bona fide' Chelsea fan and I have not made this a secret all along. But I am the first to accept that the 'Blues' have made one of their worst Premier League starts in their footballing history.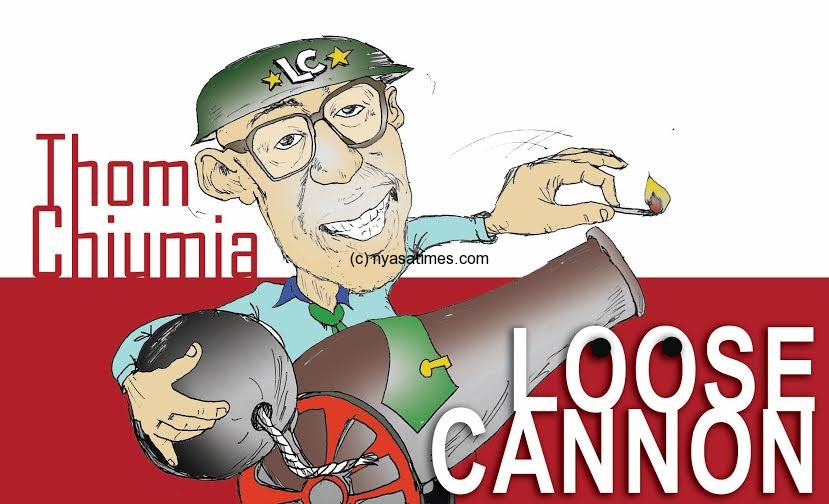 The defence has been letting in more goals than the strikers have scored! There are varied schools of thought as to what is attributable to this below-par start to the new season. Many fans think that the defence has become extremely porous and that there is an urgent need to beef it up with at least one new signing.
Manager José Mourinho has made matters worse. Except for the recent red card suspension, veteran centre-back and captain, John Terry, has not been given much game time as was the case last season and seasons before that.
His legs may be tired. Age might be catching up with him in football terms, but as they say, 'experience is a good teacher'. May be some of the defensive lapses may have been avoided with the intimidating presence of John Terry in the field of play.
However, at the end of the day, it is José Mourinho's discretion to choose who plays and who doesn't. At the end of the day, he is solely responsible for whatever results follow. Maybe because of the discipline associated with top soccer leagues in the world, John Terry has not complained about being benched lately; at least not publicly.
Terry is a professional and mature footballer who knows the coach has the final say in terms of fielding of the players. He knows the important medicine to earn coaches' trust is hard work, dedication and discipline. You cannot win the coach's heart through intimidation.
Our own midfield maestro Robert 'Baggio' Ng'ambi should borrow a leaf from John Terry and other world class footballers who respect their coaches or what in Europe call 'managers'.His conduct during the recent Malawi national football team encounter with Swaziland (Africa Cup qualifiers), left a lot to be desired.
He was left on the bench by coach Ernest 'Wire' Mtawali during the entire game. In retaliation, he said all sorts of bad things about the coach. Being a senior player, he should have been exemplary to the up and coming footballers that have been incorporated into the squad by respecting the Head Coach.
It is natural that sometimes when footballers become famous, they start creating an aura of invincibility around themselves and their talent. The temptation to start thinking they are bigger than their coaches, or even bigger than football becomes too much.
Oftentimes when a coach makes decisions they don't agree with, it is taken badly with equally childish follow-up decisions on the part of the player.
This scenario has been captured in colourful details by the recent media tantrums by the South African-based Ng'ambi. I have known 'Baggio' as a quiet, talented and disciplined footballer since his heydays at Bullets. I wonder what made him rush to the media this time around to lament about the decision by the Flames' coach Ernest 'Wire' Mtawali to drop some experienced and foreign-based players in favour of young locally-based players for the game between Malawi and Swaziland.
'Baggio' faulted the coach for using inexperienced players whom he considered very green and not particularly ripe for the big stage. He accused 'Wire' Mtawali of using insipid tactics and seriously hinted about snubbing Mtawali if called for national duty again. The game ended in a two-all draw.
What many of us know is that the coach may have opted to relegate Ng'ambi to the bench because the enterprising midfielder had been nursing a groin injury for some time now.
Football managers or coaches are often highly experienced individuals (or they would not have been hired in the first place). They know when to use a player and when not, sometimes they would not use a player not because he is not talented or has fallen over the edge, but because the style of play of that particular player does not tactically fit in the tactics of a particular game.
Sometimes players might think they are physically fit on the particular day, when actually they are not fit psychologically. Coaches know how to protect these players, not just protecting them from further injury, but to protect them from 'themselves'.
Everyone knows that the Flames have been wondering in the wilderness for a long time. They know it has been a case of two steps forward and five steps backward.
The Flames need radical steps (whether on trial basis or not) to remove the jinx of perpetual underachievers. To do this we cannot keep doing the same things or to put it in football terms, we cannot keep using the same players. We need to try new players; new formulas; new tactics even if it means overhauling the whole team.
"I used to have a saying that when a player is at his peak, he feels as though he can climb Everest in his skippers." – Sir Alex Fergusson
Feedback: [email protected] ; Twitter: @thomchiumia
Follow and Subscribe Nyasa TV :