Malawi needs 'National Heroes' Day
On Martyrs Day, on the third day of March every year, we celebrate the life of fallen Malawians who played various roles in bringing about political and social independence. These included high-profile politicians who were arrested on March 3, 1959 and locked up by the British colonial government such as Ngwazi Dr. Hastings Kamuzu Banda.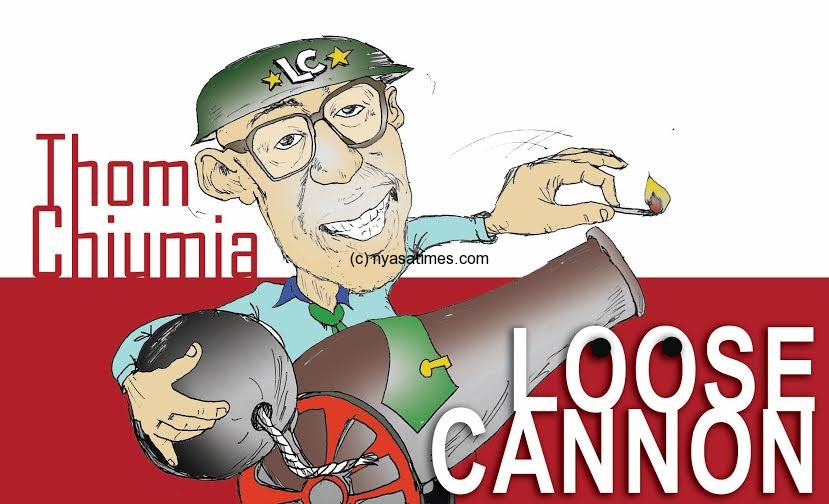 Over the years though, one individual has come out prominently as a symbol of the country's liberation struggle against the white colonialists. His name is Reverend John Chilembwe.
John Chilembwe is not only a 'Reverend' who encouraged God's flock to observe uprightness. He is a 'revered' son of the soil who led the famous 1915 'Chilembwe Uprising', leading to his 'untimely' death. History has it that Reverend John Chilembwe was born in 1871. He was trained as a church minister in the United States under the auspices of the National Baptist Convention.
In 1900, an ordained Chilembwe returned to Malawi. He was a new man and very keen to show it. He soon became the vocal voice of the marginalized and oppressed Africans, from women's rights to equality based on Christian values, from the virtues of educating the African to concerns over land tenure. When natives were forcibly sent by the British to fight the Ya Asantewa in present Ghana in 1903 and the First World War later on, Chilembwe complained loudly.
During the 1980s through to the 1990s, many Malawians never missed an opportunity on March 3 to listen to 'John Chilembwe' radio play on MBC. Parents and children enthusiastically sat around a transistor radio to listen to the fury of John Chilembwe and his cohorts, which led to the 1915 John Chilembwe Uprising. The play – a production of by one great son of the soil Luscius Chikuni – was extremely gripping; bringing out genuine emotions in many Malawians as they visualized the type of 'dangerous' struggle John Chilembwe organized and led.
When Bakili Muluzi and his UDF came to power in 1994, following multiparty general elections, John Chilembwe was designated his own day, January 15. He was no longer part of 'Martyrs Day'.
So, on January 15, every year, Malawians celebrate 'John Chilembwe'.
Last week, John Chilembwe Day was officially commemorated at PIM in Chiradzulu. The event lacked the usual pomp. The passion with which Malawians held John Chilembwe as a symbol of courage and sacrifice is virtually gone. What has grown up around lately is mere 'routine' where we celebrate the life of John Chilembwe as a matter of tradition, without the essence of reflection and pride.
For the first time in many years, the whole Head of State decided to stay away and delegated a mere minister (not Vice President or Speaker of National Assembly) to preside over such a historic event.
'Heroes together'
That John Chilembwe may be losing his relevance in a rapidly changing environment, or not, is debatable. Many generations have since passed since we embarked on celebrating John Chilembwe. The young ones may not be adequately keen to appreciate what the 'fuss' this may be about.
There is, therefore, one theory that we, as a nation, may wish to advance, which is that time has come when John Chilembwe is grouped together with other national heroes, dead and alive, and be celebrated 'together'.
You see, it is during the one party era of Kamuzu Banda that Malawians were aptly brainwashed to believe that John Chilembwe and a few selected others were the only and genuine symbol of emancipation from the colonial bondage. During Kamuzu's time, citizens were advised to stay indoors on Martyrs Day and anyone who dared loiter around the streets aimlessly was picked by members of the secret police or the ruthless youth leaguers and Malawi Young Pioneers (MYP). You could be locked up for months on end. It was a sacred day!
The point is that the issue of John Chilembwe may have been deliberately over-trumpeted by Kamuzu and the MCP that time to downplay the role and contribution that other equally great sons and daughters of Malawi made during the pre-independence era.
Most of them were forced into exile for years because they had detected dictatorial traits in Dr. Banda immediately after independence and reprimanded him right away. This had resulted in the infamous Cabinet Crisis of 1964.
Brilliant young men and women fled the country from Kamuzu's ruthless leadership. Many others were brutally murdered or locked up at Mikuyu, Dzaleka, Nsanje and other detention camps for years on end. Families and relationships broke up during the 30 years of Kamuzu Banda and MCP. These issues are well-documented and one doesn't need to labour themselves to drive the point home.
However, it is worthwhile that Malawians do not deliberately ignore the role and contribution that other heroes made so that we should be where we are today. Dr. Kamuzu Banda, as ruthless as he was, made a significant contribution way from the pre-independence era until his last day in office as President in 1994.
Others include the late Kanyama Chiume, Yatuta and Dunduzu Chisiza, Du Chisiza Jnr, Mkwapatira Mhango, Attati Mpakati, Dick Matenje, Twaibu Sangala, Aaron Gadama and David Chiwanga of the 1983 infamous Mwanza Accident, Chakufwa Chihana, Rose Chibambo, Henry Masauko Chipembere, TDT Banda, Orton Ching'oli Chirwa, Mayinga Mkandawire, Mapopa Chipeta, Ahmed Dassu, Wehnam Nakanga, Collins Chizumila and many others.
A properly instituted and all-inclusive National Heroes Committee would look at the various individuals and decide who should be included as a national hero. The committee could be mandated to look at the welfare of the heroes' families, especially those that are destitute, among other terms of reference.
A National Heroes Day would then be designated to recognize these heroes. The same National Heroes may not necessarily be recognized every year as the list of heroes may vary from year to year. There may be a specific number of heroes to be recognized during a particular year.
The National Heroes Day in Malawi would be a national public holiday to honour and remember the country's national heroes; men and women in whose acts of courage enabled Malawi to thrive as a nation.
This would truly be a 'national commemoration' and not a 'Chiradzulu' affair. Recognizing John Chilembwe alone every year disenfranchises those from other places who feel they have their own heroes who deserve 'national' recognition.
"Let us set aside all fear and dread, for these do not befit men and women who are loved. Instead, let us experience the joy of encountering that grace which transforms all things." –Pope Francis
Follow and Subscribe Nyasa TV :