Before I present my reflections and analysis in this entry of Loose Cannon , let me commend my readers for the fabulous response that I have received in terms of feedback. Some were encouraging comments about my perceptive jottings while other -usual suspects – were annoyed with me being a critic of those holding public office. Never mind of threats poured to me, I am not a coward so I don't dwell much on that.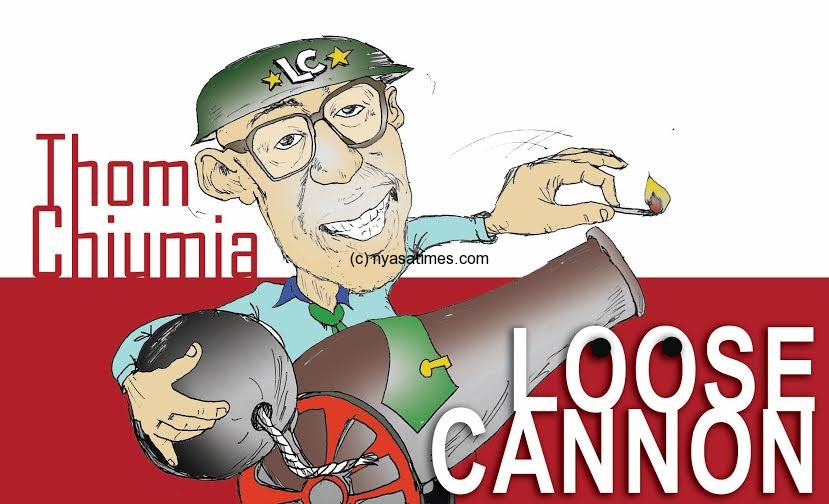 Now, to the current subject.
Malawi needs redemption but it is not forthcoming. The only cancer that is eating at its very core is bribery and corruption.
The country has in place good governance institutions such as Anti Corruption Bureau (ACB) and Financial Intelligence Unit (FIU) yet nothing is working. In fact some individuals in the very same institutions are the ones that are prone to corruption. Wasn't someone arrested the other day at FIU because of bribery and selling of information for money?
It forced the body to issue a statement to the media to try to clear the embarrassment, yet it communicated nothing apart from proving guilt.
The tragedy is that even when media highlight these issues no one takes notice and this malaise is prevalent even in the highest echelons of government.
Nyasa Times exposed the intricate syndicate web of the murky world that is HTD Limited externalising money and winning tenders and being paid top dollar through suspicious means yet nobody seems to care.
Financial Intelligence Units of South Africa and Hong Kong are being engaged to check the colossus that is HTD, yet the presidency is quiet.
Auditors recommended that Malawi Revenue Authority should consider assessing tax obligations for HTD and that Reserve Bank should investigate the illegal transfer of forex yet nobody is taking action.
Anti Corruption Bureau was also advised to prove the payments from Ministry of Defence that were in order and that goods were supplied and that Fiscal Fraud Unit should investigate the invoices that are used to clear vehicles if they are different from the ones sent to Banks for forex application but both bodies are waiting to sit down properly before taking action.
The Baker Tilly's cashgate report estimated K20 billion ($38.2 million) looting in government for goods not delivered and services not rendered for a six-month period between April and September 2013 and some guilty companies are owned by Malawians of Asian origins yet, none of them has been interrogated or mentioned as witness in a court of law.
The 'K577 billion' reconstruction of cashbook carried out by PricewaterhouseCoopers also reveals a number of companies of Malawians of Asian origins being at the heart of Cashgate and yet nobody has been asked to stand before a court of law.
Is it because some of the Asians involved, such as managers from HTD, have British passports and Malawi does not want to upset the British this time around by arresting their citizens?
Even in Britain, HTD Limited boss Abdul Majid Aboobaker has a track record. A research on him shows his companies, Caber Trading in 1995 and Falcon Crescent Corporation Limited were involved in bootleg deals.
But Malawi belongs to all Malawians. President Peter Mutharika must do the right thing and act on 'cashgate' Asians in general and HTD in particular. His inaction is complicity and one wonders whether it is because his party, the DPP, is largely funded by Asians.
As for HTD, remember that he personally opened their so called Motor City office complex at Ginnery Corner in Blantyre. First Lady Gertrude Mutharika's charity is also beneficiary of HTD largess. HTD member is an official of First Lady's charity BEAM. Is this what is tying APM's hands?
Time to put a stop to this  "double standards" of not pursuing Malawians of Asian origin doing business in the country involved in financial scams in government.
Loose Cannon newslog is waiting and Malawians are waiting.
"Corruption is worse that prostitution. The latter might endanger the moral of an individual, tje former invariably endangers the morals of the entire country." –Karl Kraus
Follow and Subscribe Nyasa TV :