Malawi 'toxic' politicians back in recycling business
Why is it that Brown James Mpinganjira's resignation from the People's Party (PP) is not particularly earth shaking? Why is it that there is no substantial waltz surrounding the news of his departure from the former ruling party? The answers might not be far off; in fact they are right next to you.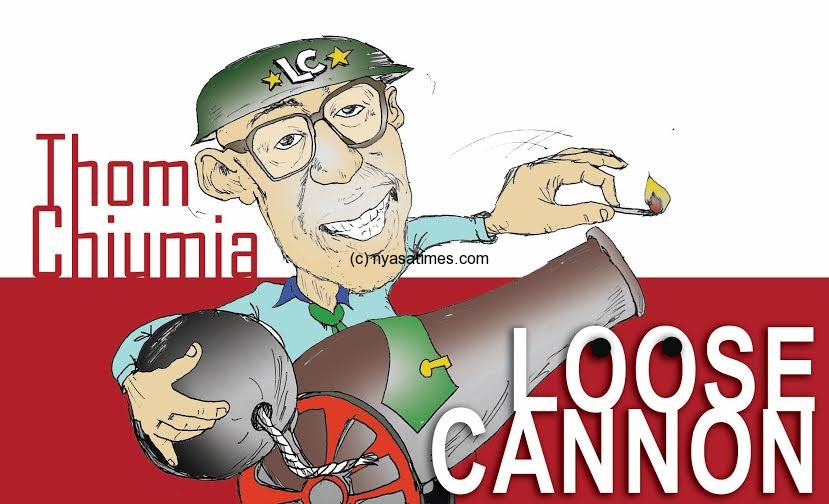 It is because the people who are familiar with the politics of the man from Chisitu, Mulanje Central Constituency are not surprised with his latest step in the political wilderness. In fact, others are surprised that he has stayed this long in the People's Party. They expected him to dump PP much, much earlier, after the announcement of the results of the last elections, when Peter Mutharika was declared President of the country. They are wondering what might have kept BJ in PP for so long.
A quick recap on BJ suffices. He claims to be one of the founders of the United Democratic Front (UDF) in the early 90's. He dumped the party at the end of Bakili Muluzi's second term after Atcheya allegedly reneged on some silent gentleman's succession agreement between the two.
He contested for the presidency in the 2004 Presidential and Parliamentary Elections under his own National Democratic Alliance (NDA). He lost miserably; he came fourth. He disbanded his NDA and went back to the UDF before emerging as John Tembo's running mate in the 2009 General Elections under the Malawi Congress Party (MCP). He came crushing again (with Obaba) in that election before later aligning himself with PP's Joyce Banda after a self-made political hiatus during which he became a born-again Christian and concentrated on preaching the word of God.
That BJ (as he is fondly referred to by his adorers) is an ambitious politician is well documented and in the public domain. It is, however, one thing to have ambition and quite another to have a strategy to achieve those ambitions. Without ambition, one becomes a hollow politician; a flop that actually thinks he is big whilst he is not. Without question, this is the scenario that Brown Mpinganjira finds himself in.
They say a rolling stone gathers no moss. The way BJ has been rolling is breathtaking. In fact, it is legendary. Brown Mpinganjira diluted his political currency because he practices nomadic politics. He is always here today, there tomorrow. It is because of this political style that even those who are closest to him cannot trust him.
BJ might as well have written his political epitaph in this latest episode. With that behaviour, it is difficult to build a political base and to be rooted as a politician, more so, for someone who has had a go at the top job in the land, and one who still thinks can become President.
It is rumoured, however, that the latest exodus from the PP is as a result of some underhand practices and arm-twisting by the DPP government on perceived cash-gate perpetrators in the previous government. They are being threatened to leave PP or will have some politically manufactured cash-gate charges against them. It is a stinking trade-off that threatens to throw politics again to the annals of history…
For once, the Malawi nation united in mourning one of the country's most prolific writers, Raphael Tenthani. The social media has been awash with tributes to Tenthani since his tragic demise on that fateful Saturday night, May 16, 2015.
Lately, Tenthani was a fierce critic of the current DPP administration and President Peter Mutharika. Nonetheless, the Head of State has described late Tenthani "as a man of immense talent, eloquence, humour and warmth". Other political leaders have also expressed their sorrow at the death of arguably Malawi's best columnist.
Though I swiftly wrote a tribute column on Tenthani when he was killed during the Kamwamba accident, I still need to pay more homage to the prolific writer and a complete journalist who hardly escaped the attention and recognition of some of the world's most famous media organizations.
His sober-mindedness when reporting on various issues, including politics, shall leave an indelible mark on him as a truly ethical, objective, professional and responsible journalist.
I mourn Raphael not only as a personal friend but as a mentor too. He was always available to offer valuable professional advice and direction. His writings were an inspiration to me and I will forever be indebted to Raphael for positively shaping my career as a journalist, writer and columnist.
Who would have thought that Raphael Tenthani would go so soon? While the nation mourns this unbearable loss, I wish to extend my personal sympathies to the bereaved wife and children, friends, relatives and the entire Tenthani family following this tragic loss.
Losing someone whom you deeply loved is extremely agonizing. It is a sad experience that you may have to live with for the rest of your life. In these circumstances, it is only Lord, our Heavenly Father, who we call upon to comfort the grief-stricken nation following this tragedy.
Finally, I stop to mourn the death of my friend and colleague, Raphael Kin Tenthani; I will instead celebrate he lived!
 "If you enter this world knowing you are loved and you leave this world knowing the same, then everything that happens in between can be dealt with."– Michael Jackson
Follow and Subscribe Nyasa TV :