Of new commissioners at Malawi electoral body: What you see is not what you get!
What you see is not what you get! My honest reaction to the President's appointment of new Malawi Electoral Commission (MEC) Commissioners is that it is a slap in the face of Malawians; we might not see credible elections again.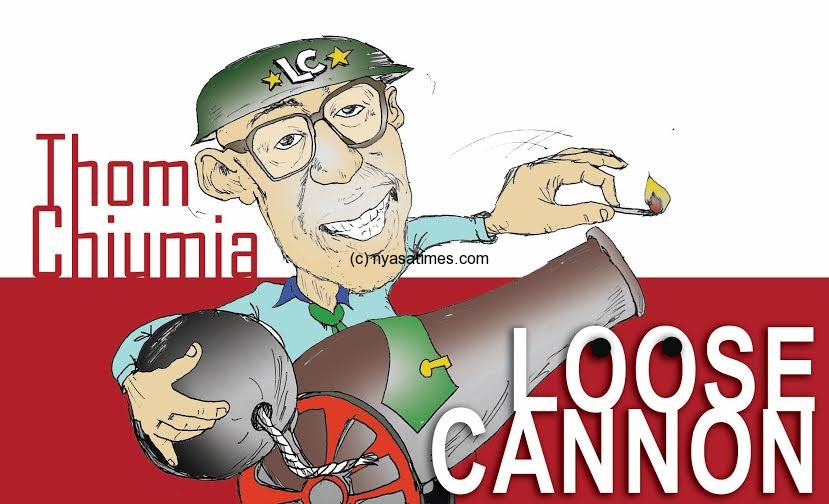 Commissioners of the MEC are supposed to be men and women of high integrity in society, well-educated and obviously independent of anyone, including the sitting Head of State, who unfortunately is the appointing authority in our constitutional set-up.
I personally have a lot of respect for some of the individuals who have been entrusted with the running of future elections in Malawi. I agree with other people's observation that the President may have scored highly on gender balance where we have four women against four men in place. Bravo, Mr. President.
However, some of the appointees are renowned 'hardcore' stalwarts of the governing DPP of President Peter Mutharika. They have not spared any moment to disparage opposition leaders on MBC and other public forums. At least one clergyman who sits on the Commission is a dyed-in-the-wool Mutharika's personal loyalist.
While there might not be specific set guidelines for the appointment of MEC Commissioners except that the President shall do that in consultation with political parties represented in Parliament, it is ethically imperative for the President to exercise caution when choosing 'his party' Commissioners.
This is more so because like in the current scenario, some of 'his' Commissioners' past political conduct would give rise to suspicion of early rigging tactics.
Simply put, because of their previous political conduct, it is very unlikely that such Commissioners would conduct themselves impartially in the discharge of their mandate. Their appointment is therefore morally wrong!
The President and his cohorts will argue that the appointments were done within the demands of the electoral law. The Electoral Commission Act Section 6(1) makes the Commission answerable to and report directly to the President on the overall fulfillment of the functions and powers of the Commission.
Naturally, the 'DPP' Commissioners and others, who may choose to, will feel 'duty-bound' to reciprocate the President's 'good gesture'. That's where, as a nation, we need to change the way Commissioners are hired.
President Mutharika's term of office ends in 2019 when the next elections are due. He has indicated that he will seek re-election in 2019 for a possible second term. He is an interested party and, naturally, he will want MEC to have Commissioners that would easily dance to his tune.
The President will not be asked to reverse the new appointments because they were done under the law currently in operation. But it is not too let to set in motion measures that would ensure that the above fears are averted.
MEC is a constitutional body, which is supposed to perform its functions and exercise powers independently of any public office, or any organ of government. Parliament should be called upon to devise oversight strategies to ensure that fears of favouritism and rigging by political parties in positions of advantage are dealt with decisively.
Come 2019, Malawians do not want to once again experience the kind of awful electoral administration they experienced in May 2014.
While it makes much sense to engage political parties in the nomination of MEC Commissioners, it is also important that there are set standards and qualifications for nominees while we, as a nation, strive to improve the country's electoral system and democracy. The much-talked about electoral reforms, which many sections of the society including our cooperating partners are in support of, should be implemented as a matter of urgency.
In its 2014 Elections Monitoring Report, the Malawi Human Rights Commission noted that although Malawi has an enabling legal environment in place, there is still need for reforms to ensure that all laws governing elections are harmonized.
The Commission recommended that there was "a serious need to have in place one piece of legislation that governs the appointment of MEC Commissioners, the holding of presidential, parliamentary and local government elections. Currently the three elections are each governed by a separate piece of legislation and there are inconsistencies in these laws".
The Malawi Human Rights Commission also recommended that election laws must also ensure that MEC is insulated from all political interference in the management of elections. If we are seriously in pursuit of serious electoral reforms to preserve our hard-won democracy, we shall not let such recommendations gather dust on book shelves!
"Everyone has the right to take part in the government of his country, directly or through chosen representatives…The will of the people shall be the basis of the authorityof government; this will shall be exercised in periodic and genuine elections, which shall be by universal and equal suffrage and shall be held by secret vote or by equivalent free voting procedures." –Article 21 of the Universal Declaration of Human Rights
Follow and Subscribe Nyasa TV :