The viles of jealousy in Malawi: APM spot on
Jealousy is rarely among the evils that dominate public discourse in Malawi. When we talk about major evils that are mercilessly destroying the fabric of our society, jealousy is often sidelined for the more famous and immediate evils such as corruption, theft and murder.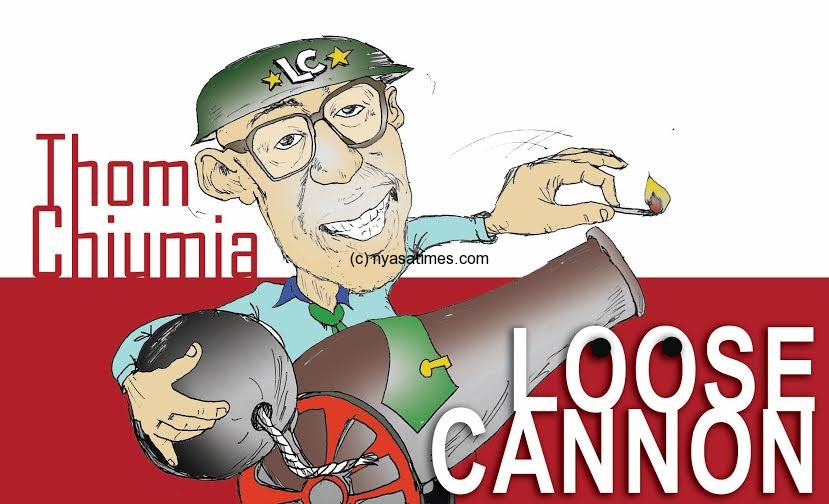 Few people like to think fast and hard about the far reaching evils of jealousy. More often, jealousy is pushed to the back of the mind because it is considered as subtle and not an immediate challenge at personal and national levels. It is thought of as just one of those things which 'do not really matter'.
This is plainly wrong as jealousy has consistently proved to be the merciless evil, which is contributing to the large scale failure of our societies, and the broader economy. From political parties to organizations across the public and the private sector, envy and jealousy continue to gobble with reckless abandon. Unfortunately we still bury our heads in the sand.
Stories of political parties disintegrating due to rivalries and internal wrangles as a result of jealousy continue to make headlines. We have witnessed failure of corporations and whole government and systems due to pettiness and jealousy.
When Paul Sauka (may his soul continue to rest in peace) created our beautiful national anthem, he coined a phrase which says "…put down each and every enemy, hunger, disease, envy…". Sauka really knew what he was talking about because envy is a close cousin of jealousy. When envy begets positive admiration, it brings about healthy competition and creativity.
This is often the basis of innovation and economic development, and it is what our country needs to move forward, and to be counted among the equals. But when envy becomes a source of jealousy, it is often a problem as it brings about deceit; promotes backstabbing and often results in death. It is simply abhorrent.
This is also the reason why as a country we need to take heed when the President decries the folly of jealousy. When he attended a service of worship at the Evangelical Church of Malawi's Nyasa Mission at Ntambanyama in Thyolo on Sunday, President Professor Arthur Peter Mutharika was emphatic when he pointed out that jealous is the major challenge facing this country, and that it is also one of the major huddles derailing development. He could not have been more correct.
Using the often inferred catchphrase of Malawi being the 'Warm Heart of Africa', President Mutharika highlighted the irony of Malawi being constantly referred to as the Warm Heart of Africa, but at the same time having a population with a penchant for jealousy and falsehood.
He said Malawi was in fact better as the 'Cold Heart of Africa' due to the lack of warmth that is displayed by its sheer love for falsehood and jealousy. He referred to his alleged death rumours last year after his extended stay in the United States of America (USA) where he attended the United Nations (UN) General Assembly in New York as an example of Malawi's thirsty for jealousy and rumour-mongering.
That the President and his second in command  Saulos Chilima  are victims and continue to be at the receiving end of the evils of jealousy is well documented and palpable. Some people can argue that those are some of the 'perks' that come with the territory of being President. That is, however, not the intention of this submission, and therefore beside the point.
What is, however, pertinent is the fact that Mutharika has talked about it, which brings the issue of jealousy into sharp perspective and perhaps to the fore of national discourse. It is thus only logical that the evils of Jealousy are discussed and debated. Not because Mutharika has been a victim of jealousy, but because it is evil and inimical to national development, and perhaps what must be done to uproot the dangers of jealousy from our midst.
Malawi is always at the end of the queue on world human development indexes. Under normal circumstances, this ought to trigger processes of deep and collective national reflection to find solutions that would help improve our social and economic development in order to better our plight as a country.
It is sad that this has not always been the case. Instead, it seems a lot of Malawians are nose deep in the art of backbiting and have allowed jealousy to reign supreme. For example, although part of the political opposition mandate is to offer constructive criticisms to government for the sake of the common good, it is rare for them to commend government even when they know, and it is clear that government has done good.
They criticize and bash government at every opportunity; they paint the picture that the ruling party is doing nothing; that it is full of good-for-nothing individuals who are doing nothing worthy praising. Its reflex and default line is to project the fact that it should be them in government and not the ones that are there now.
Instead of using the social media to network with friends and family, politicos have also hijacked the forum for political propaganda and sometimes to promote pure falsehood. It is now common for politicians to recruit youths to take to the social media, particularly Facebook, using it as a 'killing field' to scandalize political adversaries. It has become our lowest moment as a country.
And some Malawians are using social media to exhibit their envy and jealousy, hitting out at people  who seem to be progressing in anything. They are spending time in chat groups busy talking of trivia instead of progressive matters of their lives.
Jealousy will always be there, and has always been there since the times of Cain and Abel. It would be a far-fetched dream to think that it can be completely removed from our midst. It, however, becomes dangerous when it reaches levels where it is deeply embedded in the national psyche like it is currently in Malawi. It needs a complete overhaul of mindset.
"The jealous are possessed by a mad devil and a dull spirit at the same time."_Johann Kaspar Lavater
Follow and Subscribe Nyasa TV :