Of Zambia 'maizegate', Malawi army soldiers' allowances: Time for serious crackdown
A maize procurement deal that should be straightforward in normal circumstances, ended up being a racket where some selfish Malawian and Zambian public officers, including cabinet ministers, allegedly wanted to reap millions of Kwacha where they sowed none.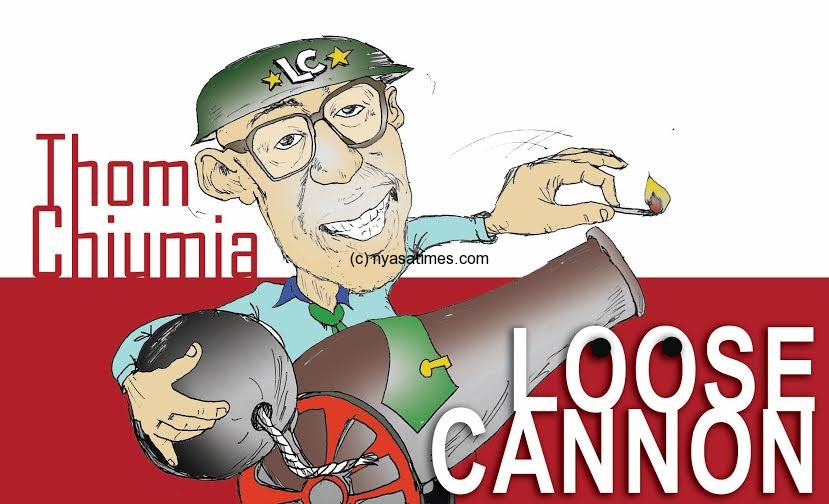 On realization that many Malawians are starving to death due to food shortages both at the household level and on the market, our 'caring' government engaged the Zambian government to import 10,000 metric tons of maize, our staple food, to reduce the food deficit.
However, the involvement of a 'third party' in transacting the deal has raised a few eye-brows and suspicion, with many being convinced that fraud is highly probable.
Instead of the two governments, through relevant public firms, ADMARC, in our case and Zambia Cooperative Federation (ZCF), directly transacting the deal, a Zambian company, Kaloswe Commuter and Courier Limited was engaged as a 'broker'. It has finally transpired there may have been attempts to use Kaloswe as a conduit for syphoning cash to the alleged fraudsters in Zambia and Malawi.
According to documented evidence, Kaloswe is buying the maize from ZCF at US$215 per ton, and selling it to ADMARC at US$345 per ton. The contract related to the deal provided that Kaloswe were to receive a total of $13 million for transportation and other logistical requirements.
Through whistleblowers, including an opposition political party in Zambia and Malawi and Zambia media, the conspirators' fraudulent dealings have been laid bare.
Suddenly, a blame game has ensued between authorities in Malawi and Zambia about who is to blame for the 'anomalies'. One thing remains true, though; this is a case of daylight theft of hard-earned taxpayers' money. This alleged fraud is uncalled for and inhumane. A government or its top officers, including cabinet ministers, cannot connive to steal from the very desperate citizens they are supposed to serve and save.
President Professor Arthur Peter Mutharika and his Democratic Progressive Party (DPP) led regime need reminding that 'power' is with the people, and that government must always ensure promotion and protection of citizens' rights and interests instead of victimizing them, like through this shameful 'maize' act.
It is now about time that APM and the DPP abandoned the 'gravy train' and realized that what is in the best interest of all Malawians prevails over their individual interests.
That corruption, fraud and abuse of public resources have worsened in the past two years and the DPP regime is not a secret at all. The country's rating on the Transparency International (TI) corruption index is nothing but disastrous.
Many well-meaning Malawi's co-operating partners, opposition parties, religious leaders, civil society, media and the academia, among others have voiced, in unison, their deep concerns about the deteriorating social and economic order and rising cases of corruption, fraud and abuse of public resources under this regime.
The Zambian maize issue is a drop in the ocean. There are many other disturbing revelations of high-level corruption, fraud and abuse of resources happening under the watch of President Mutharika and DPP, which APM has paid little or no attention to.
What is most disturbing is that one cabinet minister features highly in almost all of the reported cases of theft of government funds and yet he seems to be the 'untouchable'. Dr. George Chaponda was minister of foreign affairs when money paid to the Malawi Government in late 2014 by the United Nations (UN) through the Malawi UN mission in New York cannot be traced to-date.
The UN gave the Malawi Government about US$20 million as allowances for Malawian peacekeeping soldiers but the money was instead deposited into an account of a Zambian American business woman Chanika Moore, a purported supplier of military equipment. This matter remain unresolved.
Chaponda was minister of foreign affairs when millions of Kwacha were stolen at the Malawi foreign mission in Addis Ababa, Ethiopia. The matter remains unresolved.
Today, Chaponda and ADMARC CEO Foster Mulumbe are embroiled in dubious maize imports transaction. What more evidence does the Head of State need to ask Dr. Chaponda to step aside as cabinet minister to allow investigations into these serious matters take place as expeditiously as possible?
It has been widely rumored that APM is grooming Dr. Chaponda to take over from him when the next elections are due. But at the rate Dr. Chaponda is being embroiled in corruption and theft of public funds, President Mutharika may be digging his own political grave should he continue shielding this cabinet minister or indeed, grooming him for the top job.
Maintaining Chaponda as an anointed 'heir to the DPP throne' threatens to bring the wheels of Mutharika government to a halt and tear the party down the middle even before the general elections in 2019.   Malawians are not amused to see Dr. Chaponda stay around as cabinet minister amidst these serious corruption and theft allegations hanging on his head. It does not augur well with the spirit of good governance and the rule of law.
Following the recent 'maizegate' scandal, President Mutharika may wish to know that Malawians are already writing an epitaph for the DPP if the party settles for Chaponda as its torchbearer in 2019. He is simply a disaster in the making for the DPP.
As we enter the New Year, 2017, and moving closer to the 2019 general elections, President Mutharika cannot afford to continue shielding thieving cabinet ministers, including those named in the MK577 billion theft forensic audit report. It is dangerous for his personal legacy as a leader.
My free advice on the New Year to President Mutharika is that Malawians will only respect him for his integrity and standing up for a noble mission that serves the suffering people of Malawi.
Indeed, Malawians shall only revere their leader when he stands up against greedy, devious and self-serving cabinet ministers and senior government officers who attempt to detract, distract or derail his administration from fulfilling its development agenda.
We can look to the future with realism and optimism.
So Happy New Year and best wishes for 2017 from the  Loose Cannon.
"The war against corruption is on, and we will win it. When we come after you, never say I am persecuting anyone." –President Prof Peter Mutharika.
Follow and Subscribe Nyasa TV :