Of food shortage, awards and 'Dzuka Malawi' ban
The air of hopelessness and anxiety has engulfed the entire nation and Malawians can smell doom. The economy is virtually on its knees. Everything has gone haywire. The future simply looks bleak.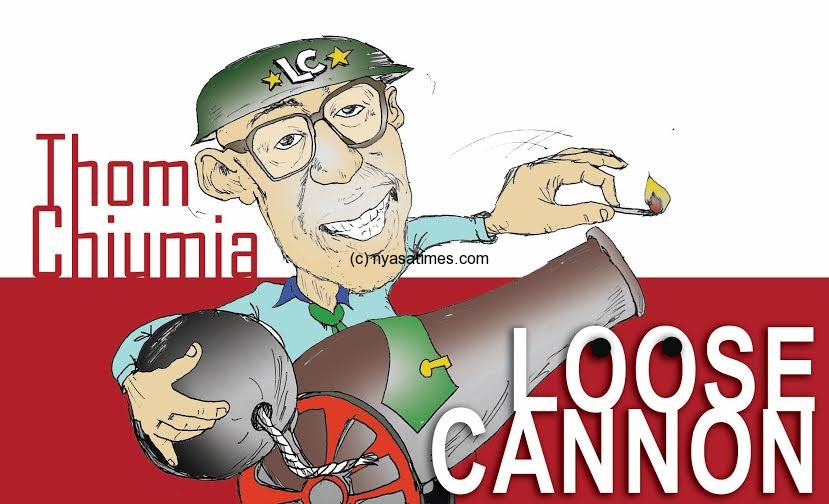 In a scenario like this one, many untoward things happen. Families break up because the husband can no longer provide for the family; employers lay off employees because they are unable to pay salaries; commodity prices rise sharply; students drop out of school because their parents can no longer afford school fees. The list is endless.
What is, however, even more disheartening is the worsening food situation. A majority of households in this country do not know where their next meal will come from.
Like birds, a good number of Malawians are surviving by the grace of God. For them, putting a meal on the table is like winning a world trophy.
It is a furiously appalling situation that calls for urgent and serious attention, and it's not fun anymore. As if that was not enough, the weather has also been unfriendly to our rain-fed agriculture. The El-nino phenomenon has caused dry spells across many parts of the country, casting a shadow of doubt on food security prospects this year.
The right to food is recognized in the 1948 Universal Declaration of Human Rights as part of the right to an adequate standard of living. It is also enshrined in the 1966 International Covenant on Economic, Social and Cultural Rights as well as protected by regional treaties and national constitutions.
The DPP government has a constitutional obligation to ensure that the right to food is enjoyed by all citizens.
The DPP government ought to wake up from its deep slumber and declare the food situation a 'disaster'. The DPP government must not live in denial and insist there is food when there is, in fact, none. Long queues at ADMARC depots attest to this fact.
The food situation in Malawi can only be resolved when government and relevant stakeholders coordinate their actions well and take measures to ensure that their work has a positive impact on people's livelihoods.
The lone-wolf and often abrasive approach that government takes does not work. It would not work even if the DPP government keeps trying it. There is need for concerted efforts to ensure co-ordination and transparency to save millions of Malawian souls from disaster. When individuals like Prophet  Bushiri and his religious organization want to help, government must provide an enabling environment instead of barring such efforts for petty political reasons.
The DPP government and all relevant stakeholders must also look at alleviating the underlying causes that keep a large portion of the population in Malawi in a vicious circle of chronic food deprivation.
It's been said before and it will be said again, President Peter Mutharika must simply manage this country, otherwise he has no business occupying State House. He must tell his cabinet ministers to go to work and do something useful than spending time replying to cabinet assessment reports that appear in the media.
Solace
There is, however, great news amidst this collective crying. For the first time, a Malawian film won Africa Magic Viewers' Choice Awards (AMVCA) 'Best Southern Africa Movie Award'.
The award ceremony was held in Nigeria last Saturday where Joyce Chavula Mhango's production, 'Lilongwe', was recognized and received that accolade. This is no mean achievement especially considering that the film industry in Malawi is still in its infancy and the negligible support this industry receives from government despite persistent calls from various stakeholders.
News about the 'Best Southern Africa Movie Award' becomes even more heartening when it is just a few weeks after our only netball export, Mwai Kumwenda, was crowned 'Athlete of the Year' by the International World Games Association (IWGA).
Kumwenda was one of 18 international athletes nominated for the IWGA award, from a cross-section of sports. She was crowned as the clear winner by an online poll.
So, in our dire misery, some good news offer us some solace. Government must take advantage of these positives and make frantic efforts to financially, morally and materially support up and coming artists, athletes and others in various disciplines. A mere congratulatory message from State House would not be enough to motivate such successful Malawians, who also act as role models for young aspirants.
Surely, denying musician Kalawe, of 'Dzuka Malawi' fame, airtime on state television and radio is most ridiculous, retrogressive and undemocratic at most. The national broadcaster and the DPP government must allow a diversity of views in whatever form to flourish in a democratic and pluralistic Malawi.
Blatant and despicable acts like the banning of music on state radio and television and preventing donors from feeding hungry Malawians are characteristics of desperate and unpopular regimes!
 "We very well know that it is politically correct to insist that the [maize] stock will be enough until the next harvest. But deep in their hearts, these government officials know well that the food situation has been mishandled." –The Daily Times editorial comment
Follow and Subscribe Nyasa TV :