Bravo bold Bishop Msusa, Rev Chingota : PAC is championing a good cause for all Malawians
The Public Affairs Committee (PAC) 6th All-Inclusive Stakeholders Conference which was held from June 7 to 8—under the theme: 'The State of Governance and Public Trust: Reclaiming Our Destiny'at  Mount Soche Hotel in Blantyre rightly tackled governance issues.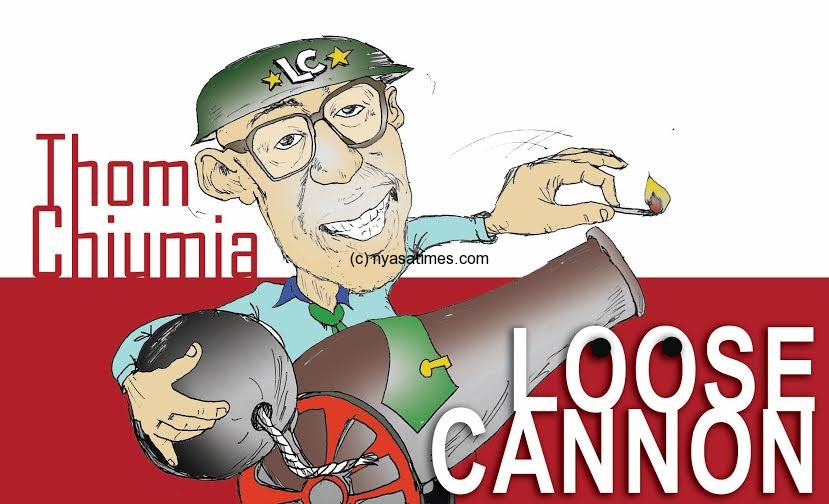 Most Malawians had expected that the gathering would come up with on-the-spot concrete resolutions and propositions to change Malawi's current miserable political, social and economic state.
Some of us expected that the gathering in Blantyre would seriously look at the plight of students in all state colleges and universities; the plight of tobacco farmers; the plight of the sick in various hospitals; the issue of electoral reforms; indeed, the deepening social and economic crisis.
The issue of theft of public resources and high level corruption must have taken centre stage and possible solutions devised to ensure that the two enemies of development are dealt with decisively. Indeed, PAC secretariat will argue that it shall publish the meetings resolutions in due course but I dare say these resolutions will just be gathering dust on shelves as others before them have done. There has lately been no tangible action by PAC in a way of contributing to an end to the longstanding misery of Malawians.
Indeed, PAC was founded largely on faith-based approach to the Malawians' political, social and economic suffering under the cruel Malawi Congress party (MCP) regime. The historical perspective has it that the churches in Malawi played a fundamental role in the transition, both in catalysing domestic opposition and initially organising opposition groups under the safety of their banner.
On 8 March, 1992, a pastoral letter was read simultaneously in all the Catholic churches across the country. It was the first public criticism against Dr. Hastings Kamuzu Banda and his MCP in 30 years. The pastoral letter was the genesis of the democracy movement in Malawi. A few months after the Catholic bishops' letter, PAC was established as an initiative for national discussion.
PAC was actively involved in the preparations of the 20 July 2011 demonstrations and later engaged the Presidential Committee Dialogue Group in the aftermath of those demonstrations, which culminated in the presentation to the Head of State of the 20-point petition.
But we have seen lately, notably during the Mount Soche Indaba of last week, that PAC has completely lost direction. This is not the PAC that hitherto sent chills down the spine of people in authority. Once upon a time, PAC changed the very nature of our politics and political leaders used to listen when PAC "barked'.
Today's PAC has become an arena for depicting individual's intellectual prowess; a 'talk-show' for recycled civil and political rights activists as well as a political platform for old politicians of the likes of Dr. Hetherwick Ntaba and Dan Msowoya to demonstrate that there still remain some clout in their rusty 'political' heads.
Indeed, what we are seeing today is a PAC that is talking instead of working towards solutions. No wonder, after all the hullaballoo about PAC organizing mass protests and so on, it is the DPP and its government that have come out winners. If it is about their strategists, then hats off to them; they did a good job.
Unfortunately, it is not PAC (or the DPP) that suffers but the ordinary Malawian who, despite paying taxes through the nose, continues to be denied essential services such as health, education, clean water, you name it. It is the Malawian who has come out bruised in the aftermath of the PAC All-inclusive meeting held last week in Blantyre.
It is becoming apparent, very quickly, that PAC urgently requires leaders who are passionate about the ordinary people instead of their pockets; leaders who are interested in finding new ways of thinking in pursuit of bettering the lives of Malawians.
Indeed as PAC chairman the Very Reverend Felix Chingota rightly put it, Malawians should not tolerate failure by those entrusted to lead. This was aptly supported by a presentation by Professor Garton Kamchedzera who said there is an entrenched 'Okay Culture' among Malawians.
Bishop Msusa boldness on MBC
Perhaps one of the highs of that PAC meeting  was when Catholic Bishop Thomas Luke Msusa of the Archdiocese of Blantyre openly reprimanded tax-funded broadcaster MBC for quoting him out of context when he and his colleagues held an audience with President Arthur Peter Mutharika recently.
According to the Man of God, he spoke on behalf of his colleagues and assured the President that the Church continue to support government in various development aspects of the country, including the provision of health and education services. But alas, MBC went on to use that as an assurance the Church supports government policies in their entirety and as an outright expression of satisfaction with government performance.
Following Bishop Msusa's clarification, Minister of Justice and Constitutional Affairs, Samuel Tembenu, who led Government Delegation at the PAC meeting 'humbly' apologized for MBC's misconduct. Bishop Msusa must be commended for rapping MBC when some leaders of the Church, particularly the Pentecostals, remain government handclappers in the face of people's suffering. The Catholic Church must hailed for remaining proclaimers of truth all the time.
While it is commendable on the part of Minister Tembenu to 'eat a humble pie' and apologize on behalf of the public broadcaster, Malawians shall not tire to warn MBC against abusing taxpayers money to prop up a regime that is becoming unpopular by the day.
Malawians are aware that the leadership of MBC survives massaging the egos of their DPP masters but what they ought to realize is that others have done that before and where are they now? Search me.
Malawi is a democracy and it is high time that overzealous MBC journalists realized that they are a deterrent to political, social and economic progress of this country when they continue to serve one particular party. MBC must open up to all Malawians and political parties instead of parading traditional chiefs to promote trivia.
"Surely, PAC would have lost its relevance if it was there to organise meetings where it expects delegates to sing praise and worship songs for the leadership as if all was rosy when in all honesty, there are teething problems in the country; when there is excruciating poverty; when Malawians are suffering; when corruption has been entrenched; and to cap it all when the people have been so blinded and indoctrinated to the point of failing to smell and get nauseated when they are being fed with a diet of falsehoods by those benefiting from all these vices."- Steve Nhlane
Follow and Subscribe Nyasa TV :