Chaponda's tribal and divisive assertions unacceptable: One Malawi, one nation
One George Chaponda is a funny character. He does not want to take personal responsibility for the irregular Zambia maize procurement. Instead, he is creating collateral damage by suggesting that other DPP government officials are also involved in similar scandals.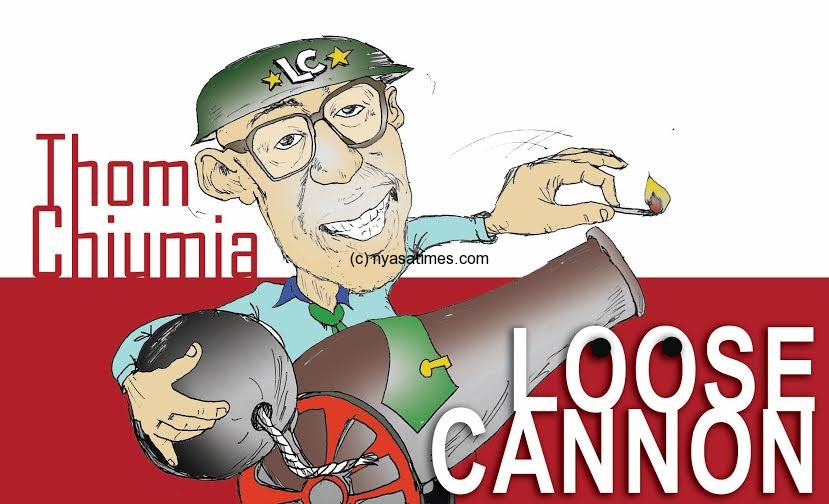 Last week, the beleaguered Minister of Agriculture, Irrigation and Water Development surprised the entire nation when he declared in Parliament that there are also others involved in theft of public funds in scandals such as 'tractorgate' and 'airportgate', among others.
Earlier, in a Capital Radio interview,  Chaponda also said that his cabinet colleague Goodall Gondwe, who is Minister of Finance, must have also been subjected to investigation under the same 'maizegate' scandal. He unashamedly suggested that he was a victim of a north-south fight where "northerners" have ganged up against him because he is a southerner.
First, whether or not Chaponda's claims of others involved in other scandals have merit, it is clear that these claims confirm that the DPP system is, in fact, in disarray.
Chaponda is informing us that the DPP is a rotten system where theft of public money for self-enrichment of a few individuals is deeply entrenched.
Secondly, it is unfortunate and grossly insulting for Chaponda to play a tribal card and accuse 'northerners' of baying for his blood.
The divisive tactics by the minister are simply unacceptable in a democratic Malawi.
Malawians simply can't accept a scenario where a suspected corrupt minister speaks ill about people based on their tribal background just to advance his individual interests.
A petition dated February 20, 2017 is making rounds on social media in which the purported authors, 'Concerned DPP Members' have come out 'guns blazing', calling on President Arthur Peter Mutharika to relieve the Minister of Agriculture of his duties.
The petition contains comprehensive arguments in favour of  Chaponda leaving the stage, particularly suggesting that retaining him as cabinet minister in the light of the recommendations by the Commission of Inquiry to probe him, seriously impacts negatively on the country's leadership integrity. Chaponda, are the authors of the petition 'northerners?' It is extremely doubtful.
What Chaponda should realize is that nothing lasts forever. A ministerial position is not a life-long venture but a service to the people, which must come to an end at some point. It is blatantly obscene for our dear minister to impose himself on the people of Malawi when the same people are demanding that he steps aside. In whose interest then shall he be holding his position when a significant portion of the public people simply doesn't want him?
Malawians have significant fears that Dr. Chaponda may continue to abuse his position to enrich himself through corruption and theft of taxpayers' money should he continue holding his ministerial position.
Already, investigations are already under way regarding the abuse of the 2016/17 Farm Inputs and Subsidy Program (FISP). The entire program was marred by controversy and implementation was the worst since the inception of the program.
One of the great strengths of a great leader is to know when to leave the leadership stage. Being a long-serving politician and an experienced lawyer, Dr. Chaponda should know better that you can test the people's patience only to some limit. Malawians are naturally a patient lot. But as history will teach us, they explode when pushed further to the corner.
In the absence of common sense on the part of the minister to read the 'writing on the wall', President Peter Mutharika must move quickly to save the integrity of the DPP government and his own leadership record by dismissing the alleged corrupt minister.
Thereafter, President Mutharika will have to make public condemnation of Chaponda's tribal and divisive assertions. As Head of State, he has a constitutional and moral obligation to unite the people of Malawi without regard to where they come from; their gender; and religious beliefs, among others.
Malawi is currently in economic quagmire and President Mutharika's government needs to cooperate with our international partners to save the economy from total collapse. One of the international partners' benchmarks for rendering budgetary and development assistance is a government's ability to ably manage public finances and genuine fight against abuse of the same and corruption. We have no choice, Mr. President, but to keep officials like George Chaponda away from the corridors of government.
"Look out into the universe and contemplate the glory of God. Observe the stars, millions of them, twinkling in the night sky, all with a message of unity, part of the very nature of God."- Sai Baba
Follow and Subscribe Nyasa TV :