Cocktail of concerns swirling Malawi
State House is getting tough. Conditions for appointment with the President have been toughened. Anyone, not even the high profile diplomats from donor partners, will not be able to just wake up today and dream of meeting President of the Republic of Malawi, His Excellency Professor Arthur Peter Mutharika, on anything. They must book in advance, at least 10 days before, and through the Ministry of Foreign Affairs and International Relations.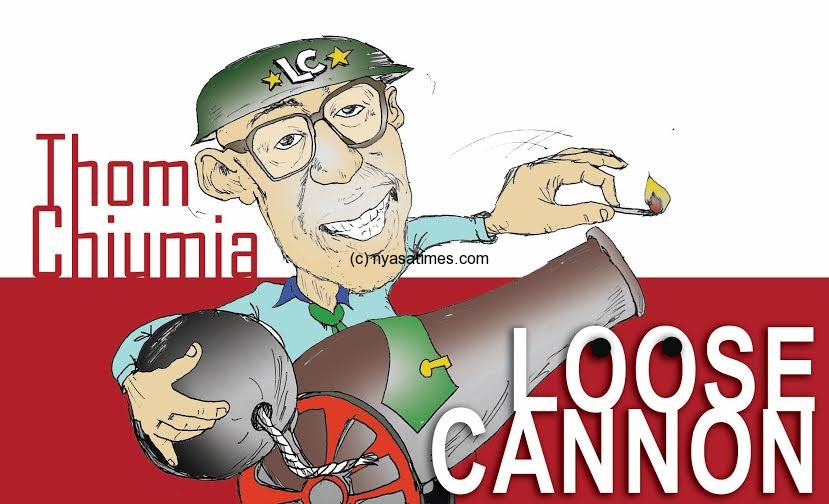 Apparently, these tough conditions have been enacted following allegations that the United States government through its Embassy in Malawi was behind a plot by Leader of Opposition, Lazarus Chakwera, to unseat the government of President Peter Mutharika.
How the plot was going to be actualized, it was not revealed, but nevertheless Democratic Progressive Party (DPP) Spokesperson, Francis Kasaila, said the alleged coup plotters have a responsibility to prove that they are innocent. Umh?
When the coup allegation was put in public domain, many brushed it aside as one of those senseless works of the usual crack heads, with very little better to do. It is the government's reaction through Kasaila and the swift 'appointment with the President' rules at State House that have made me think that perhaps this could indeed be a plot. Not a plot by Chakwera in cohort with the US to topple Mutharika, but a plot by some  political fossils in the DPP government to create a coup rumour meant to deflect attention from its challenges.
In the first place, the DPP government is notorious for creating side-shows or decoys that are only aimed at diverting attention from the core issues that Malawians are grappling with on a daily basis. We know the US is capable of many things; we know the United States of America is big and powerful. From what we have seen in movies and read in books, the US has been involved in many things including toppling regimes in other areas of the world.
But that is not enough to make us believe this latest coup theory. This is not the first time the DPP and its agents have accused Chakwera of trying to topple government and it appears it's not going to be the last . The same characters in DPP also accused former president Bakili Muluzi of a coup and he was arrested at Kamuzu International Airport on his arrivals from UK-  the case flopped .  Former vice president Dr Cassim Chilumpha is still having a treason charge hovering on his head  8 years plus after the DPP government accused him of plotting assassination of a President.
The coup allegations are always often made when government is battling some governance and political challenges. The only difference, perhaps, this time is that the allegations have been spiced with a diplomatic element. It is still a fad all the same.
The government is obviously facing larger than life challenges, and the sad thing is that it appears there is no solid strategy to deal with the situation. Food insecurity has escalated beyond measure; people are sleeping at ADMARC depots looking for food that only comes in dribs and drabs.
The price of a 50kg bag of maize has gone up to MK15, 000, something unprecedented and beyond the reach of many Malawians. Inflation is rising on a daily basis, and companies are laying off workers en-manse. As government is wasting time just focusing on cashgate selectively  for obvious political reasons, corruption is going full throttle and unabated at various government departments.
Government contracts are being given to only those that are politically correct. Only recently we heard of Foreign Affairs Minister, George Chaponda, giving a diplomatic job to a close relative. Is government (or is it NIB spies) thinking that people will stop worrying about their daily struggles with life and start thinking about Chakwera taking over government? Is the DPP government thinking that people queuing for maize at ADMARC deports in Songani, Mchengautuwa, Chilobwe, Zingwangwa, Mbalachanda, Nyezelera  and other areas across the country will suddenly stop worrying about food and start imagining a ferocious picture of Virginia Parmer taking over State House?
Somebody is really out of his mind. If this 'coup' plot was meant to deflect attention from the problems that affect this country then it has not worked. It has even just infuriated the people further. Or is it just a Trojan horse to barricade President Mutharika further? Is Mutharika hiding? Or is the issue about the coming National Dialogue of the Public Affairs Committee? Is he afraid of the likely 'ultimatum' that will come?
The sad thing is that Malawians appear to be a passive society. They are content to be played around like a ball without holding the so called leaders to account. Conspicuously missing in this equation is also the Church. Where is the Church? The Catholic Church brought change in this country when they rose against the atrocities of Kamuzu Banda  in 1992. They were critical of Bakili  Muluzi when he behaved waywardly. The Church told Bingu wa Mutharika that he did not have the exclusive preserve of wisdom when he started behaving like he was the wisest. Has a cat eaten the tongue of our men in robes?
They say the little opportunity given to a monkey to wear clothes, does not guarantee it to join the dining table. Peter Mutharika should wake up from his prolonged slumber and realize that he has a country to run. He must start listening to the people if things are to work in this country.
I trust Mutharika is keen for "business unusual" leadership of transformation. But there is a stubborn link of some spoilers within the system. The President should clean his house
Running a government is not about closing your eyes this moment thinking things will be okay the next moment when you open them again. It's about strategies and designing solution to problems. Hiding at State House is not one of the solutions…
"We all have the duty to do good." –Pope Francis
Follow and Subscribe Nyasa TV :