Do not exclude gays in HIV /Aids care, Malawi advised
The World Health Organization (WHO) and local HIV and Aids activist have warned that excluding gay persons from official strategies to combat HIV and Aids pandemic will only expose the nation more to the virus.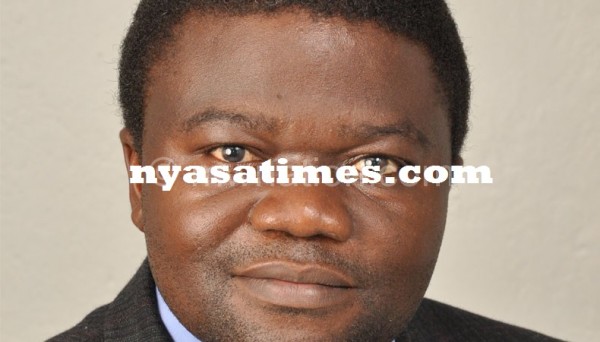 Malawi is one of the African countries that outlaw homosexuality.
According to International Gay and Lesbian Human Rights Commission (IGLHRC), 38 of the 53 countries in Africa still consider homosexuality as an offence punishable by imprisonment.
However, there has been debate on international level on the impact of criminalizing homosexuality with growing fears that the secret existence of gay communities will continue to expose nations to the risk of the pandemic.
World Health Organization Representative in Malawi, Eugene Nyarko told Nyasa Times in an exclusive interview on Tuesday, there was no need to deny homosexuals health care, saying both heterosexuals and gay persons are vulnerable to the pandemic if they don't practice safe sex.
"If they are denied treatment, it means they will be forced to engage in harm sexual activities and continue to transmit the virus. There is no need to separate them as that will expose the population to the pandemic," said Nyarko.
Nyarko added: "There is a need to break the chain of transmission and make treatment accessible to all".
There are concerns that gay persons are failing to openly access health care due to stigma and fear of being arrested and prosecuted by authorities. This has forced majority of them not to be able to obtain what they need to protect themselves from HIV infection such as lubricating gel.
HIV and Aids activist, Maziko Matemba said gay persons have a right to access treatment despite the country outlawing homosexuality.
"Some of them also have sexual relations with women, or are even married, and denying them treatment it means their sexual partners are exposed to the possibility of being infected with the virus. Therefore, denying them treatment that will be violation of their right to health, and will jeopardize undertaken efforts to combat the pandemic," said Matemba.
And Minister of Health, Peter Kumpalume said Malawi does not exclude homosexuals when providing HIV and Aids treatment, saying people are given health care at point of need.
"Our policy and health service delivery don't exclude any person. As ministry we are mandated to give HIV Treatment to anybody who tests positive and we don't ask how they acquire it," explained Kumpalume.
Malawi registers 42,000 new HIV infections annually, which implies that about 115 people are infected with the virus every single day.
The country loses about 33,000 people to Aids related deaths, and up to 275,000 deaths have been prevented between 2004 and 2014 due to successful ART programme.  Malawi has also reduced new HIV infections from 68,000 per year in 2009 to 42,000 in 2014.
However, the country does not have data of how many gay persons it has, which complicates the situation as to how government will be able to include them in existing health strategies.
Follow and Subscribe Nyasa TV :