Embassy fraud in Ethiopia, yes, but other matters too: 'Ujeni' not good at all  Mr. President
Turn it up for me! President Professor Arthur Peter Mutharika is reportedly 'furious' that government money was systematically stolen at the Malawi Embassy in Addis Ababa, Ethiopia. What is he talking about? He is demanding the immediate recall and prosecution of the implicated top envoys; fine.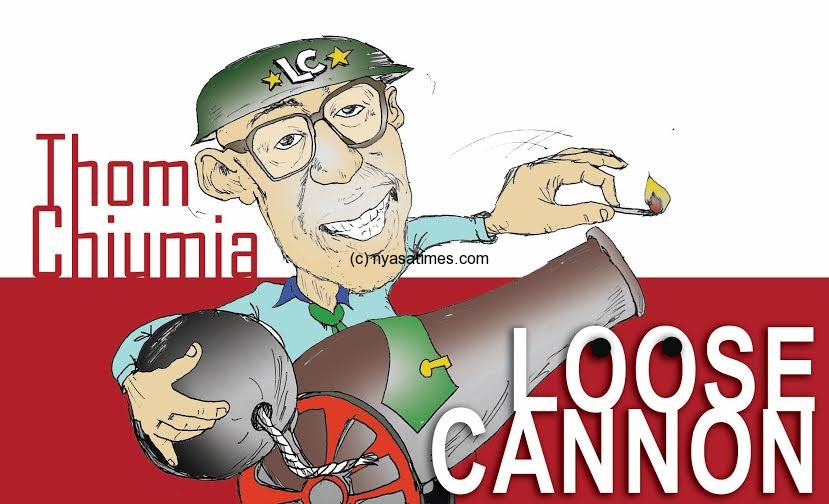 But wait a moment; is this 'Ethiopia rhetoric' not a latest round of calculated pronouncements by the President and his administration that are virtually aimed at distracting people's attention from the real outstanding issues that continue to shake the very livelihood of the citizens and the survival of the state nation?
For starters, while any form of fraud and theft involving Malawi taxpayers' money is unpardonable, some of us are surprised that there have been many instances of theft of government money now and the President has never been angry.
The recent revelation about theft of public money at the Ministry of Agriculture is a case in point. The same ministry has been embroiled in the abuse of Farm Input Subsidy Program (FISP) funds.
The situation is not much different is many government ministries and departments where corruption, fraud and inexplicable pilferage of government money are the order of the day while service delivery has plummeted.
Recently, there have also been reports of abuse of government money in several embassies overseas. There has been little or no remedial action at all from the Mutharika administration pertaining to such reported abuses. Why should 'Ethiopia' be an exception? Is this a case of witch-hunting or a mere smokescreen in the light of increasing discontent among citizens against general misrule and economic malaise?
Abuse of public resources messes up lives of innocent citizens and the image of the country but isolated attention on various financial and other criminal scandals is disheartening to say the least.
'Real issues'
The issue of abuse of tractors and other agriculture machinery from India and elsewhere is yet to be resolved. State House undeservedly receives an increase in budgetary allocation at the expense of deserving ministries departments. Malawi Revenue Authority has dismally failed to collect enough taxes to enable government fund social service delivery resulting in calamitous consequences in hospitals, schools and colleges and other social amenities. These are the issues to get real angry for.
The DPP administration is rocked with a host of economic and governance challenges. The family, Malawians and our traditional Western donors are demanding a speedy investigation into the brutal murder of Anti-Corruption Deputy Director Issa Njaunju. It is almost a year now since he died and justice is far from being seen and done.
The passing of the Access to Information (ATI) bill seems may not see the light of the day anytime soon. Investigation into the MK577 billion fraud has virtually been halted. The government of Germany has actually offered to fund a forensic audit into the MK577 billion but APM and his government are having none of it.
Malawians themselves have called on the President and his government to decisively deal with the matter of MK577 billion of public money that inexplicably disappeared between 2010 and 2011 during the DPP regime under the late President Bingu wa Mutharika. Government seems seriously intent to deflect any attention away from that fraud. All calls have fallen on deaf ears allegedly because many ministers in the President's current cabinet directly benefited from that fraud. Would the President himself come out clean?
So, for the President to get 'angry' today over the loss of about a mere $30 000 (about K20 million) is simply laughable. One suspects it is nothing but the President's attempt, and that of his government, to score cheap political points at the expense of starving Malawians. It is important that President Mutharika embraces, as a matter of urgency, the rule of law, transparency and accountability.
Malawians sadly remember the savage murder, on September 24, 2011 of Robert Chasowa,a student activist at the Polytechnic, a constituent College of the University of Malawi. The cause of death and the circumstances surrounding the death were mysterious.
A Commission of Inquiry instituted in 2012 by former President Joyce Banda identified 15 suspects to be prosecuted for that brutal murder. Ever since, the matter has grown cold. President Mutharika and his government have both moral and constitutional duty to ensure that justice is finally done and that the family of Robert Chasowa is granted the exact answers to cause of his untimely death.
'Ethiopia' yes, but these are issues, above, and many more, have to be given equally adequate attention for speedy social, economic and political progress and development of our country.
'Ujeni'…is not good at all, Mr. President
Finally, Mr. President, instead of being only angry with some thieving envoys deployed in Addis, may you also direct your anger at State House aides for their failure to prepare appropriate notes when you recently opened the 2015/2016 tobacco buying season. You embarrassingly forgot what you were officially inaugurating, Your Excellency, which was 'Msika wa Fodya'.
Mr. President, we understand you are quite advanced in age but it is inconceivable that you could forget that you were inaugurating the 2015/2016 tobacco buying season considering that tobacco is Malawi's number one forex earner. Tobacco has traditionally been Malawi's lifeline. To make it worse, Mr. President, you shamelessly laughed about that gaffe; dear me!
"We should not judge people by their peak of excellence; but by the distance they have traveled from the point where they started."- Henry Ward Beecher
Follow and Subscribe Nyasa TV :