'Fit' Mutharika must lead in building robust Malawi economy
To be lied about as having died, or that you are in some ICU in a US medical facility battling for your dear life, is both hurtful and callous. It is simply unacceptable.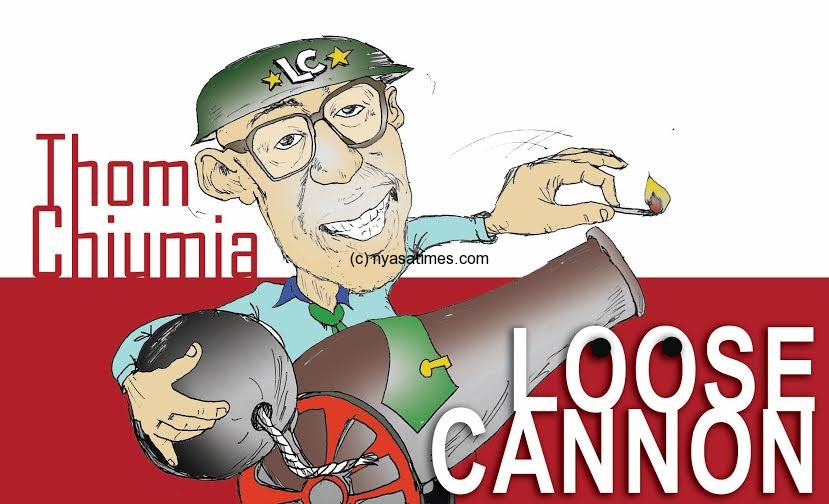 Two weeks ago, rumours went round, in Malawi and abroad, that President Peter Mutharika had died in the USA where he went to attend this year's United Nations General Assembly (UNGA).
But as Malawians eagerly expected the arrival of a 'dead' President Mutharika, the'unexpected' happened. The Head of State arrived, alive, in Malawi through Kamuzu International Airport (KIA) on October 16, 2016. APM, as he is fondly called by his supporters, alighted from the chartered Qatar Airways jet, waving his left hand and shaking officials' hands with the same.He did not seem to be in 'robust health,' but he had arrived in Malawi, alive, anyway.
We were to learn later that his traditional right arm was "numb" due to an injection he received hours before he arrived in Malawi.
APM, as Mutharika is fondly called,  was whisked away in a waiting limo to Kamuzu Palace in no time at all. Speculation about his health persisted, though, with some suggesting that APM's return was stage-managed to temporarily array any fears that the President was incapacitated, which could have called for his stepping aside as Head of State.
But on Friday, October 21, 2016, the President made his first public appearance after his'historic return' to Malawi. He addressed a news conference at Kamuzu Palace, purportedly to brief Malawians about the UN General Assembly trip.
However, as it turned out to be, the news conference was meant to 'confirm' to Malawians, especially the 'doubting Thomases', that the President was in control of the country and that any attempts to force him to step aside were bound to fail big time.
With much vigour and energy, APM told the nation he has nine (9) lives like a cat and that doctors in the USA had assured him his health was as 'robust' as that of a 30-year old. He was not kicking the bucket anytime soon.
While admitting that he suffered rheumatism and that while in the United States, he underwent a minor operation on his shoulder, the President ridiculed all those that wished him dead.
In a familiar tone, he promised Malawians he would contest for President, again, in 2019 when the next general elections are due, and that he would successfully campaign for the DPP presidential candidate in 2024 when he retires. Sounds magical!
APM's story is not unfamiliar to Malawi. It is not unfamiliar to our Zambian neighbours.
In Malawi, his own brother, the late president Bingu wa Mutharika was also rumoured to have died (or that he had some deadly illness such that his days were numbered). He dismissed such talk as "total fabrication" and that he would stay long enough to see the second coming of Jesus Christ. As they say, the rest is history.
In Zambia, the late president Levy Mwanawasa was also rumoured to have died when he was still alive. He scorned at all those that spread such rumours, telling the entire world that he was "as fit as Mike Tyson". The rest is history, as well.
Mr. President, from the above two scenarios, it will be imperative that you desist from engaging in predicting your own future as such power is the exclusive domain of God, the Almighty.
President Mutharika should know that many Malawians wish him well and that he should live long enough to see what the future holds for Malawi.
Many of us are much interested in seeing the President understanding his core responsibility, which is to serve Malawians to ensure that they enjoy a decent livelihood.
Malawians are currently facing social and economic challenges never seen in the history of our independence. They now live in a country that the World Bank recently rated as the "poorest in the world".
Delivery of basic services is almost non-existent. The people wake up every morning wondering where the day's meal shall come from; yes, every morning.
The DPP government is clearly at a loss about how it can go around the social, economic and political challenges.
Instead of indulging in a senseless fight with political detractors about how long he shall live on the face of Earth, we expect APM to be seriously pursuing avenues and remedies that shall lead to an economic turnaround.
Needless to outline the specific challenges that have negatively impacted on the general  livelihood of Malawians as they are well documented.
What is of paramount importance now is the realization by all of us, led by APM that we are sitting on a time bomb and that the sooner we addressed the current social and economic crisis the better for us and the generations to come. It is simply bad.
Malawi economy is stagnant and deteriorating faster than the Usain Bolt hundred meters dash.
Mr. President, whether you are sick or not, it is incredibly insulting to Malawians when you ignore the people's desperate plight and go ahead to buy yourself state-of-the art limousines. It is perfectly erroneous and disregard for people's suffering to raise the price of maize now.
"People get sick and sometimes they get better and sometimes they don't. And it doesn't matter if the sickness is cancer or if it's depression. Sometimes the drugs work and sometimes they don't. Sometimes the drugs work for a while and then they stop. Sometimes the alternative stuff works and sometimes it doesn't. And sometimes you wonder if no outside interference makes any difference at all; if an illness is like a storm, if it simply has to run its course and, at the end of it, depending on how robust you are, you will be alive. Or you will be dead." –Marian Keyes
Follow and Subscribe Nyasa TV :