Indeed dark, dull and painful Christmas for Malawians
2016 Christmas is upon us, finally. The New Year, 2017, will be upon us in less than six days. As a longtime tradition, we wish each other joyous celebrations during the festive season. I wish followers of 'Loose Cannon' and all my compatriots a Merry Christmas and a Prosperous 2017.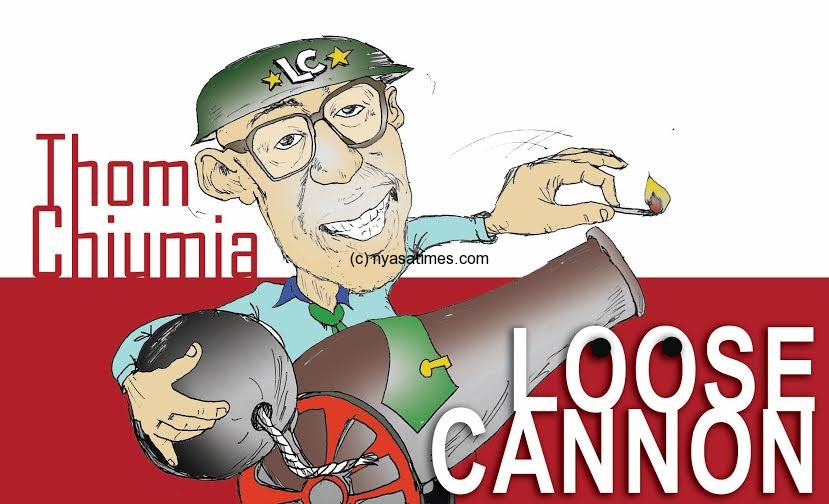 Today is Christmas, but for most Malawians, it is hardly merry. Malawians like to remember this time of year by its captivating lights, but the recent blackouts have drowned out any chances of a shining season.
As I said in my last slot, this year's Christmas celebrations will be marred by a deteriorating social and economic order. The nation has become poorer in the last few years and households can no longer afford a decent meal, medical services and many other important life necessities.
It is at a time of dire desperation like this one that politicians of the caliber of Member of Parliament (MP) for Ntcheu Central Constituency, Malison Ndau, come handy. Honorable Ndau, who was government spokesperson and minister responsible for information and ICTs until a recent cabinet reshuffle, is not only a rare political mortal in Malawi political context, but also relevant to the country's quest to achieving meaningful social and economic success.
Last week, following his dismissal (or resignation, according to others), Ndau told an anxious nation that the country's social and economic woes stem frompresident Peter Mutharika listening to outright lies as told by his closest confidantes.
The estranged minister called a spade by its name, informing the media the president is surrounded by robotic advisors who tell him what he wants to hear and not the accurate situation on the ground.
Ndau said as a religious minister who believes in telling the truth, he could not pander to these robotic advisors and president Mutharika's who wantto manipulate the truth while ordinary Malawians were suffering just for mere political expediency.As minister and government spokesperson, he was subjected to manipulation by DPP functionaries to lie, which he could not stomach and hence suffered the boot.
Without batting an eye and mincing no words, Ndau accused the DPP regime and president Mutharika of perpetual politicking at the expense of social and economic development, explaining this is the main cause of our social and economic backwardness.
He said he sees a bright future in Malawi only when president Mutharika and his political cohorts will know when it is time to politick and when it is not. He said all this in a polite tone, characteristic of a religious being.
However, opinion is divided on Ndau's rare assertions, calling sour grapes from a bitter individual who just suffered surprise sacking. Others welcome Ndau's criticism of the regime as an honest guide in the right direction for a regime that is literally sitting on a time bomb.
For some of us, Ndau is a strong contender for the 'Man of the Year' accolade for his unselfish disposition in dealing with matters that matter dearly to the people of Malawi. Ndau is a true patriot and representative of his people; an advocate for accountable national leadership that puts people's interests and that of the nation first before politics.
It is an open secret that Malawians have become more distrustful of their president and government. The president has absolute powers to appoint people to powerful and influential positions. He has too much power and that there is the potential for tyranny or authoritarianism. Ministers and other well-meaning public officers who should be advising with honesty decide to bury their heads in the sand to save their jobs.
There are no set educational or professional qualifications for one to become president in our laws. It is therefore highly probable to elect a president with scant leadership qualities and experience. This is our predicament at the moment. The president is 'learning-on-the-job' and the likes of Malison Ndau are the teachers.
Malawi is one of the few African countries most endowed with natural resources, both human and untapped minerals. Countries that have prospered in Africa, especially Rwanda, have ensured they have a shared vision, collective responsibility and no unending politicking. Malawi can achieve rapid social and economic development if we set objectives and plan for achievable results together instead of sleeping, dreaming, eating and discussing politics day in, day out.
Malison Ndau has set the tone. We need more Malison Ndaus to change our leaders' mindsets and regard living in State House as a service to the people of Malawi and not a mere stepping stone to advance political and tribal interests.
Indeed, it has been a tough time for many Malawians, yet we still find ourselves hopeful for a new and better year – perhaps some Christmas lights at the end of this tunnel. Malawians need right policies and commitments to propel them through the tunnel towards the brighter vision that we all share, and that must start with the president and entire political leadership.
"Christmas gives us the opportunity to pause and reflect on the important things around us – a time when we can look back on the year that has passed and prepare for the year ahead."– David Cameron
Follow and Subscribe Nyasa TV :