Of JB 'making Malawi great again' and much ado about nothing on DPP defections
One day is a long time in politics. A decision, taken by any politician, may have long lasting implications on the individual politicians themselves, their families, constituencies and the entire nation.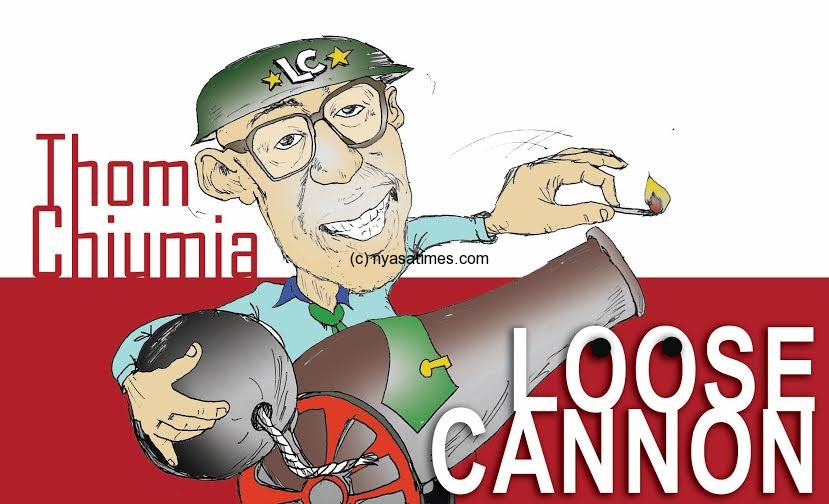 When a US real estate mogul and former reality television star announced he would run for presidency, win and "make America great again", few people believed him. Donald Trump did not only win the Republican Party nomination but went to win the November 8, 2016 elections against the widely favoured Democratic Party presidential nominee, Hillary Clinton. The rest is history. On Friday, January 20, 2017, in Washington, D.C., Trump shall be inaugurated as the 45th President and Mike Pence as Vice President of the United States. Congrats Trump-Pence!
Drawing parallels between the foregoing and Malawi politics, one may cite the surprise nomination of Bingu wa Mutharika as the then governing United Democratic Front (UDF) presidential candidate for the 2004 elections, as having taken the same turn like Trump's.
The late Bingu was considered a 'rank-outsider' among the UDF faithful. Having lived abroad for a long time, he was considered disconnected from local politics and the aspirations of Malawians. But Bingu was elected Malawi's second multiparty president after Bakili Muluzi.
The same could be said about Bingu's young brother and the incumbent president, Professor Arthur Peter Mutharika (APM). When his intentions were made public (or was it his brother's) to succeed to Bingu after serving his mandatory terms, many dismissed him, arguing Malawians were not ready for another 'Mutharika'.
APM became Malawi's fourth multiparty Head of State after being declared winner of the highly contentious May 20, 2014 presidential elections. Peter's ascension to power was even a bigger surprise in that he ran and won against a sitting president, Joyce Banda (JB) following the most contentious and disputed elections.
Since the elections, President Mutharika and his predecessor have never met ever. Joyce Banda has been living abroad, switching US and South Africa. In short, their relationship has been acrimonious. Malawians are well aware of the sort of nasty politicking that has gone on between the two sworn political foes.
Banda recently broke her silence and gave a television interview to the Voice of America (VOA) on a wide range of issues including her political future. Banda told journalist Shaka Ssali, the veteran host of 'Straight Talk Africa' programme that she would soon "finalize her research assignments" in the US and head back home.
JB  is a seasoned politician. She has seen it all; she has been a grassroots servant and rose through the ranks to become cabinet minister, state vice president and Head of State. Her remarks  means more than the ear heard. Reading between the lines, one may deduce she is ready for the show, especially now that the deteriorating social and economic situation has become even worse.
Some may look at Banda as some 'Messiah' to save Malawians from this misery. They consider Banda's two years in office as a success story. They believe she left the scene before accomplishing her mission; she must return to the presidency to 'finish' her mission.
But others like my good friend and associate professor of public administration at Chancellor College, Happy Kayuni, argue that "the current political terrain in the country does not favour former president Joyce Banda's aspirations to contest in 2019 presidential elections." Banda is "a spent politician" because she has lived abroad "for too long," he argues.
Kayuni is entitled to his opinion. It is not for me or anyone to pass value judgement on his analysis. But to argue that since she has been away for slightly over one year, then she becomes an 'obsolete' politician may not be very correct. Almost all those who became presidents in Malawi have stayed outside the country much longer than Joyce Banda has done.
As discussed earlier, it would be naïve for anyone and, indeed, the DPP, to dismiss JB, outright, as a potential 'alternative'. Politics has a tendency to spring surprises. Remember Trump; Bingu; and Peter?
To label Banda as "a spent politician" is to misread the Malawi political landscape. JB is still popular among the people and it would not be far from the truth she is fast gaining her pre-Bingu demise stature.
Banda is entitled to stand for the presidency if so duly nominated by her party to which my friend Kayuni and other like-minded compatriots could not possibly be party.
Any attempt to stop her could be an assault on the virtues of freedom, equality, rights and civil liberties. The Constitution gives every citizen the right to stand for public office and, if elected, to hold that office. We must always be intolerant of assaults on equality and on everybody's right to hold public office if elected to it.
The 2019 elections will spring more susprises and game changers.
Much ado about nothing: DPP defections
On  Sunday, November 27, 2016, President Mutharika officially welcomed nomadic politicians that have purportedly joined the DPP from the opposition. It was simply laughable. I did not see the significance of the whole President abandoning important state duties and preside over this unfortunate political event. A regional governor should have been ideal.
Without belabouring the point, the individuals that were welcomed do not deserve any fanfare and media coverage on the state broadcaster. They are not political heavyweights as far as Malawi politics are concerned. Their decision to join the DPP 'gravy train' will not change the nature and character of politics in Malawi let alone change for the better people's livelihood.
The DPP may have promised these shameless defectors some undeserved state privileges. But history must teach Mutharika that these political prostitutes bring no value to the government development agenda except for confirming that indeed, in politics, there are no permanent enemies or friends but 'individual interests'.
Some of these dumped DPP when Bingu had died and before  his burial. They would dump the DPP again when it faces turbulence. The DPP is better off with its loyal members like the Filed Marshal Ben Phiri and company which it can count on in all seasons.
"Leadership is a bout wisdom. You can have all the degree in the world, but if you have no wisdom, you can't run that country."- Joyce Banda.
Follow and Subscribe Nyasa TV :