Jealousy and envy on the prowl in Malawi…
That some Malawians are serial gossipers is a well-documented fact. That some folks can spend a better part of their adult life doing nothing but backstab and bad-mouth other people is something that is well articulated in the annals of our history.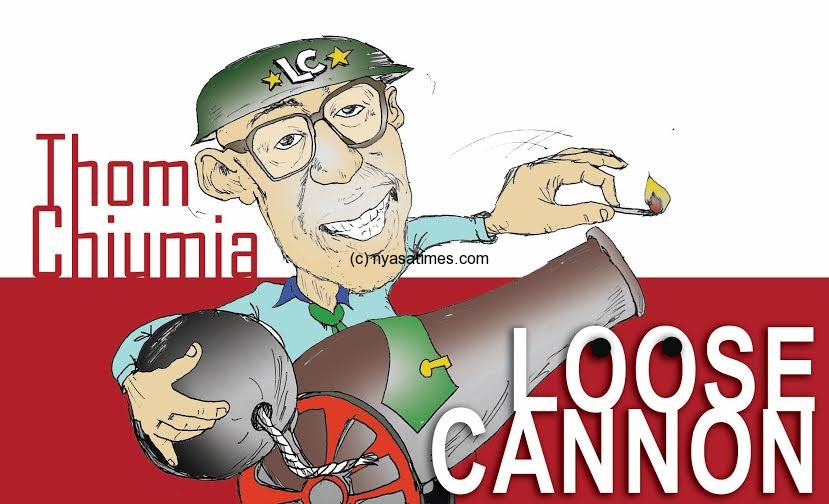 A few days ago, a scholar from University of Malawi, Chancellor College, appeared to have buttressed this fact when he said jealousy and envy are twin evils that are preventing this country from progressing.
He predicted that if this country will not be able to deal decisively with these evils, the much touted civil service reforms would just be a another hot air balloon and an expensive pipedream. The twin evils of jealousy and envy would ensure that this country retrogresses with five steps every time there would be a two-step progress.
Of course, it is easy to quickly dismiss the scholar as one of those loud talk shoppers from the academia that we have come to get used to these days. After all, he is talking about a subtle issue that is not well defined, at least not by the common Malawian.
Jealousy is an issue that is thin and yet very common and overreaching within our society. It is so live in Malawi that it has eaten at the core of the society's fabric to the extent that the country is now drowning in a sea of jealousy and backstabbing.
In fact, jealousy is one of the biggest contributors to the country's dismal position on the global human development index, and we need not say much on that.
Just recently, there have been calls from specific quarters for former President, Joyce Banda, to return home from her sabbatical abroad. The perpetrators of this call have not come clear on what they particularly want the former President to do when she comes back home, apart from that Malawi is her home.
Joyce Banda is a highly sought after luminary and an international citizen. She is free to travel anywhere in the world as long as she is not breaking anybody's law. The former President has recently dedicated her time to her Joyce Banda Foundation International (JBFI), a foundation that she set up to help the disadvantaged of society well before she became President of Malawi.
International figures are often busy bees. Their engagements can take them anywhere in the world year-on-year without going back to countries of their birth.
In fact, they are free to call anywhere in the world home. Joyce Banda, minus the pressures of being Head of State, is now free to travel and honour invitations to deliver speeches at various international fora. She is free to share her experiences as a women and children's rights campaigner and former Head of State. She is even freer to earn from those speeches; it is within the law.
Obviously, her detractors would want to see her dead and buried. It is a trend in Malawi and perhaps other countries as well; it is called dirty politics. In fact, her detractors thought she was dead and buried the moment they announced election results last year.
But Joyce Banda still hangs in there and is making a classical case that there is life after the presidency. She is soldiering on and doing pretty okay so far. She has been able to engage with the world in a fashion that few expected. She has managed to scale lofty global spaces that would probably have hobbled a typical man.
Deviants will likely continue to call her names and probably for a long haul. It is because the twin catastrophes of jealousy and envy are still prowling our neighbourhoods like rabid hyenas, and will continue unabated. It is also because Malawians are not used to having a figure with a soaring international profile in their midlist. JB would better continue the good humanitarian work regardless of where she is standing.
There are many worthy issues currently in the public discourse that ought to have occupied people's minds. Despite his wrapped position, Z Allan Ntata is not entirely shooting in the dark or speaking from the sun.
If you separate the message from the man, you find some very logical reasoning and a deft analysis of the current political order. Though many people have resorted to stoning him, Z Allan Ntata has yet again reminded Malawians that it is actually Ben Phiri who is ruling this country under the alias of Peter Mutharika.
Z Allan Ntata has suggested the revamping of the country's Constitution if the Civil Service Reforms are to have any chances of working. Is that suggestion not brilliant, or it is not because it is coming from Z Allan Ntata? Instead of heeding his call to action, many people have chosen to ignore him but nibble at the other [and smaller] side of the equation.
In fact, many arm-chair political analysts have already called him frustrated and dog.
Recently, a cool MK2 million mysteriously turned up in the bank account of our very own Anti-Corruption Bureau Director, Lucas Kondowe. Again, Malawians have chosen to give this issue an askance look instead of the critical examination that it deserves.
We have once again opted to dwell on the JB trivia purely out of envy and political jealousy. The Chancellor College scholar was thus dead right that Malawi as a country must first be unchained from the york of jealousy and envy if the country is to begin to talk about meaningful development. It was succinctly captured in our National Anthem!
"There will always be a few people who just want to knock you down or are jealous or just want to be horrible for the sake of it. I don't know what drives someone to be nasty."- Geri Halliwell
Follow and Subscribe Nyasa TV :