Kaliati tells North Malawi that federal system proponents are frustrated politicians
Minister of Information, Communication, Technology and Civic Education, Patricia Kaliati says people advocating for the federal system of government are bent on disrupting the peace, unity and tranquility prevailing in the country.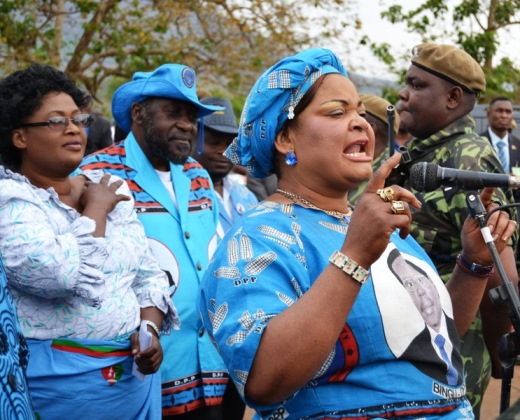 She made the remarks when she held a rally at Chitipa Boma this week.
There have been calls from some quarters in the North for the adoption of a federal system of government, claiming it would be the surest way for the region to have equal share of the national cake.
But Kaliati rubbished such calls describing them as baseless, especially now when the Democratic Progressive Party (DPP)-led government is displaying determination to spread development across the country, including the North.
To drive the point home, the minister catalogued a number of development projects to be implemented in the region such as Mombela University in Mzimba, a teachers training college in Rumphi, rehabilitation of Karonga-Songwe Road, construction of Njakwa-Livingstonia–Chitimba Road, Mzuzu-Nkhata Bay Road, and Jenda- Edingeni, Rumphi- Chitipa Road, among many others.
She said also reminded people of completed projects such as the Reserve Bank of Malawi (Mzuzu Branch), Bingu High Way and Nkhata Bay District Hospital, which she said have changed the face of Northern Region, serving as a clear indication that the region is not discriminated against in resource distribution by government.
"Advocates for federal government system are frustrated politicians salivating to plant seeds of disunity and confusion among peace loving Malawians," she observed.
She explained that proponents of federal government are nursing an agenda under the carpet, wondering that no one made such a call during former president Joyce Banda's regime and other previous governments.
She asked people to take extra caution in adopting systems of government to avoid torturing innocent Malawians.
She reminded people of the North about the ordeal when teachers, especially those from the north, were forced to work in their home region by the MCP led government out of trivia.
Kaliati then particularly thanked people of Chitipa and Karonga for naming Chitipa-Karonga Road Bingu High Way.
"The decision made serves as a great honour to the late president who implementation the long awaited and life line road," said Kaliati.
Follow and Subscribe Nyasa TV :