Malawi becoming a useless nation or are Malawians becoming a useless lot?
Is Malawi becoming a useless nation or are Malawians becoming a useless lot? Imagine how 'maizegate' has stopped everything and all energies, time and money are being spent on maize this and maize that.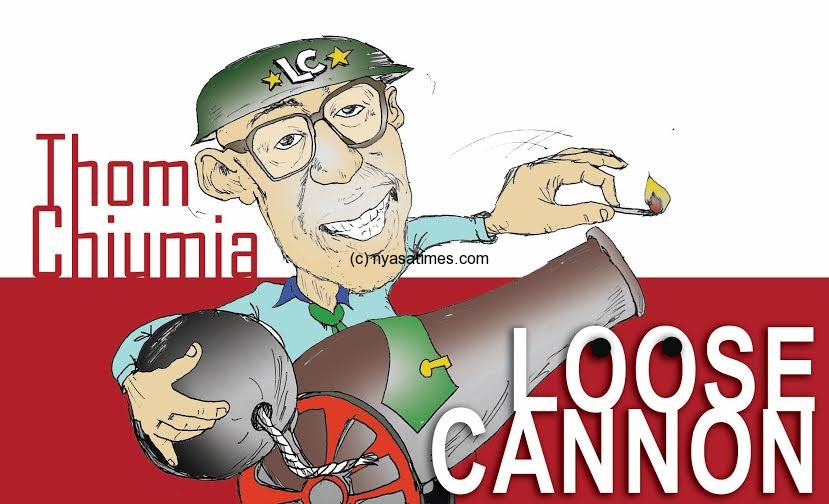 One expects that the amount of money that we will spend in these never-ending inquiries and interrogations would be higher than the actual amount that we may have lost in the alleged maize racket. The Kamlepo Kaluas and Dr. Joseph Chidanti-Malungas of this world have been making a killing through sitting allowances during the parliamentary Public Accounts Committee (PAC) interrogations of the concerned officials, including ADMARC authorities.
Suddenly, the Anti-Corruption Bureau (ACB) seems to have woken from their long slumber and they are planning trips to Zambia to 'investigate' the matter. The ACB also wants to invite some Zambian officials linked to the deal to interrogate them, all this at the expense of Malawian taxpayers.
On the social media, particularly on Twitter, Facebook and Whatsapp forums, Malawians are discussing and exchanging satirical and disparaging messages against one George Chaponda, the embattled minister of agriculture, whom Malawians believe is the main culprit in this whole 'maizegate' saga.
Newspapers, blogs and nearly all media forums are awash with satirical and demeaning cartoons and photographs, all attacking Chaponda and his boss, President Professor Arthur Peter Mutharika.
There is no doubt that Malawi is a perfect model of a functioning democracy as exemplified by citizens' full enjoyment of the right to freedom of speech and freedom of the press. In Malawi, newspapers and private radio stations are able to grill people in authority and expose all their crooked intentions and actions. The matter of one George Chaponda and Zambia maize is a perfect case in point.
But as I said earlier, it is 'useless' to concentrate all our time, energies and money on one George Chaponda and his alleged accomplices. It is not wrong to criticize and ask government to account for its omissions and commissions but we should not overdo it.
This 'maizegate' is simply theft of public money and the police and other law-enforcing agencies must simply move in and do what is expected of them. We must not be trumpeting this matter as if it is the worst scandal ever to hit this nation. This country faces mounting social and economic challenges that we, as a nation, must collectively confront.
We have an elaborate law enforcement structure and system in Malawi and that must be used to deal with issues like the 'maizegate'. It's not for every Jim and Jack to decide what happens when issues of this nature arise.
The case I am making is that we should not preoccupy ourselves with one issue involving certain individuals but rather concentrate on real matters of national importance.
For example, we rely on agriculture for food and income in Malawi. One expects that during the current farming season, the nation must be preoccupied with issues of how to ensure that we realize a bumper harvest.
During Dr. Kamuzu Banda's and Malawi Congress Party (MCP) era, this was the time where all energies were expended on farming and agriculture. Dr. Banda would embark on a country-wide 'crop inspection tour' whose primary objective was to encourage farming households "to work hard in the field" and realize a bumper harvest. Malawi was a food basket in this part of Africa.
Today, we can borrow a leaf from some of the positive interventions during that era that resulted in Malawi being food secure throughout the year. For example, fertilizer during the Kamuzu era was extremely affordable. It is time we stopped importing fertilizer but have our own fertilizer plants to make fertilizer affordable. It is a song we have sang for a very long time. It is time for action.
As a nation, we must seriously be addressing the major challenges that ordinary rural peasant farmers face and how best we can assist them to achieve progressive agricultural production, food security and sustainable income. As said earlier, agriculture continues to be the key engine for Malawi's economy representing a critical source of income and ensuring food security and nutrition.
Subsistence farmers in Malawi heavily rely on rain for agriculture production for food and income. Climate change has had devastating repercussion on subsistence farming in Malawi where weather patterns have significantly become unpredictable, negatively affecting harvests. It is time that we started to seriously implement irrigation and other alternative forms of agriculture.
Different progressive interventions in agriculture, both in policy and in technology, are a prerequisite to addressing food insecurity and economic deprivation in Malawi in the short and long term. Genuine political will is paramount to achieving these goals. Government must increase agriculture allocations in the national budget to cater for research in new agricultural and farming technologies, agricultural loans and other initiatives aimed at empowering the peasant farmer to maximize production.
It is only when we address the challenges facing our agriculture that we will be able to prevent ADMARC and other officials from abusing public funds in the guise of importing maize from Zambia. Why should Zambia feed Malawi, in the first place? It's unfathomable!
"When you open your heart to patriotism, there is no room for prejudice. The Bible tells us how good and pleasant it is when god's people live together in unity. We must speak our minds openly, debate our disagreements honestly, but always pursue sold art."- Donald Trump, President of United States of America
Follow and Subscribe Nyasa TV :