Malawi Economists looks up to 'professionals-driven-cabinet'
As Malawians await with bated breath the formation of the new cabinet in the new Democratic Progressive Party (DPP) administration the Economists Association of Malawi (ECAMA) says it expects the new cabinet to comprise a team of professionals who will be in government for real business not politicking.
Its Executive Director Nelson Mkandawire says besides a lean cabinet, the association is also expecting "that kind of professionals driven cabinet that will perform away from politics."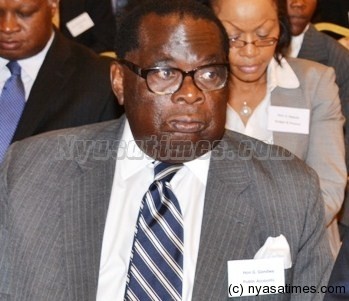 Mkandawire also said he expected the new DPP administration to consider forming a government of national unity in which a number of political parties will share ministerial positions.
"When you look at the voting pattern, the way we have done in the just ended elections, I don't think it can be governed by the only DPP led government. I am sure they will make sure that they consult other parties," he told a local radio.
He said there is also need for the DPP government to expand the country's export base and move away from total dependence on tobacco
Follow and Subscribe Nyasa TV :