Malawi FA must learn Africa Cup lessons from 'Indomitable Lions'
On 88th minute, substitute Vincent Aboubakar chest-controlled the ball just outside the 18-yard area, chipped it over an Egyptian defender, and then beat veteran goalkeeper, Essam El Hadary with a low shot to send Cameroon back to the summit of African football on Sunday, February 5, 2017.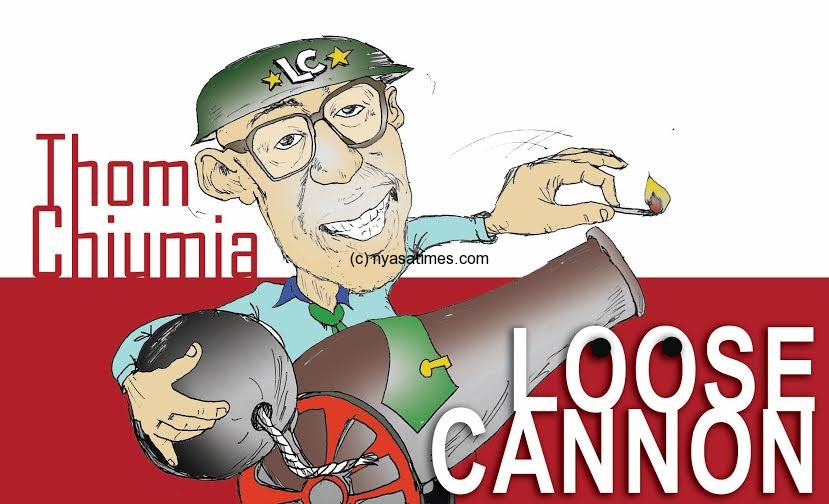 Thus Cameroon,  aptly named the 'Indomitable Lions', won a fifth CAF Africa Cup of Nations title in Libreville following their 2-1 come-from-behind win over Egypt in the Gabon 2017 AFCON final. Another substitute Nicolas N'Koulou had earlier cancelled Egypt's first-half lead.  Egypt's delightful goal came after 22 minutes through dreadlocked Mohamed Elneny.
It was a historic victory for Cameroon after 15 years since they last won their fourth African title. Before they received their medals and the actual trophy, the players put on shirts with No. 17. It was a reference to the year, they said, but also a tribute to Marc-Vivien Foe, the popular Cameroon player and two-time African champion who collapsed and died on the field in France in 2003 while playing for his country. No. 17 was Foe's number.
The rest now, as they say, is history. African soccer lovers will now set their eyes on Cameroon 2019. Coincidentally, the champions have also been chosen to host the next AFCON.
As a Malawian, I really felt bad due to the absence of our national team, the Flames, yet again, at the Africa's most prestigious soccer event, AFCON finals.
Let me give Malawi football authorities my piece of mind. Malawian soccer administrators are a miserable lot with failure written all over your faces. Success for Malawian football has been in short supply for decades now and one is tempted to suggest that perhaps we can as well stop participating in all international football competitions.
We have deliberately opted for soccer mediocrity over success. For years, our attempts to appear at that top soccer level have come to naught, not because we don't have the necessary talent but, I dare say, incapable, corrupt and visionless administrators can't even draw comprehensive and achievable football development programs.
The thrills and excitements of the AFCON finals cannot be genuinely felt in Malawi because we have just never been there, like not being there. Our performance in the qualifiers has been dismal, resulting in early exits, every time, in all regional, continental and world competitions.
Even if we plucked Sir Alex Ferguson out of his retirement to come and coach the Flames, there is very little in form of success that would come by with the current rotten team of football administrators still calling the shots.
Many coaches have come and gone. They have shared their football development strategies with the Walter Nyamilandus of this world but such have all gathered dust on the shelves of Fam headquarters because the administrators just lack the innovation to ensure the implementation of the same.
Even just a country-wide talent-scouting exercise has never materialized except for lip-service. Any serious FA in the world realizes that right preparations and harnessing the potential of the abundant young talent are a prerequisite for success in football.
Instead, Malawian soccer administrators act deceitfully. They seem purportedly serious about uplifting the nation's soccer standards but on critical analysis, it's all lip service. Most of them are preoccupied with ensuring that their pockets are full with illegal money obtained through corruption and theft at the expense of ill-fed football players.
We have all heard about faudulent management of stadium gate collections where club and Football Association of Malawi (Fam) officials in connivance with security and other engaged personnel scramble for and share gate collections that should have instead gone towards soccer development at various levels.
Soccer maladministration has been the major reason for our national football team's relegation as perennial underdogs, overtaken by hitherto little-fancied Swaziland, Rwanda, Botswana and Zimbabwe, among others. Our football administrators, who either come into office through corruption or political connections, have miserably failed to initiate and operate follow-up programs to develop the game. They lack continuity in their planning as manifested by the number of national coaches that the Flames have had in the past decade.
On a positive note though, I think there are brighter prospects for the Malawi national football team in future championships, if we only ensure early and adequate preparations. We must always underscore the wisdom in grooming young talents for the national team.
While it is widely discouraged that politicians interfere with football administration, at the end of the day politicians will finally decide how much money in the national budget is apportioned to football development. It is therefore imperative that genuine political will exists to provide the necessary funding recipe as far as the improvement of sports is concerned in Malawi.
Hopefully, our MPs who have converged on Lilongwe for the Mid-Term Budget Review meeting of Parliament watched the AFCON finals on Sunday, which may encourage them to lobby for adequate government support towards football development.
Football has evolved into big business, attracting huge chunks of foreign exchange in some countries. It is no longer just for fun but a very important catalyst for national economic growth.
So, if properly run at national level; a competitive national league with proper infrastructure, we would not only be participating in every AFCON finals but also improve our national economy through revenue.
"Football is like life – it requires perseverance, self-denial, hard work, sacrifice, dedication and respect for authority."- Vince Lombardi
Follow and Subscribe Nyasa TV :