Malawi Revenue Authority must perform its duty without fear or favour
The  Malawi Revenue Authority (MRA) has been on crackdown of tax cheaters of late but there is need to cast the net wider  for culprits without discrimination of political inspiration.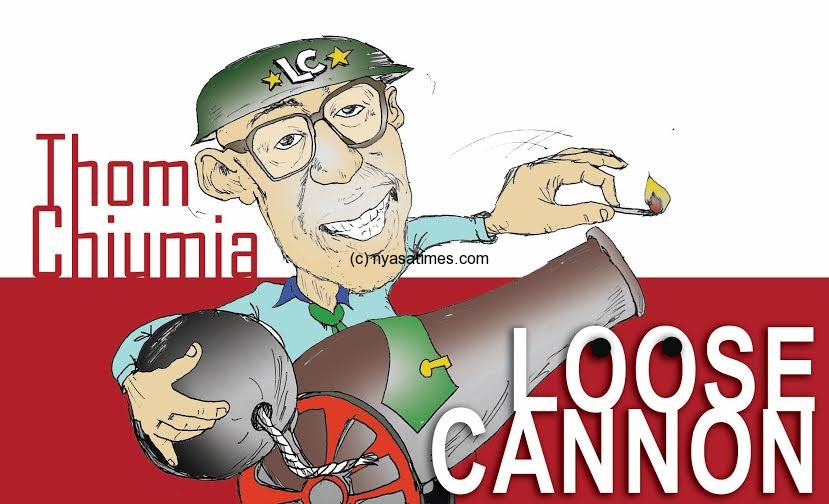 The tax collecting body should be encouraged to collect tax from everyone required to do so.
Recently, MRA raided the offices of Boniface Dulani, famous for its Afro-Barometer political polls, where they also confiscated computers and other documents. Again, the reason for the raid was non-remittance of Pay As You Earn (PAYE) deductions amounting to over 2 million kwacha to the authority.
Just recently, MRA paid Kamlepo Kalua a visit at his house in Nkolokosa, Blantyre where it impounded two vehicles for non-payment of excise duty. Apparently Kamplepo abused his duty free status as a Member of Parliament to import expensive SUV vehicles but tweaked the documents to appear like he had imported a small Toyota Corolla vehicle.
Typical of Kamlepo, he protested this action loudly. Without convincingly disproving the charges leveled against him by MRA, Kamulepo made the raid to appear like it was a persecution drive against him by the DPP government because of his often critical stance.
He did not just stop there, he went further. He is said to have staged a fictitious, Hollywood style Hara-kiri, in which government agents abducted him to unknown destination, made him sleep in comfy environment for a week; allowed him a hot bath and a shave and told him to go and have a nice time before dropping him at Kwacha roundabout.
Apparently, Kamlepo did this deliberately to deflect attention from his duel with MRA, and to feed on the persecution narrative to draw sympathy from the public. He reportedly  staged his 'movie' simply because he knew he was on the wrong side of the law. He still is.
One notable common thread about all these 'brush with MRA' incidences is that none of the purported 'victims' has not come out to prove that they paid their taxes and that MRA just wants to victimize them for 'political' reasons. They have not come out to present a compelling case that comprehensively proves that MRA is lying.
It is only Kamlepo who has decided to sue MRA, but for him the reasons are obvious. He wants to deflect attention from the criminality of what he did; he wants to cultivate sympathy from the general public to avoid prosecution or to persuade MRA to drop criminal charges against him. The abduction and suing of MRA are meant to serve the same purpose.
It was also learnt that  Indian investor Chandrashaker More, who was deported last  Friday, owes the public tax collector K20 million. He wanted to be treated in a special way when he had absconded court bail on the tax evasion matter, left for India in 2015 after the court allowed him to travel but could not return for court hearing.  A tax cheater is a tax cheater no matter whether your an investor or politician. No hiding under diplomatic immunity.
The Malawi Revenue Authority (MRA) was instituted as an agency of the Government of Malawi to collect and accounting for tax revenues. It is no doubt a key government arm for collecting revenue to fund its budget. For government to be able to provide social services such as drugs in hospital, security etc, it relies on revenue that is collected by MRA.
The critical role that MRA plays in oiling the wheels of government can therefore not be played down. It is particularly crucial now when budgetary aid from donors is busy playing hide and seek. It means MRA must operate efficiently and competently if government is to see out its socioeconomic development programmes.
Paying tax also ought to have been a noble and civic duty of any well meaning Malawians regardless of colour or creed, or indeed political affiliation. It is a duty that is supposed to be performed voluntarily without being pushed. It is not in the interest of MRA to publicly embarrass anyone because they have abrogating on their responsibilities to pay tax. However, there always comes a time when push comes to shove. When it comes to that, it is often not the problem of MRA or government; it is the normally the problem of non payers of tax.
In fact, statements such as 'we are victims of political witch-hunt' would not have been necessary had they paid their taxes in the first place. They would not have given MRA any reason to 'witch-hunt' them. It is that simple.
The question of 'coincidence', as highlighted by almost all those that condemned MRA and government for descending on the 'tax victims' is also a small one. The fundamental question is that the so-called victims did not honor their tax obligation which is against the law.
MRA must be commended for ably doing its constitutional job. Government must give the authority all its support to tighten all controls and to smoke out all individuals and organizations that deliberately don't want to live up to their tax obligations. This must be done across the board without regard to any political, social, tribal, racial and economic motivations.
The whining that comes from the usual suspects must not in any way derail the Malawi Revenue Authority from carrying out what it was set out to do. After all those who moralize must do so with clean hands. They must know that you do not start a fight when you are selling eggs in a crowded market.
Follow and Subscribe Nyasa TV :