Malawi situation, living our faith …
Malawi is a country in Southern Africa. Malawi is infamous for its shocking levels of poverty among citizens. With an economy that is largely agriculture-based, the country has depended on foreign donor aid to complete the national budget. Over the years, donor aid has accounted for about 40 percent of the national budget.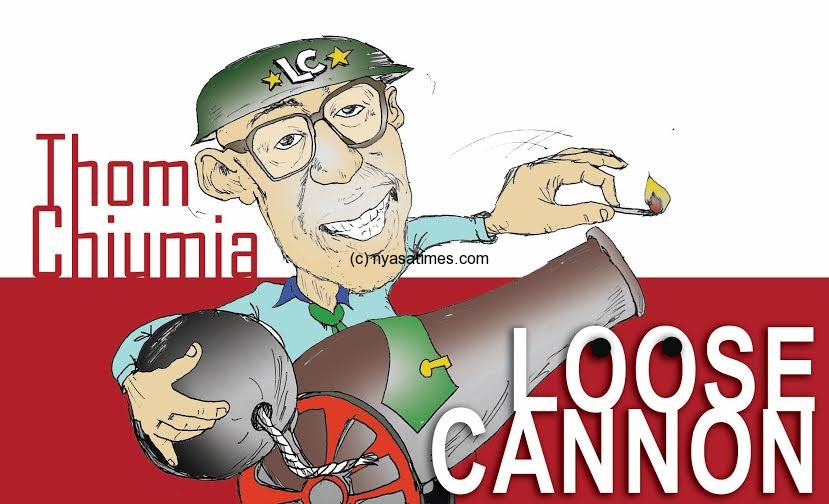 A few months ago, some authority on assessment of nations in terms of poverty, said Malawi was, in fact, "the poorest country in the world". Never mind the parameters, but that's the painful reality; people live in abject poverty!
But it's not all trouble in Malawi. There are a few exceptions that still keep the nation on the move. For example, the country has produced some of the most famous leaders in the history of independent Africa.
These leaders have been a 'pride' of the nation as we have not been thrown any closer to the dustbin of history. We continue to exist on the world map.
Dr. Hastings Kamuzu Banda, the first Prime Minister and President of the Republic of Malawi, became famous for breaking the "stupid British Federation of Rhodesia and Nyasaland". He led Malawians to self-rule and subsequently to independence in 1964.
Despite calling the British colonization of Malawi as "stupid",  Kamuzu Banda is one of the very few African leaders of his generation to dine and wine with Queen Elizabeth II at the Birmingham Palace.
Bakili Muluzi, Kamuzu Banda's successor in 1994, went into the Guinness Book of Records for becoming Malawi's first democratically-elected President in a multiparty dispensation after a lengthy, 40-year old tyrannical Malawi Congress Party (MCP) regime under the 'Life President' Kamuzu Banda.
Bingu wa Mutharika succeeded Bakili Muluzi in 2004. On ascendancy to power, he immediately broke ranks with Muluzi, his mentor and anointer. Bingu left the United Democratic Front (UDF), the party that sponsored him to the presidency, and formed his own Democratic Progressive Party (DPP).
He went on to arrest high-ranking UDF officials, including his predecessor, Bakili Muluzi. He  became a darling of Malawians, who believed the former regime was corrupt. Western donors, including Britain, were over thrilled at the new kind of 'politics'.
But it is on record that Bingu missed it during his second term, which commenced in 2009. He made enemies with his chosen Vice President Joyce Banda and arrested a few politicians, reverends, academicians and anyone who raised voice of reason against his emerging dictatorial tendencies.
A few houses and offices of political and civil rights activists were burned down. Robert Chasowa, a student activist and fierce critic of the regime, was found dead in Blantyre, on campus at the Polytechnic, a constituent college of the University of Malawi. His death in 2011 was mysterious.
It was clear the regime had lost political direction. The donors quickly fled and the economy was down on its knees. The worst case scenario was when Bingu wa Mutharika, in his undiplomatic wisdom, decided to declare the British High Commissioner to Malawi, Fergus Cochrane-Dyet, 'persona non grata' and ordered him to leave Malawi within 72 hours.
The British envoy was accused of being a 'meddler' when he reportedly informed London that Bingu was "increasingly becoming dictatorial".
'Chindere chakufikapo'
In his famous sermon at COMESA Hall in Blantyre on August 11, 2011, the late Bishop Joseph Mukasa Zuza satirically reprimanded Bingu over his emerging traits of a dictator.
The fallen Man of God told the attentive congregation that people who believe that they are the best and they know everything, are actually the most foolish. He said such people are called 'chitsilu' or 'chindere chakufikapo' in vernacular Chichewa or Tumbuka.
"Do we want to be called 'chitsilu' or 'chindere'?"Certainly not," preached the late Bishop, apparently informing Wa Mutharika that time was probably ripe for President to change his style of leadership. Three days later, Wa Mutharika retaliated and, without direct reference to the Bishop, he said those who dare call him 'stupid' are themselves the 'most stupid'.
Bingu wa Mutharika died in April 2012 amid a desperate sense of hopelessness among the people. Bishop Mtumbuka died in a fatal car crash on January 15, 2015. (May their souls rest in peace)
First Female President
Joyce Banda was sworn in as the fourth President in democratic Malawi on April 7, 2012 following the sudden death of Wa Mutharika. When the President suddenly died, she was required, being State Vice President, to step in as his successor as provided for by the Constitution.
However, some senior DPP ministers and officials had attempted to circumvent the Constitutional order and attempted to prevent Joyce Banda, as Vice President, from becoming President. This became international news!
Joyce Banda, who ruled until May 2014, was the first female Head of State in Southern Africa and second in Africa after Ellen Jonson-Sirleaf of Liberia.
She found the curse of cashgate which dates back from 2005 and drowned with it.
 Peter Mutharika becomes leader
Peter Mutharika was sworn in in June 2014 as President following the tripartite elections of May 20, 2014. He is almost two years in office. His first years in office have been marred by almost the same challenges that haunted his late brother between 2010 and 2012.
The donors are holding on to their money. The economy is almost non-existent. Inflation and commodity prices have gone through the roof and maize, Malawi's staple, is unavailable on the market. People are dying of hunger.
The challenges are becoming insurmountable. It seems the President is confused.
In a bid to divert people's attention from the core challenges facing this nation, the President and his team of equally confused advisors want to start fighting wars that are frighteningly dangerous to pursue. Other leaders before him did the same, unsuccessfully.
There is no ambiguity about this fact. President Mutharika has accused his predecessor of attempting to kill him; he has accused her of murdering his brother; the President is now accusing journalists of frantically working to bring his regime down. The other day he accused the famous Nigerian televangelist TB Johsua that he had foretold his death by April 2016, which the President challenged him would never happen, at least not before 2019.
On March 13, 2016, the Catholic Bishops released a Pastoral Letter entitled 'MERCY OF GOD AS A PATH OF HOPE ON CURRENT SOCIO-POLITICAL AND ECONOMIC ISSUES IN MALAWI'. The Bishops are unequivocal in informing the President and his Government that things are simply out of hand.
With the paranoia that has characterized the President and his 'boys' in the light of criticism, it is yet to be seen what will 'befall' the Bishops.
But a little reminder may be important. On March 8, 1992, a Pastoral Letter was read simultaneously in all the Catholic churches across the country. It was the first public criticism against Dr. Hastings Kamuzu Banda and his MCP.
The Catholic Bishops called for social and political reforms, stating that Malawians had a birth right to ask their leaders to account for their actions.
A few months after the Catholic Bishops' letter, a quasi-religious organization, the Public Affairs Committee (PAC), was established as an initiative for national discussion. Joint efforts by various groups forced Dr. Hastings Kamuzu Banda to call for a national referendum through which Malawians were to determine their political future.
On June 14, 1993, Malawians overwhelmingly voted for multiparty politics! Kamuzu, that time, succumbed to people power! It was a matter of time.
"If [rulers] act against the Law of God, they are no longer acting as God's representatives. Then they lose the right to be obeyed. In those exception cases, it is a right and duty to criticise and resist." – Episcopal Conference of Malawi, March 1961.
Follow and Subscribe Nyasa TV :