March 3 has no meaning in the new democratic Malawi
On Friday, March 3, 2017, Malawians quietly observed Martyrs Day. This day was set aside to remember our fallen freedom fighters. Specifically, Martyrs Day has been commemorated ostensibly to honour our brothers and sisters who lost their dear lives during the John Chilembwe Uprising on 1915.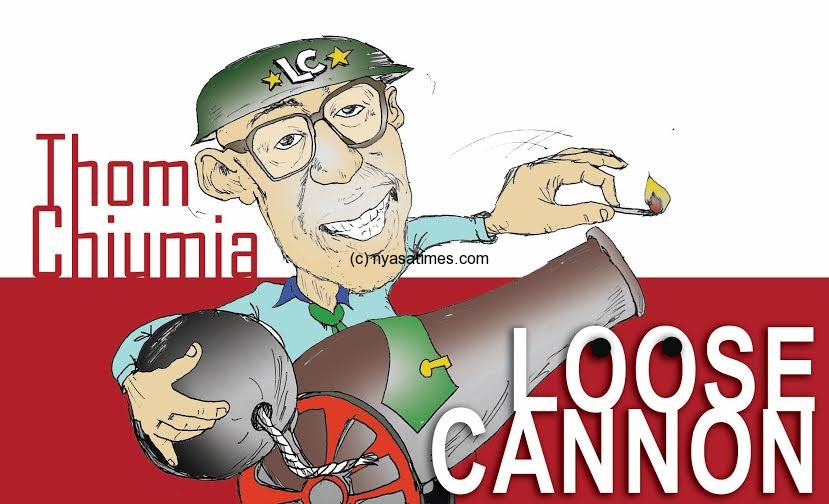 But it was also on March 3, 1959 when Dr. Hastings Kamuzu Banda and other 'independence fighters' were arrested by the British colonizers and thrown into Gweru Prison in Zimbabwe.  It is this independence struggle that led to Malawians attaining self rule and consequently independence in 1964.
Dr. Hastings Kamuzu Banda became the first President of this country and his Malawi Congress Party (MCP) the only legal political party until 1994.
While Malawians were made to believe that March 3 was 'Martyrs Day', some people strongly believe that the day was set aside to 'honour' Dr. Kamuzu Banda who was arrested by the British on that day in 1959 and not necessarily to commemorate the 1915 John Chilembwe Uprising.
What was most disturbing about March 3 during the Kamuzu and MCP dictatorship was that instead of celebrating the fallen heroes, many Malawians were locked up on this day for months and years on end purportedly for not 'mourning'.
It was a day when Malawians were supposed to lock themselves up in their homes and no one was supposed to do the usual and ordinary domestic chores like washing clothes except for cooking and listening to the John Chilembwe radio play on the only radio network at that time, MBC.
Under the ruthless MCP dictatorship, on March 3 Malawians were not allowed to drink alcohol even indoors. If you were spotted taking alcohol by the notorious Youth Leaguers or indeed an observant neighbor, you were immediately condemned to detention without trial. It was one of the worst days on the Malawi calendar.
They say the past is for us to learn from. The days of Dr. Banda and Malawi Congress Party must teach us, Malawians, a lesson not to return to that hell. March 3 must be scraped from our holiday calendar and we must only commemorate Freedom Day on June 14 because that day in 1993 marked Malawi genuine redemption from the yoke of brutal dictatorship.
March 3 has no meaning in the new democratic Malawi. The March 3 holiday serves no purpose at all except to remind us about the Kamuzu and MCP under whose dictatorship Malawi was hell on earth.
It is on record that over 6,000 people were murdered during the Kamuzu and MCP era and thousands more were either incarcerated without trial or mysteriously disappeared. Dr. Banda himself used to publicly threaten his political detractors that they would be "meat for crocodiles" if they dared oppose his autocracy.
All Malawians were forced to be members of the MCP. Party cards had to be carried at all times and presented at random police inspections. The cards were sold, often by the Youth Leaguers. Pregnant women were forced to also buy an MCP membership card for their unborn baby.
It is well documented that the Malawi Young Pioneers, the notorious paramilitary wing of the MCP, intimidated and harassed Malawians with impunity.  The Pioneers bore arms, conducted espionage and intelligence operations, and were trusted bodyguards for Banda. They helped foster the culture of fear that prevailed during his rule.
On January 4, 1996, Dr. Kamuzu Banda issued a purported apology to Malawians for his and MCP atrocities committed against their own people.
"During my term of office, I selflessly dedicated myself to the good cause of Mother Malawi in the fight against poverty, Ignorance and disease among many other issues; but if within the process, those who worked in my government or through false pretence in my name or indeed unknowingly by me, pain and suffering was caused to anybody in this country in the name of nationhood, I offer my sincere apologies. I also appeal for a spirit of reconciliation and forgiveness amongst us all.
"Our beautiful country has been nicknamed `The Warm Heart of Africa' and we have been admired for our warmth and spirit of hard work. This admiration calls not only for a need for us to look at our past and present and draw lessons from it, but there is even a greater need for us to look forward to the future in our endeavors to reconstruct and reconcile if we have to move forward at all," said Dr. Banda in a prepared statement, which many analysts raised doubts that it was truly the statement of Banda himself, given his precarious health he was in at that time.
True to Dr. Kamuzu Banda's words, we need to look forward to the future. We cannot continue with holidays that bear a semblance Dr. Kamuzu Banda and MCP brutal dictatorship. President Peter Mutharika and his Democratic Progressive Party (DPP) administration must seriously consider scraping March 3 from our holiday calendar. It will be a perfect way to move forward!
"Change does not roll in on the wheels of inevitability, but comes through continuous struggle. And so we must straighten our backs and work for our freedom. A man can't ride you unless your back is bent."- Martin Luther King, Jr.
Follow and Subscribe Nyasa TV :