MCP MP raps DPP: MP Kumpalume makes a point of order
MP for Blantyre West Dr Peter Kumpalume rose on a point of order in Parliament  against MCP MP for Dowa East Richard Chimwendo Banda who accused the ruling DPP for not putting water as a priority in the two years they have been in power.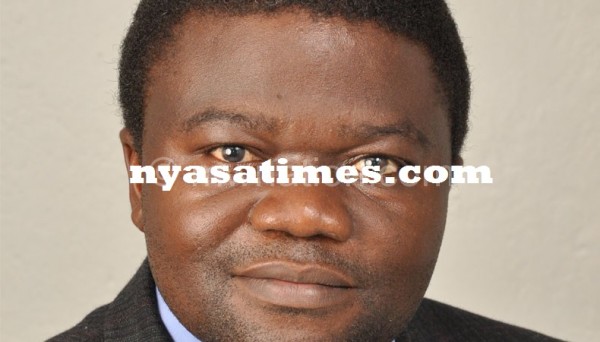 Banda was contributing on a MK11.2 billion loan authorization bill titled "European Investment Bank (Lilongwe Water Resources Efficiency Programme) loan (Authorization)"that will cater on water supply in Lilongwe.
He said for the first two years that DPP has been in power, there is no provision in the budget for water.
"It might be that the DPP-led government has no plan to provide water to the poor masses because been entrusted to run the resources of this country, they have not put water as a priority, more especially benefiting the poor masses in this country.
"The bill we are discussing now is about Lilongwe and it is about a private limited company and at the end of the day, people are going to be paying back the bills," he said.
Kumpalume however stood on a point of order, saying Banda "got some of his facts wrong."
He said: "The DPP-led government has only been in power for about a year and not two years."
But Banda clarified: "The first budget was for the last year. The budget we are considering now is for this second year. So if last year's budget had no money for water for the poor masses and this year there is no money for water for poor masses again, that is why I am talking about the two years.
"So, I am not talking about something which you don't know. You know that last year's budget had no money for water and this year's budget has no money for water as well. "
The water bill was passed and the Minister of Finance Goodall Gondwe said the program will increase productivity capacity of Lilongwe Water Board as the production cost and water loss will be reduced.
But the MCP MP for Dowa East appealed to the Minister of Finance and the Minister of Agriculture, Irrigation and Water Development to consider "the very same initiative that Lilongwe Water Board has made" to benefit poor masses.
Gondwe said Government will borrow 24 million Euros from European Investment Bank which is wealthy MK11.2 billion.
"The bill's intended purpose is to increasing efficiency in water supply to the City the program will cover 250 thousand new connections across the city of Lilongwe as Kamuzu Dam will be extended to 5 meters in order to increase the water capacity."
He said government decided to borrow from the European Investment Bank because the terms of the loan the bank offered was fair as low as 1.45 percent interest annually and also the payment period is reasonable.
Follow and Subscribe Nyasa TV :