Mutharika '2019' proclamations versus age, Saulos Chilima: Malawi Presidency
On Sunday, July 12, the Democratic Progressive Party (DPP) held a political but christened development rally at Thyolo Community Ground where ruling party zealots and apologists took turns to spew vitriol at various real and perceived enemies.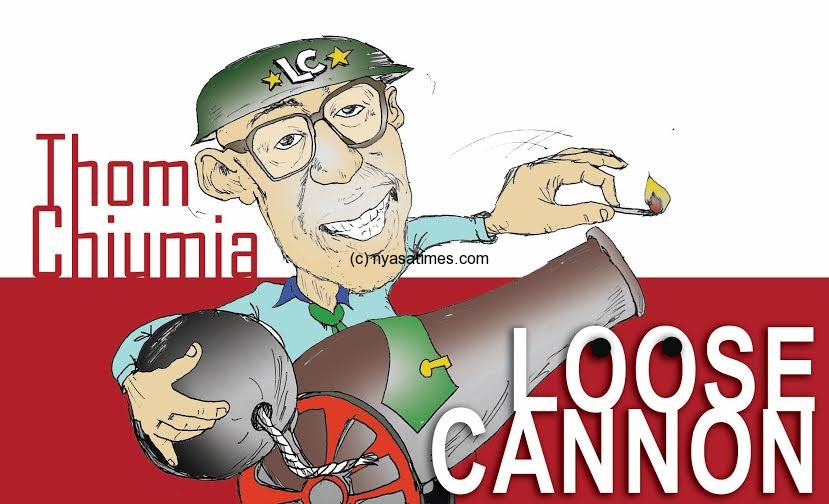 President Peter Mutharika made an 'official announcement' that he will be the party's candidate in the 2019 General Elections. He will be 80 years of age that time -an octogenarian .
Among the individuals that were at the receiving end of a barrage of insults were Boniface Dulani, a lecturer, researcher and social analyst at the University of Malawi's Chancellor College. Former President and leader of People's Party (PP), Joyce Banda and MCP President LazurusChakwera also got a fair share of the verbal tirade.
Dulani was rattled for fronting a recent Afro-barometer survey that revealed that people in Mutharika's own backyard in Thyolo are disappointed with their own son and don't trust him. Patricia Kaliati led a cohort of traditional chiefs and party zealots in calling Dulani some unprintable names.
Every DPP gathering will always have something to say about former President Joyce Banda. Just like the other rallies before this one, many speakers produced unpalatable statements about the former Malawi leader that are neither here nor there.
It is, however, the announcement of the 2019 candidature by President Mutharika that is particularly interesting and no doubt a subject that will cause tongues wagging for some time. Notwithstanding that we are very far from the campaign period and that the DPP has not gone for a national convention as stipulated in the party's constitution, Mutharika blared that he will be the party's candidate in the next elections and that he will triumph with a landslide.
This is a statement that can only arise due to pressure. President Mutharika has not made this statement from without, he obviously has been advised to do so by this panel of advisors under the stewardship of Ben Phiri – the subtle presidential chief advisor and the one person who is single-handedly responsible for a majority of presidential decisions (many of them poor decisions) that the President makes.
Though our constitution does not stipulate a cut-off age for anyone to become President, it is a general consensus that the President's office is a pressure-cooker environment that needs a person to have energy to make decisions. Evidence in Malawi and somewhere else has revealed that octogenarians don't make good Presidents.
They make scandalous mistakes and generally flop. President Mutharika will be 80 in 2019 and 85 in 2024 if he wins the second term. Are Malawians ready to repeat the mistakes of Ngwazi Dr. Kamuzu Banda here at home and Robert Gabriel Mugabe in Zimbabwe? Already, Mutharika's presidency has been so rambling and generally without real direction.
The fact that he appears aloof and far removed from the daily experiences of Malawians only fuels the rumours that he is not in control. It also only feeds into the general belief that it is Ben Phiri, his personal advisor, who is responsible for the majority of presidential decisions in this country. In any case, is it not the people who choose a leader? Do leaders choose themselves?
Another worrying matter is that Mutharika's proclamations may be history repeating itself pertaining to relationships between the President and their Vice. The relationships have historically been rocky especially when it comes to issues of succession. A power struggle may be looming between the President and his Vice in the DPP. Remember Brown Mpinganjira and Bakili Muluzi? Remember Joyce Banda and Bingu wa Mutharika? Your guess is as good as mine!
Many DPP supporters (of course except for those that come from the Lhomwe belt) have been silently hoping for a DPP with Vice President Saulos Klaus Chilima as President. He is said to have the right mix to be a good President. He is ambitious, young, handsome and intelligent. Some people say that he talks about all the right things in private and in public.
Chilima, however, has lost the colour and verve that was typical of him during the campaign period and in the early days of the DPP reign. His public appearances now seem to be few and far between. When he appears in public, he often looks distant and far removed.
His handsome face has lost the glow that used to follow him wherever he went. Have they already pushed him aside, into a world of his own? Has he already been hobbled down by the curse of the Vice President's office that most of us already knew was just a matter of time?
President Mutharika's declaration about his 2019 candidacy seems to have been the final nail in Chilima's coffin. It could also be a message, or to put it more succinctly, a warning to his Vice President not to harbour any ambitions for the top job. In fact, Mutharika's pronouncements in Thyolo could be a veiled sign that there is about to be a vacancy in Mr. Chilima's own office.
"The public is the only critic whose voice means anything at all"- Mark Twain
Follow and Subscribe Nyasa TV :