Mutharika capitulates on 'PM': Constitution is clear for HEQs
From constitutional perspective I support the call by lawmakers to have President Prof Arthur Peter Mutharika appear before the National Assembly for questions time. It is in the constitution and our citizen number one should respect the provision.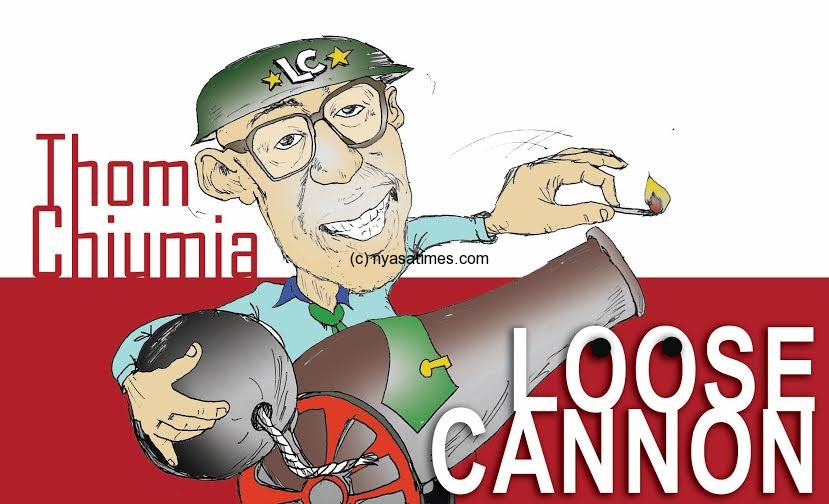 It is regrettable that our leaders have constantly refused to come to Parliament for His Excellency's question time (HEQs) from MPs when it is in the laws of the land that they should answer questions from people's representatives.
It is only Bakili Muluzi who had the courage to face MPs. But he only did it once.
Late Bingu wa Mutharika did not face the MPs grilling, Joyce Banda never dared to.
Our leaders refuse to adhere to the Constitutional provision of facing political grilling, despite taking an oath to defend the country's charter, wielding their executive arrogance, power to their heads or they afraid to be embarrassed with probing questions.
The requirement in the laws of Malawi is that the President must appear in Parliament to answer questions.  This must be respected in practise.
A basic tenet of the Rule of Law is that all clear legal rules have to be complied with. In the absence of a court ruling to authorise a non-enforcement of a legal rule, it would constitute a breach of the Rule of Law to ignore such a rule.
APM, the current Head of State, should be different to the previous presidents owing to his wealth of experience. He is a professor and a democrat who has been in the West for 40 years where democracy is advanced and has real meaning.
Mutharika has seen and appreciated how quick-fire exchanges on leaders question time in parliament are done in countries where democracy is well practised. In UK for example, the showdown between Prime Minister and Opposition leader is central to political accountability.
As an international law lecturer, APM will know quite well how the mechanics of this can be worked.
Therefore, the President should pluck his courage and face the Lazarus Chakwera led opposition and backbenchers grilling.   Of course, he should be prepared because HEQs like the social media era, reputations can be won and lost there.
HEQs are so necessary. It is a serious part of the transparency of our democracy and it is time to make Question Time a regular feature of Malawi democracy.
Ben Phiri saga
News that dominated Malawi headlines this week has been that of President Peter Mutharika's long-time Special Adviser and Assistant, Ben Phiri, who resigned from his position after his sworn-enemy Z-Allan Ntata had continued accusing him of wrongful self-enrichment.
Ntata is not a loner in the fight against Phiri which certainly looks personal vendetta other than national matter. He is joined by Senior Advisor to the President on Strategy and Communication, Bright Malopa, who reportedly alerted President Mutharika about Ben Phiri's conduct.
Phiri, christened by his detractors as 'Prime Minister' told the media that he had stepped down from his position to pave the way for people who have been accusing him of corruption to prove their case.
State House has since rejected his resignation letter, citing typing errors, indicated that he would resign effective June 1, 2105, apparently it was meant to be June 1 2015.
Phiri's resignation raises more questions than answers. Possibly, State House was testing the waters as the government did with Information Minister Kondwani Nankhumwa talking the 'JB project' at Ndata
Like a child that doesn't know what he wants, Mutharika has his assistant parading around saying he wants to resign in the media. Then when he comes out of his tantrum, the boss capitulates and rejects the resignations. It is all crap and amateurish coming from a leader that seems to have no clue of what he is doing.
As University of Malawi political science lecture Dr Blessings Chinsinga puts it in the Daily Times:
"If he [Ben Phiri] wasn't that powerful and important within the current political set-up, I don't think government would have come in to say Ben Phiri hasn't resigned. Ben Phiri is playing politics; he just wants to assess the extent regarding how he is rated. If you have followed people's comments in the social media, they have been insinuating that he is very powerful and in some circles, he has been described as Malawi's Prime Minister."
On this Mutharika lacks sound mature and courage to stand by his decisions .
Indeed Ben Phiri has been loyal to APM and stood by him all times. In fact he has worked so hard to defend Peter when others had deserted him. He is not a follow the ruling party politician.
However, he should not live larger than life in political office; there is protocol, decorum and etiquette to be followed in any job, and more critical that of Plot number one.
And writing on his Facebook, law scholar Sunduzwayo Madise, went on a loose cannon mood: "When have you heard of a whole chief of staff refusing a resignation on the basis of a wrongful date despite the owner insisting he has jumped ship?  Tisanamizanepo apa, in the real world, the man was going to be fired whether or not there was an error in his letter. Anakangoti inu mwalakwitsa deti koma ife takuchotsani. But no, not in this case. In any event, maybe the only folk who convince themselves that Ben Phiri is a mere aide are those residing at Plot No, 1. The rest of us povos read between the lines and see a rather powerful man. Others have called him Prime Minister. He is not the first. We once had Zikhale Ng'oma. So no surprises there. The fact that the title does not officially exist is irrelevant. After all officially there is no chief secretary to the cabinet anyway! And did I hear the other day that this aide also has body guards? Where have you heard of an aide having 'aides'? My thesis unless disproved is that there was never actually a real resignation in the first place. All this was planned. A smokescreen. A PR stunt. Unfortunately it seemed to have bombed. Am I wrong? Let time prove me so. For now it seems Ben Phiri is the man!"
On record, Phiri's resignation comes at a time when several presidential aides have left State House in questionable circumstance, including former ADC Lieutenant Colonel Fostino Gunda-Phiri and former press secretary Frederick Ndala.
"Some may belittle politics but we know it is where people stand tall. And although I know it has its many harsh contentions, it is still the arena which sets the heart beating fast. It may sometimes be a place of low skullduggery but it is more often a place for more noble causes." –Tony Blair former Britain Prime Minister.
Follow and Subscribe Nyasa TV :