Mutharika opens Malawi science university, donates K2 million to Dedza Secondary School
President Peter Mutharika on Thursday paid unexpected visit to Dedza Secondary School and donated K2 million to buy food and use in sports activities.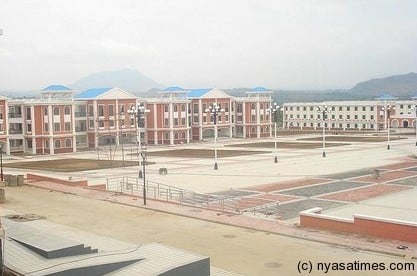 Mutharika once schooled at Dedza Secondary School together  withhis brother and the country's  former  president late Bingu wa Mutharika..
His visit excited students at the school which is popularly known as Box 48, as they did not expect such a surprise.
"This school brings to me very fond memories. I was there for six years, because back then, secondary education went as far as that,"
said Mutharika.
Mutharika aside donating the money also donated to the school 15 (50kg) bags of rice, four cartons of cooking oil and 1, 000 notebooks.
He then pledged to renovate the school's hall and the road to the campus which is almost impassable.
Meanwhile, Mutharika has officially inaugurated the Malawi University  of Science and Technology  the brainchild of Bingu which was built at late Mutharika's land Ndata in Thyolo district with assistance from the Republic of China.
The President said the opening of MUST marks the beginning of the realization of his dream of establishing six new universities to respond to the challenges and demands for increased equitable access to institutions of higher learning.
"My aim is to ensure that every citizen in our country, regardless of tribe, religion or the areas he/she comes from, should have the opportunity and the right to higher education," said Mutharika.
"This University is being established at my initiative. I conceptualized this and even designed the main building that you will one day see rise above the grounds of this area," said Mutharika.
The science and technology university will offer five-year bachelor's degree programmes in biomedical studies, chemical engineering and metallurgical engineering and a master of science in innovation programme.
The university will have four schools — the Malawi Institute of Technology, Ndata School of Climate and Earth Sciences, Academy of Medical Sciences and a fourth school still under consideration.
The first batch of 129 students [114 undergraduates and 15 postgraduates] of which 26 percent are women were enrolled in March this year.
Follow and Subscribe Nyasa TV :