Mutharika's hypocrisy over 'salary harmonisation' exposed: Are we really all in this together?
At the end of the last week, I had been listening to old songs of Malawian artists and one track that I enjoyed most was by Lucius Banda. The musician turn UDF Member of Parliament sang "tiyende limodzi pokapeleka msonkho, koma tiyende ndi uyu yekha pokadya" [Better together in paying tax but only sacred cows when sharing the cake].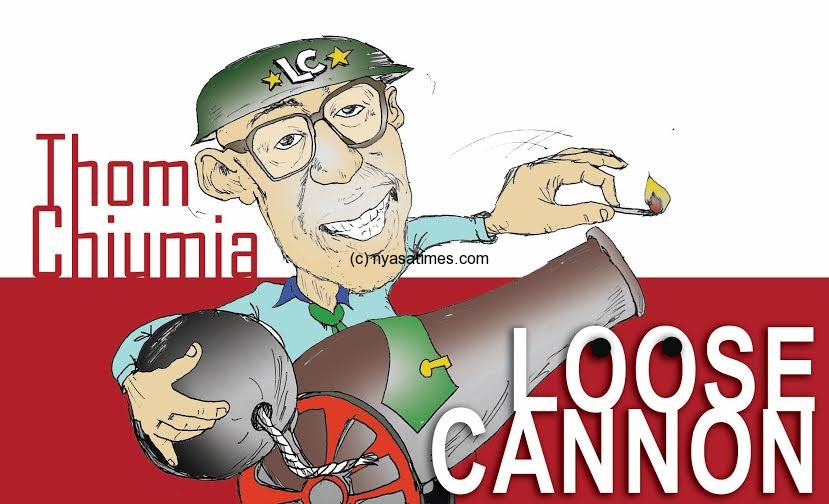 And then came Saturday, when I was stunned to learn that the presidency and state residences  has had their 2014/15 budget allocations  increased, with salaries of State House staff nearly doubling.
Yes, only months after President Peter Mutharika insisted on salary harmonisation for civil servants, his government through the national budget has decided that salaries for his political appointees in government will double in the next financial year.
In real cash terms, the total budget for salaries have gone up from K796 million to K1.45 billion. Meanwhile other government officials – civil servants and security personnel – are being told they must endure effective pay cuts.
Whatever happened to "we  are all in this together"  touted by the government? What ever happened to leading from the front and by example? Search me!
But above everything, the most nefarious hypocrisy is the decision to chop up budgets that have anything to do with holding the government to account. Again, this in spite of a promise to properly fund transparency and accountability bodies that ensure democratic values are upheld.
According to a Malawi News report, the Office of the Ombudsman, which is perpetually underfunded while it is supposed to pursue justice on behalf of millions of poor Malawians, is one of the worst sufferers in the 2015/16 budget. It has been allocated a paltry K270 million, a decline from an already insufficient K342 million allocated in the 2014/15 budget.
The Office of the Ombudsman is constitutionally mandated – as a public protector – to investigate any and all cases where a person may have suffered injustice and "it does not appear that there is any remedy reasonably available by way of proceedings in a court or by way of appeal from a court or where there is no other practicable remedy."
This decision is all the more striking given that our Mutharika is supposedly one of the finest legal minds our country has ever produced.
The judiciary has also suffered cuts. In fact, judicial staff are so disappointed they have downed tools on multiple occasion. Apparently, justice can be delayed, rights trampled, and democracy stifled under the auspices of austerity, but the cronies of Mutharika can see their pay packets double – all at the expense of the public purse as part of the same austere budget.
Additionally, there have been cuts to Local Government and Rural Development, Land and Housing, Youth Development and Sports, Agriculture, Irrigation and Water Development, Financial Intelligence Unit, Registrar General, Transport and Public Works, Human Rights Commission and the Anti- Corruption Bureau.
On May 20 2014, Malawians went to the polls and "elected" a party that promised they had learnt from their damning legacy on democracy. However, what this budget has showed us that old habits do indeed die hard. Perhaps it is time the Democratic Progressive Party called themselves what they really are: Undemocratic and Unprogressive.
"Men make history and not the other way around. In periods where there is no leadership, society stands still. Progress occurs when courageous, skillful leaders seize the opportunity to change things for the better. "–Harry S Truman
Feedback: [email protected] ; Twitter @thomchiumia ; Facebook – Thom Twee
Follow and Subscribe Nyasa TV :