No violence in democratic Malawi, a stitch in time saves nine
As a nation, we are sitting on a time bomb. The reported pockets of political violence in Nsanje Lalanje constituency, where there are parliamentary by-elections on October 17, 2017 must be a sense of great worry to all peace-loving Malawians, particularly as we approach the general elections in 2019. The clock is ticking away, very fast, and, as a people, we need to make the most desirable decision, which is to co-exist in political diversity, before such acts of violence degenerate into a fierce civil strife.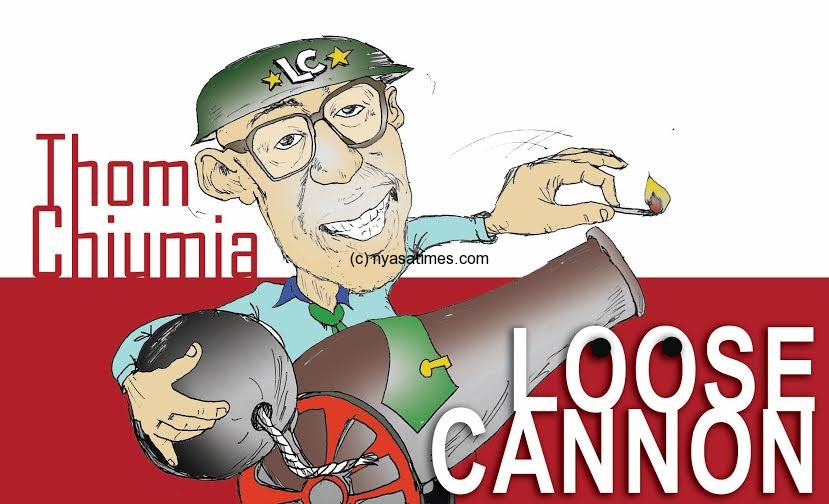 There are many case studies in Africa where it started as small as we are doing but political violence ended up in catastrophes never seen before in the history of African independence. Burundi, Rwanda, the Democratic Republic of Congo (DRC), Liberia, Sierra Leone, Somalia and Central African Republic (CAR), among others, are some cases in point. Millions of people there have been killed, injured, displaced, raped in civil strife merely because people held opposing political views or for belonging to either a 'wrong' tribal grouping or religion. We must learn from such worst case scenarios.
Indeed, apart from the Nsanje incidents, dangerous acts of violence also reared their ugly face in Bolero, Rumphi, during the annual Tumbuka's Gonapamuhanya ceremony at the weekend where at least one life was lost and many people suffered various degrees of injuries. From the ensuing finger-pointing as regards who was behind the violence in Rumphi, between the opposition Malawi Congress Party (MCP) and the ruling Democratic Progressive Party (DPP), it is clear that the violence in Rumphi was politically-motivated.
Minister of Home Affair and Internal Security, Grace Chiumia did the noble thing of apologizing right at the Gonapamhanya event. And as Transformation Alliance pointed out that knowing the caliber of the minister who defends when she feels like defending, even if it means responding to a prayer, an apology to come out of her lips, she admitted the wrong doing of the ruling DPP youth militia  known as Cadets.  With Chiumia's admission, it is indeed appropriate to go by the minister's version and ignore the statement from DPP  spokesperson who was not at the event and looks full of propaganda in an effort to defend what Chiumia in her full wisdom on the ground, found indefensible.
Both the DPP and MCP must never think that they can achieve electoral aims now or in 2019 through fists and organized violence against each other. That's being damn wrong because neither of them will sit back and watch but retaliate and resort to illegitimate means to settle political scores. When violence gets into politics, it is extremely difficult to get it out and there are untold social and economic repercussions that may come with political violence.
According to social scientists, what happens at the individual and household level can affect what happens at the macro level. For example, political violence affects an individual's income, health, and education attainment, but these individual consequences combined can badly effect national economic growth. In other words, the macro and micro consequences of political violence do not occur in a vacuum.
As a people, we must be weary of political violence and its negative bearing on our livelihood. As a nation renowned for peace and unity for decades, we must do our politics in a democratic and civilized manner. It is never acceptable to start attacking other people who belong to a different political party other than our own when we think our popularity is waning. There are other better ways of improving political party's approval ratings among the people other than forcing people into acquiescence.
This is the reason why organized political parties all over the world have various personnel to deal with image building, damage control, membership mobilization, fundraising, research, legal matters, logistics, intra-party and inter-party relations, among others. A political party worthy its salt must not have personnel that specializes in perpetration of political violence against political enemies but instead deliberately engage the populace with clear policy agenda. A party must not be famous for beating up political opponents and smashing people's vehicles in a multiparty and democratic dispensation.
Indeed, looking at the level of criticism and counter-criticism by politicians and civilians on the social media and elsewhere as to who is behind the Gonapamuhanya violence, it is loudly evident that Malawians are horrified by the Rumphi violence.
What is the most scary and unfortunate part is that the country is currently grappling with many social and economic challenges, which need everyone's full attention to deal with and yet we want to allow political violence to distract us from the 'urgent' matters.
The endless power outages and similar other social and economic challenges must be preoccupying our minds and not scheming to cause bodily harm on a fellow Malawian just because you do not agree on political ideology.
Finally, accusations and counter-accusations will not solve acts of political violence as witnessed in Rumphi. Politicians must explore genuine ways to end the growing acrimony to avert national tragedy. President Professor Arthur Mutharika must seriously engage leaders of opposition parties to map out a road-map for peace and unity as we approach elections time.
The Head of State must convene a national dialogue conference, as a matter of urgency, where international mediation experts would engage leaders of all political parties in Malawi, civil society and religious leaders, media, police, and all stakeholders on political conflict management and resolution. We are not coming from a war situation, but they say prevention is better than cure. —  Follow @thomchiumia
"Intimidation, harassment and violence have no place in a democracy."- Mo Ibrahim
Follow and Subscribe Nyasa TV :