Nyamilandu and FAM 'harvest time' gone wrong: Decision for Malawi to withdraw from AFCON  unacceptable, let them resign
Over the past few days, I have followed with keen interest reaction in newspapers, on radio, television and social media by soccer pundits and ordinary Malawians to McMillan Walter Nyamilandu-Manda and his Football Association of Malawi (Fam) boys' decision to withdraw the Malawi national football team from all upcoming international competitions. The common denominator in all the reactions and comments is that Malawians are not satisfied with the reasons for the withdrawal.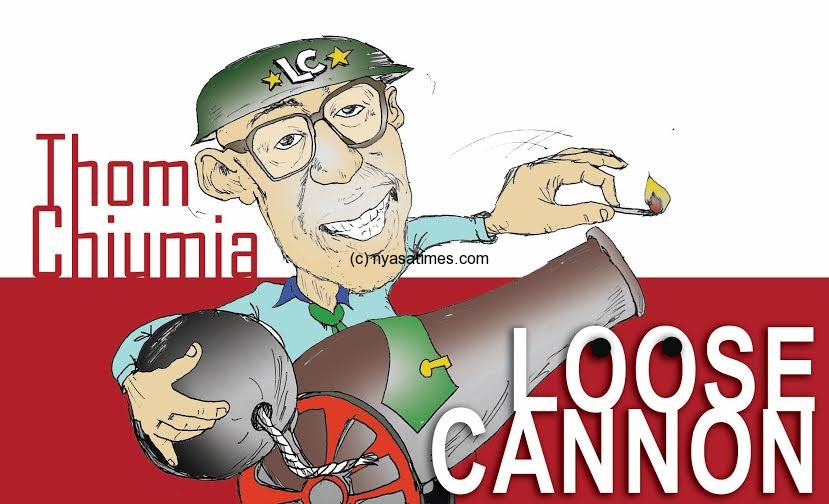 One major reason for the withdrawal as communicated by Fam is lack of adequate funds to run preparations and other important activities ahead of the competitions, most notably the CHAN tournament, the continental football competition where participating national teams only engage locally based players as opposed to Afcon where players plying their trade outside their native countries and the continent are invited to participate.
I think it is not too late to add my voice. I agree with many Malawians that Walter Nyamilandu, the president of Fam, his executive committee and Fam management have no business holding their respective positions if they have no clue where money for the Flames to participate in international competition shall come from.
I dare say that the decision to withdraw from international competitions is simply unacceptable. Without beating about the bush, other than announcing withdrawal of the Flames based on lack of funds, Walter Nyamilandu and the entire Fam executive and management should be announcing their resignation for failure to raise funds for the team.
They should resign for obvious poor management and failure to competently run football affairs in Malawi. Many will agree that based on this decision alone and the state of football infrastructure in Malawi, Walter Nyamilandu's election campaign vision is in tatters.
I dare ask that if there is no money to facilitate the Flames' participation in international competition, did Walter Nyamilandu and Fam consult the football fraternity in Malawi for a rescue package? Did this gang of pretentious football administrators sound any SOS apart from relying on Treasury alone? Did they ask some of us to help as are able to give a push or help find sponsors?
It is important to inform Fam now that there was no need to pull out of international competitions because there is money out there. There is money stashed in suitcases in people's bedrooms, including Fam executive members' bedrooms. Our football administrators need to be creative to tap into many sources of funds instead doing absolutely nothing except for stealing gate collections. Malawi should reverse its withdrawal and instead I urge all soccer fanatics in Malawi to help clean out Fam leadership so that we can have fresh ideas to push us ahead.
Indeed, instead of keeping a bunch of self-enriching Fam executives, we need visionary football administrators who must devise workable and dependable business strategies that must attract potential sponsors. We need a national football team that will fly our national flag high the same way Malawi Queens do in Europe and on the continent.
For too long, Fam has failed, miserably, to follow the basic principles of running football in Malawi as business. Fam has miserably failed to negotiate the acquisition of television rights by high-profile networks, including Supersport, when almost all our neighbours' national leagues games are beamed live on the Supersport, earning national FAs substantial amount of money to run various affairs of football administration.
Fam has failed to introduce a standard player contract form to guarantee players a certain wage and other packages. Many players in have ended up being destitute all because of lack of laid down conditions of service emanating from visionless Fam leadership.
Anyone who follows football closely knows that change is inevitable when things are not working. Football is about results and when administrators fail to achieve results through sustainable and successful running of football affairs, they ought to relinquish their positions and pave way to new ideas. All things come to an end.
A great football administrator is one who is evolving with the times. Today's football is not the same as that of 20 years ago. Successful administrators must always be in tune with new trends within their sport.
The time is now that we ought to completely alter the complexion of our football in Malawi. We can only achieve that with new people, with new ideas, in place.
Malawians have been starved of quality local football league for too long. We can't accept to be denied international football participation on of that. There must always be a way to participate in Afcon, CHAN, World Cup and other international competitions. It does not only raise our national flag higher but it is also a source of national pride. Come on Fam!
"Resignation is the courage of Christian sorrow."- Alexandre Vinet
Follow and Subscribe Nyasa TV :