Petitioners have 'weak' impeachment case against Malawi President Mutharika: Motion must fall
They say destruction is much easier than construction. Some Mzuzu City constituents have reportedly petitioned their MP, Leonard Njikho, to move a motion in Parliament to impeach Professor Arthur Peter Mutharika. The people of this country, I am sure, deserve better than this talk of impeachment. It is as retrogressive as it does not make any sense, especially looking at the supposed grounds of impeachment. This impeachment petition is destructive and not nation-building.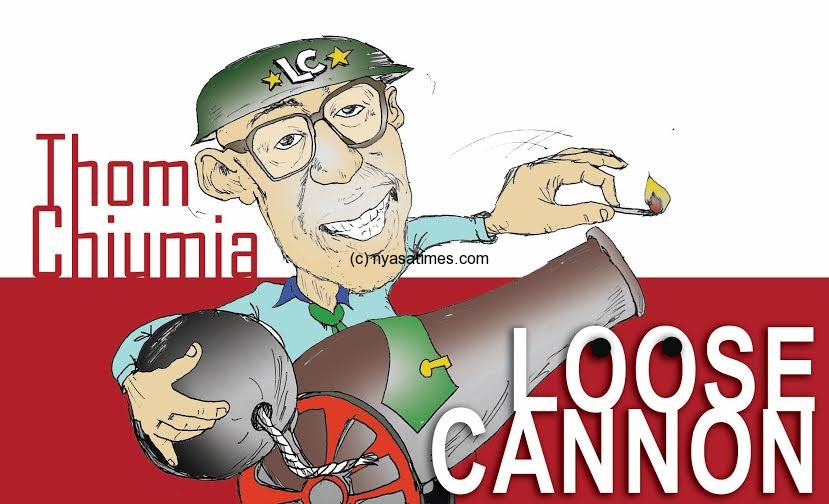 The petition is purportedly signed by 36,500 others, cites as grounds for impeachment contempt of court by the President when he continued delegating former minister of Agriculture, George Chaponda, for ministerial duties despite a court order stopping Chaponda from performing official duties, criminal negligence, illegal moratorium on homosexual laws and illegal arrest of Malawi Congress Party (MCP) MPs Jessie Kabwila and Peter Chakwantha over an alleged "treasonous and seditious" WhatsApp conversation.
This petition simply appears vindictive against the President of the Republic because one doesn't see why the arrest of the MCP gurus becomes an impeachable offence. The issue of Dr. George Chaponda could not be an impeachable offence now considering that the Supreme Court of Appeal re-instated Dr. Chaponda as Minister. But in any case, President Mutharika last week sacked Dr. Chaponda over corruption allegations. What else would one be looking for?
The petition is highly suspicious and one cannot rule out a hand of an invisible politician in all this. Our opposition party leaders must respect the fact that in a democracy, we get power from public support. There is no other way around it. Indeed, there are no shortcuts to Kamuzu Palace. In Malawi, we hold periodic elections where a President is elected. We cannot decide to depose a Head of State willy-nilly in the absence concrete evidence of wrongdoing.
We have tried it before with Presidents Bakili Muluzi and the late Bingu wa Mutharika. Efforts to remove these leaders through impeachment motions failed miserably and the nation lost valuable time and resources in the process.
Section 86 (1) and (2) of the Republican Constitution provides that the President or First Vice-President shall be removed from office where the President or First Vice-President, as the case may be, has been indicted and convicted by impeachment. The procedure for impeachment shall be as laid down by the Standing Orders of Parliament, provided that they are in full accord with the principles of natural justice and that –
(a) indictment and conviction by impeachment shall only be on the grounds of serious violation of the Constitution or serious breach of the written laws of the Republic that either occurred or came to light during the term of office of the President or the First Vice-President;
(b) indictment on impeachment shall require the affirmative vote of two-thirds of the members of the National Assembly in a committee of the whole house;
(c) conviction on impeachment shall require the affirmative vote of two-thirds of the members of both Chambers;
(d) conviction in cases of impeachment shall cause the removal, and disqualification from future office, of the office holder; and
(e) conviction by way of impeachment shall not act as a bar to legal proceedings.
From the foregoing, it is crystal clear that impeachment of the President is a strenuous process, which would in the end just waste of meager resources and time. Calls for impeachment today are an obstacle to social and economic progress because instead looking for ways to deal with the current social and economic challenges, we want to discuss impeachment of the President. Indeed, we cannot afford to have our priorities upside down.
Impeachment is not a criminal trial, but a political trial.
Some of us do not wholly agree with some of President Mutharika's policies, but instead of talking about impeachment, let us have a legitimate debate on the various challenges that we face as a nation and propose possible solutions. Instead of threatening the President with impeachment, let us talk about the policies we disagree with and suggest the best way to improve them. We need progressive politics in Malawi instead of pursuing politics of hate and envy.
The President has been a target of strong criticism for his alleged inaction against alleged corruption suspects. But the same President has just sacked his minister for agriculture Dr. George Chaponda. As I argued in my previous slot, Malawians must give credit to President Mutharika for demonstrating steadfast leadership in dealing with corruption. It could be the beginning of better things to come.
"Impeachment is not a remedy for private wrongs; it's a method of removing someone whose continued presence in office would cause grave danger to the nation."- Charles Ruff
Follow and Subscribe Nyasa TV :