The problem with Malawi's Mutharika national address
It was Monday evening. The desire to go to bed early was extremely strong. The date was November 21, 2016, a time when the pockets are usually empty and therefore, you can hardly go out to catch a cold one. So, when State House announced that President Prof Peter Mutharika would be addressing the nation on "issues of national importance", many of us felt a strong urge to stay put at home and listen to our Head of State in case he had some pleasant surprise for the anxious nation.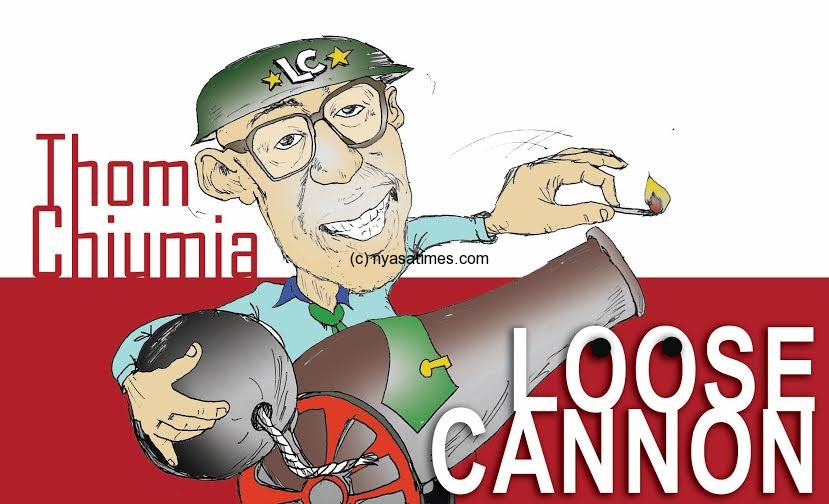 Mutharika addressed the nation. In preamble, he admitted that our country has, over the past few years, experienced some challenges that have negatively affected the lives of our people, particularly the poor.
He proceeded "to address the current status of our country" and focused on the state of the economy, food situation, energy and water, among others.
It is an open secret that Malawi is going through one of the worst economic patches in the history of our independence. We are trapped in a deepening political, economic and social crisis. Almost everything has ground to a halt, including the education system where public universities are closing down at an alarming speed.
President Mutharika and his DPP administration are presiding over one of the poorest economies in the world. This state of affairs, therefore, calls for visionary leadership, which is very clear about how it plans to go about saving the people from social and economic malady.
But if what we heard from the President on Monday night is anything to go by, then we have a very long way to go before we reach that 'promised land'.
It was the same old song that "things will get better" when in fact our situation continues to be a true depiction of 'Alice in Wonderland'.
President Mutharika's address exposed the administration's cluelessness. Instead of concentration on the steps to deal with the worsening situation, he once again failed to resist the temptation to tell us that the challenge that his government faces today are as a result of 'cashgate',  'found almost bankrupt government', donor withdrawal and previous regimes.
Three years down the line, it is unthinkable that the President and his administration would continue to blame cashgate or previous administrations for their own failures instead of simply moving on.
He should be aware by now that the previous governments are not the reason why his government gives crucial public positions on the basis of tribe. Previous regimes are not responsible for his unquenchable thirst for blatant opulence, characterized by acquisition of state-of-the-art cars, when university students can't receive their upkeep and book allowance on time.
President Mutharika must not blame his predecessors and cashgate when it is him and the DPP who sanction larger-than-life entourages to travel to New York every year purportedly to attend the UN General Assembly when millions of Malawians do not know where their next meal shall come from.
Indeed, the Head of State cannot blame others for the poverty Malawians are experiencing when he has the cheek to travel around the globe on chartered luxurious private jets using taxpayers' money.
The President and his administration cannot afford to pay some US-based PR firm millions of Kwacha to sugarcoat on the international scene an underperforming regime when thousands of babies continue to die from malnutrition and pregnant women die in hospital because there is no power to run the operating theatre.
The never-ending power outages and water disruptions are not the fault of previous governments, Mr. President.
President Mutharika must know that he cannot afford to invite DPP cohorts to Sanjika Palace to wine and dine when the rest of the country is erupting in poverty.
The President failed to articulate a clear plan of action to bring back reliable power and water in Malawi except for highlighting the same interventions we have heard about for many, many years.
He failed, miserably,to convince us about his personal commitment to fighting corruption and creating an enabling environment for political co-existence by instead of using that fight to victimize perceived political enemies.
Mutharika failed to give a comprehensive update on the investigations into the brutal murder of Anti-Corruption Bureau (ACB) high-ranking officer, Issa Njauju, and if he had now seen some sense in pursuing the seven 'rotten' ministers mentioned in the K577 billion fraud investigation report, especially when he declared in his address that the "fight against corruption and theft of public funds, there are no sacred cows". Surely, he must be seen to match his words with action.
Our president miserably failed to tackle the key issues, which Malawians need addressed NOW such as university fees impasse, abuse of funds in statutory corruptions, freedom of the media and general suppression of political dissent, among others.
On Monday night, Malawians expected their President to exhibit genuine determination to disentangle Malawi from the scourge of poverty. Mr. President we are yearning for a country where we enjoy, unconditionally, high quality livelihood, peace, stability, unity,rule of law, good governance and well educatedsociety.
Your Excellency, as a matter of urgency, Malawians want a competitive economy capable of producing sustainable growth and shared benefits.
We have so much to thank God for! But surely, we shall hesitate to thank our Lord for President Mutharika and the DPP. The President's address failed to provide realistic solutions to the sickening problems in the country.
"One of the key problems today is that politics is such a disgrace, good people don't go into government."- Donald Trump
Follow and Subscribe Nyasa TV :