Purge all 'crooks' out  in construction: Role of road transport in Malawi's economic development appreciated
A very and strong positive correlation exists between nations' economic development and the quality of their transport infrastructure.  Experts agree that effective and efficient transportation provide social and economic returns because access to markets, employment and Foreign Direct Investment (FDI) are easily achievable. Citizens who are deprived of transportation infrastructure miss out on many crucial economic opportunities.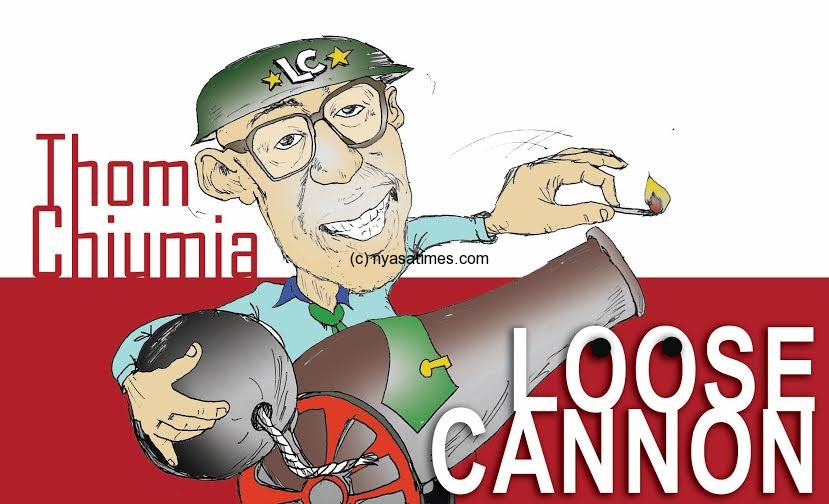 Indeed, while he presented the State of the Nation Address (SONA) to Parliament on May 5, 2017,  President Professor Arthur Peter Mutharika alluded to the fact that "a good transportation system is a fundamental prerequisite to any country's economic growth and human development."
It was based on this realization, he said, that the DPP government under his stewardship crafted and launched the National Transport Policy in April, 2015, which is aimed at reducing transportation costs in Malawi.
The policy also aimed at introducing remedial measures to increase the amount of resources available for road maintenance. Among other things, the policy prescribed the restructuring of the fuel levy to a percentage of pump prices, which led to a 60 percent increase in the resources available for road maintenance programs.
The President reaffirmed DPP government's commitment at continuing the revamping and improving of the road network in Malawi in that SONA, a commitment that was also echoed by Finance Minister, Goodall Gondwe when he delivered the 2017/2018 budget statement to the august House on Friday, May 19, 2017.
Among some of the roads that will benefit from this focus are the Nsanje-Marka Road; Rumphi; Nyika-Chitipa Road; the Jenda-Edingeni Road and the Zomba-Jali road. In fact the road sector alone has been allocated a whooping K69.9 confirming government's resolve in developing the road network in Malawi. Government has also gone into overdrive to reduce traffic congestion in the cities of Lilongwe, Blantyre and Mzuzu by, among other things, rehabilitating and 'dualizing' some of the roads.
We have indeed seen some roads that were hitherto a subject of wagging tongues owing to their 'bad state' such as the Chimwankhunda-Chilobwe road in Blantyre being completely rehabilitated. The assurance from President Mutharika and Goodall Gondwe that government will be relentless, and that it intends to continue on this path should therefore be very good news to all well-meaning Malawians.
A good road network is surely a 'must have' for any government that is committed to uplifting the social and economic status of its citizens. A good road network is the oil that powers the engines of economic growth in any progressive economy, and without which nothing moves.
In fact, Malawi, being an agro-based economy, needs a good road network more than anything else to support the logistics of moving agricultural produce from production areas to markets, just as an example.
However, in times like this, when government is firm on its resolve to develop the country variously and in different economic sectors, there always emerge miscreants often bent at throwing spanners in the works such development. We urge government to stand watch to ensure that does not happen.
Reports that some contractors that were engaged to rehabilitate some roads in the cities are deliberately flouting construction standards, and that they are engaged in poor workmanship in order to maximize their profit margins should not be taken lightly. They must be investigated to their logical conclusion because there cannot be smoke without fire.
In Malawi, the construction sector has for some time now been fraught with high grade cheating involving shoddy workmanship. We are not surprised that this 'cheating' has spread into the noble drive to construct and rehabilitate city roads.
This is a very sad development, and I don't understand why some of my compatriots, after being given such an economic opportunity, would also want to short-change fellow Malawians by giving them a raw deal. This is the very unfortunate conduct that breeds 'cashgate'.
With all humility, I urge His Excellency President Mutharika and his DPP government to be uncompromising by purging out all contractors that are lowering road standards in this country by deliberately flouting procedures. They must be arrested if found because they are giving government a bad name.
The DPP government must also put in place a comprehensive and stringent monitoring system of standards to ensure that contractors and all stakeholders in this drive are faithful to set standards. Any government or local council official found to be complicit in 'cheating' of any kind or any road construction malfeasance must be disciplined and purged out of the public sector.
Indeed, hats off to Local Government Minister and Rural Development Minister, Kondwani Nankhumwa and his ministry officials for sending on a three-month forced leave Lilongwe City Council Chief Executive Officer, Moza Zeleza for allegedly looking the other way when contractors put up some substandard roads in the Capital City. The Area 24 and Area 23 roads are a case in point.
I actually cringed when I heard reports that the Minister had actually backed some contractors who were accused of shoddy workmanship on some roads in Mzuzu. I am glad to learn that the Minister was misquoted.  His tough stance should be replicated in all Local Government units and councils around the country. It is the way to go and a warning signal to all public officers who are used to taking a laissez-faire approach to government business. It must be a new beginning
"We are in Johannesburg. This is Johannesburg. It is not some national road in Malawi. No." – President Jacob Zuma  suggesting that Malawi was backward, when discussing South Africa's road infrastructure.
Follow and Subscribe Nyasa TV :