Rise up Malawians, rise up
A special day is coming in the life of the Malawian common man. On that day, the common man will realize that, we, the people have for far too long been given a raw deal. We have been betrayed by the very individuals we put in public offices on trust to run the affairs of the state, regime after regime. Common man will indeed realize that electing leaders along party, regional or ethnic lines other than capacity and ideology, has brought nothing but division,suffering, ethnic polarization and his own marginalization. A way of life that has for far too long benefited a handful individuals masquerading as surgeons trying to save our ailing nation from its terminal diagnosis when essentially they are merely a bunch of con artists and quintessence of evil.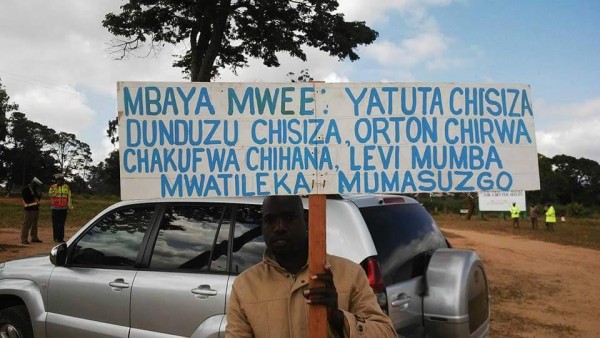 That is going to be the day when the common man will truly realize that democracy is a government of the people, by the people and for the people,and that what is being practiced right now in Malawi is enormously short of a bargain he settled for in 1994. Insidiously over the years,common man's choice of governance has been stripped, raped and left diseased. Political parties have metamorphosed into incubators of thieves insatiably waiting for their turn to plunder. That day the common man will realize that elected officials are merely servants and that he is the bwana(boss).
This epiphany will precipitate demand for transformative leadership, change of policy, transparency and accountability in every aspect of government business. That will be the day elected officials will think the people thronging the streets are a mere mob or oppositions orchestration to usurp power through massive grassroots mobilization. No, not at all, what you will call a mob on that day will be mothers, fathers, sisters, brothers, nieces, nephews, uncles, aunts, cousins,and children of the common man. On this day no amount of systemic propaganda,demagoguery and bribery will be enough to tranquilize the common man's frustration, anger, and fury, as had been the case in the past.
That will indeed be the day elected officials will see plebeians directing picks and pitch-folks on the self-acclaimed VIPs and self-crowned untouchables, their cronies and minions instead of on each other as had been the case in the past. That day the common man will bring enlightenment  to a country that has deliberately been divided for over 50 years  by a few crooked and fraudulent politicians for nothing but milking an already lean cow to death with no sense of remorse, not even thinking of our children and their children's children provided it suits their self-enrichment agenda.
That day the academia, intelligentsia, and renowned scholars will watch in disbelief at the guts of the common man from the shanty towns, filthiest and remotest of places across the nation rising up against injustice, abuse of public resources and impunity displayed by the very individuals he entrusted with duties and responsibilities through the ballot box to run affairs of the state for all Malawian people, regardless of their differences in religion, regional boundaries, ethnicity and party affiliation. It will be a day of reckoning and restitution, for the common man will become conscious of the fact that it is him who has the power to govern, it is him who has the power to steer his beloved country to economic growth, development and prosperity and not what he has been made to believe over the years. As for you people in power, pray you are not on opiates, narcotics, alcohol or any kind of intoxicant when that day unfolds before your very myopic eyes.God bless Mother Malawi.
Follow and Subscribe Nyasa TV :