Staring catastrophe in the face: Malawi needs fail-safe measures
For some of us, travelling across Malawi is often associated with beautiful memories of undulating hills as far as the eye can see. The rivers, valleys and the green vegetation have always conspired to give the countryside some magical and breathtaking scenery of natural beauty.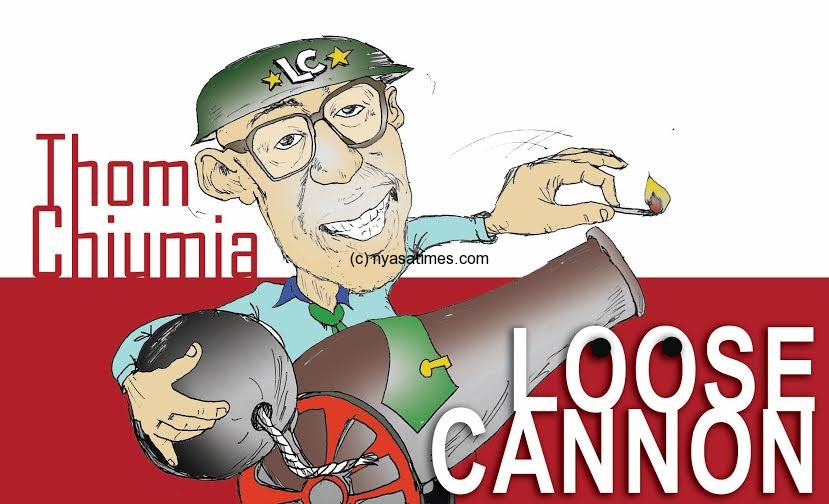 This is the combination that might obviously have tempted others to call Malawi the 'Warm Heart of Africa'. The 'warmth' seems to have now disappeared. The beautiful green countryside has been replaced by wilting vegetation and dangerously drying crops.
Except for a few districts in the central and northern regions, many parts of the country, especially in the south, have not received any rains this year. People planted their crops with what appeared to be the 'first rains'. It is almost over two weeks now after the 'first rains' and there are no follow-up drops coming.
All the crops are drying out. It is even doubtful if the crops will resurrect even if it would rain the whole of this week. Maize fields can now be mistaken for a vast farm of onions. If the situation persists, it means the possibility of Malawians facing another year of hunger is very likely and real.
Weather experts have said the southern part of Africa might be experiencing the El Nino phenomenon as a result of climate change. Later day prophets have warned that the southern part of Africa, where Malawi is located, will face drought as a result of some transgressions the citizens have committed against God, the creator. They have urged for a serious prayer and repentance.
Whatever our motivations or convictions, it seems the moral of the situation or centre of confluence of what is currently happening is that we have a serious problem on our lap; and we cannot afford to romanticize this problem.
This dry spell in Malawi could therefore mean a catastrophic double-whammy of biblical proportion if tangible measures would not be put in place to mitigate the situation.
The question is: How prepared are we? It is not enough to congregate for a united prayer, praying for rains. What if God can choose to waive that request? After all, He gave us a whole fresh water lake replete with rivers and valleys suitable for irrigation. We choose to do nothing about it.
Utterances from the Minister of Agriculture, Allan Chiyembekeza that "we have put measures in place to deal with the situation" are also not good enough. After all, he has said the same thing about Farm Input Subsidy or FISP countless times but the shambolic manner in which he has managed this year's FISIP leaves us with no inspiration.
Malawi obviously needs fail-safe measures in the face of these tell-tale signs of a disaster. It calls for meticulous planning and networking to pull together all stakeholders for a common purpose. It is disheartening, however, to notice that we continue to be a people living in utter denial and proceeding on a 'business as usual' path.
Catholic Bishops have set a very good precedent in rejecting the 50,000 Kwacha blue envelop freebies handed to them at State House. Their advice (for government to channel that money for the purchase of hospital meals) sets a moral motion for government to step up to the plate and do likewise.
For example, the K65 million that has been senselessly blown on a motor home for our dear President should have been re-directed for the cause as pronounced by the good Bishops. It makes more sense that way Mr. President.
Surely, there should have been other alternatives, and the President does not travel that much to blow such kind of money. How many hospitals would have benefited with three meals a day for a good period with that K65 million?
A woman died at Mponela because the ambulance that was supposed to take her to the hospital had no fuel. Yet we continue to think the President is the most important person than all of us, and that he deserves all the luxury even if the rest of the country is erupting in impoverishment.
If we are to successfully plan and prepare for the impeding food disaster, this is exactly the type of mentality to leave behind. The President should show leadership by being at the receiving end of some of the austerity measures that he is actually preaching. That is the theory of equilibrium, and we are not asking him to be a pauper. After all, he told the nation he was already rich before he became Malawi leader.
This is only a time of sacrifices and getting our priorities right. Having national prayers is perfectly okay. Faith is bedrock of hope, which is important as it brings about the balance that our societies need at this moment. But we also cannot be a nation that is always steeped in abstract mythology. We need a competent consultative assembly comprising various stakeholders, to help dialogue for solutions on how we can deal with the impending hunger.
Our relief efforts during the flooding disaster last year faced teething logistical problems. Many times, victims went to bed without eating even when food was available in warehouses. Some items and money were diverted for the benefit of some government selfish fat cats.
We need some comprehensive scenario planning this time to ensure these challenges are eradicated or kept to a bare minimum. Sometimes, leadership is about seeing what others don't see. Is there anything that you, Mr. President, see that some of us can't see? We have a disaster coming.
"I do not know anyone who has got to the top without hard work. That is the recipe. It will not always get you to the top, but should get you pretty near." –Margaret Thatcher
Follow and Subscribe Nyasa TV :