Time to address human wrongs in Malawi
This week has been about human rights, commemorating international day of human rights on December 10; 16 days of activism against gender-based violence and anti-corruption day. My focus will be about human rights.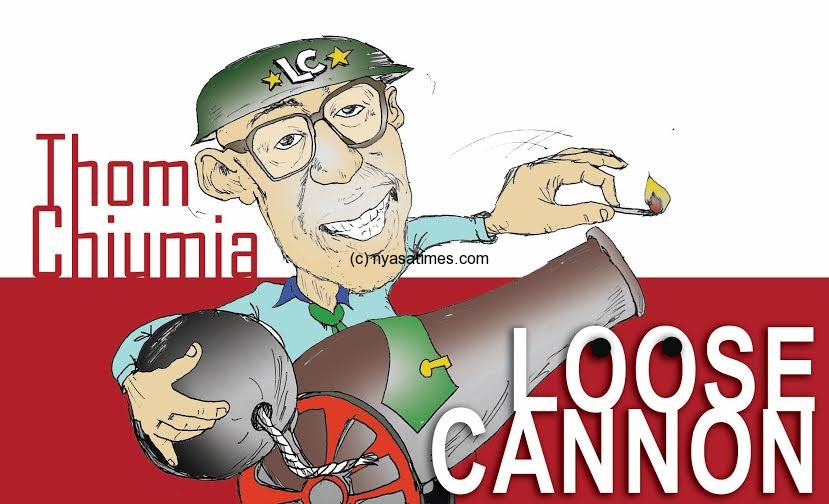 Human rights include the right for private life and liberty, freedom of opinion and expression, the right to work and education, among and many others. All deserve these rights without discrimination.
On December 7, 2015 Malawi Police at Kanengo station in the capital Lilongwe arrested two men 19-old Cuthbert Kulemera and 33-year-old Kelvin Gonani on suspicion that they were engaging in homosexual acts in their house at Area 25 township.
This is a worrying development that Malawians should be getting surveillance in their private homes on their sexual activities and identity.
As the point has been made before, the constitution of Malawi is clear: all citizens of Malawi are entitled to equality. The fact that laws – in particular ones which are a legacy of colonialism – can arbitrarily marginalise one group from enjoying privileges that the majority of Malawians enjoy is a violation of our Republic's constitution.
The police, court and indeed all of government ought be aware that by enforcing these archaic laws, is a violation of the constitution. This plainly is improper in a democratic society.
Yes, homosexuality is a criminal offence under the laws of Malawi and those found guilty of practicing it are reliable to stay in jail for 14 years with hard labour.
However, there has been a chorus of calls to decriminalise same-sex liaisons and there is no denying the fact that in Malawi the Lesbian, Gay, Bisexual, and Transgender (LGBT) community is growing though underground.
Government even applied for funding from the Global Fund on HIV/Aids treatment for LGBT because the State recognises this community does exist.
To sympathise with the government, this issue is very politically contentious. As seen with the previous Joyce Banda administration, repealing these laws through Parliament is not as easy as a simple public statement.
However, this isn't a dead end. Fortunately, the constitution provides avenues to prevent such cases of political majorities abusing minority groups: the constitutional court system. Through this avenue, rights groups could and should seek judicial remedy, asking the Supreme Court to rightly declare Section 156 which prohibits homosexuality incompatible with the Equality provision in the constitution's Bill of Rights.
Additionally, there still remains a role political leadership has to play. Government, in particular the President, should show courage of conviction advocating for change. President Peter Mutharika swore to God, that he will "protect and defend the constitution" when he took the oath of office. It is an abrogation of that duty for him to now pick and choose which parts of that constitution he wishes to enforce. Protect the LGBT as well, as a leader of minority and the majority.
Malawi has ratified all the key UN human rights treaties and the country's constitution has a right to a private life, to equality, to dignity. And so basically to criminalise homosexuality is a violation.
Access to information
There have also been calls for openness by government. The bedrock of that openness would be to table Access to Information Bill and pass it into a law.
The importance of freedom of information legislation cannot be overstated: without it Malawi lacks an implementation framework to ensure transparency and accountability.
Government says there had been some inconsistencies in the bill and want to address the legal pitfalls. I give them a benefit of a doubt. But the media, civil society and opposition should be alert and ensure that what will be presented for debate and passage is strong Access to Information legislation which contains provisions in accordance with international standards .
Access to Information is a fundamental requirement for a democratic, free and open society. It is one of the rights that underpin the values of good governance, integrity, transparency and accountability and therefore enables the electorate to objectively evaluate the performance of the government, and thus exercise their democratic rights from an informed view.
Malawi needs this law, now.
Gender-based-violence
This year's 16 Days of Activism Against Gender Violence with a theme – 'From Peace in the Home to Peace in the World' – has just ended.
The violence against women needs to be dealt with.
But men and boys should be engaged in facilitating pathways that lead to positive social changes.
Gender Based Violence, including domestic and sexual violence, human trafficking and harmful practices, such as forced child marriage and Female Genital Mutilation (FGM) is still endemic in Malawi, despite the existence of legislation, administrative directives, and awareness-raising efforts by a variety of organisations and the government.
We have to confront the cultural influences that reinforce the feeling that women are mere chattels, that they must be submissive, even in the face of abuse.
It is time for every man to start doing something to end the scourge of violence against women and girls in their homes and communities.
Let's come together to ensure that every home is safe and free of every form of violence as this is key to ensuring safe communities. Until all women and girls are safe at home, no one will be safe outside the home.
Njauju probe
Finally, I join the chorus of many human rights campaigners calling for speedy investigations into the murder of Mr Issa Njauju who until his death was graft-busting body's director of corporate affairs responsible for general administration, finance and human resource.
This case should reach its logical conclusion.
Njauju's death is widely connected to his work at the bureau although police say investigators are looking into several possible motives and are yet to narrow down on possible leads.
There's no excuse for sexual assault or domestic violence, there's no reason that young girls should suffer genital mutilation, there's no place in a civilized society for the early or forced marriage of children. These traditions may go back centuries; they have no place in the 21st century." –President Barack Obama
Follow and Subscribe Nyasa TV :