US welcomes Malawi probe on Ministry of Heath abuse of funds: Kumpalume issues stern warning
Unites States through its Ambassador to Malawi, Virginia Palmer has welcomed the suspension of 63 people at the Ministry of Health (MoH) on suspicion that they embezzled funds from the Centre for Disease Control (CDC).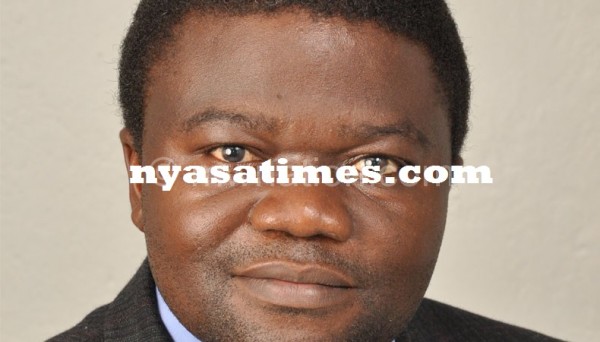 According to the ministry's Principal Secretary Macphail Magwira, the 63 people have been sent on forced leave to pave the way for further investigations into millions of kwacha which are believed to be misappropriated.
Commenting on the development, the American Ambassador said "we are hopeful that the audit will identify those responsible and that they will be held fully accountable for the misuse of funds intended to improve the health of Malawian citizens."
Palmer added: " The audit will also exonerate those Ministry of Health officials fulfilling their important, life-saving duties with the integrity and commitment which have been the hallmark of Malawi's public service."
The American Ambassador said she commend the Minister of Health, Peter Kumpalume, the Chief Secretary George Mkondiwa and Principal Secretary Macphail Magwira "fr taking this bold step to root out corruption in the civil service."
She stated: " It is this kind of accountability that will make Public Sector Reform real and Malawi strong and prosperous."

Jobs threatened
Meanwhile, Minister of Health Peter Kumpalume has warned the 63 civil servants sent on forced leave for abuse of allowances and fuel risk losing their jobs after a final audit report implicates them.
Kumpalume said this after the ministry sent the suspects, who include the director of human resources, the director of finance and chief accountant on forced leave on suspicion of abusing the allowance money and fuel meant for a project.
"They will be fired if they are implicated, that is what the law says," said Kumpalume who confirmed 63 are on forced leave including drivers.
The minister said the 63 took allowances for trips they never undertook and some people not entitled to the allowances were given, money which was for CDC project, an American funded disease control project.
He could however not say how much was signed off, saying officials from the National Audit office are investigating the matter and the money involved would be known after their report is out.
Follow and Subscribe Nyasa TV :