Of WhatsApp arrests and Malawi Veep's 'fake letter': Social media good for development too
Everyone should be in agreement that a police cell is not the beautiful place to spend a night in whatever the circumstances are. My thoughts are with Mrs. Cecelia Kumpukwe, sister to former President of the Republic of Malawi, Joyce Banda. She was arrested on Tuesday morning by police on unspecified charges. My thoughts are with Ms. Stella Asani too who was arrested by police in Malawi on Friday. She has been under police custody ever since.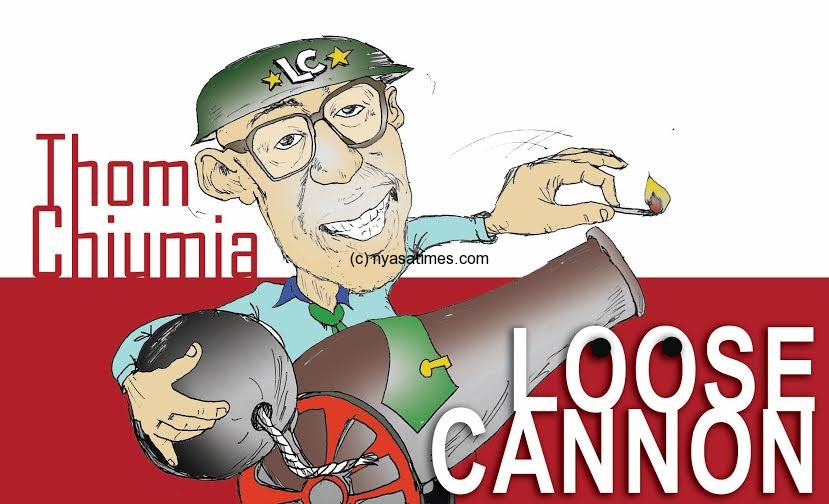 The police have been mean with information about these arrests. The rumour mill, however, has it that both women were arrested following a People's Party (PP) WhatsApp group discussion whose subject was a purported resignation letter by the Vice President of the Republic, Saulos Klaus Chilima.
From that leaked alleged WhatsApp group discussion, law-enforcing agencies have deduced forgery. Yes, the authorities suspect that the fake letter was created by members of that WhatsApp group and therefore they must face the wrath of the law. These arrests and possibly those that may come later come fast on the heels of a warning by President Peter Mutharika that his Democratic Progressive Party (DPP) government will not sit back and condone people that "abuse the social media".
It seems the police have moved quickly to implement the President's directive to deal sternly with suspected government critics and opposition leaders who use Facebook, WhatsApp, Twitter and other social media platforms to criticize his administration.
By the dictates of the Republican Constitution, the judiciary and police in Malawi must be independent of government or governing party interference. All cases that involve perceived government critics must be based on legal evidence, obligating the police to investigate and not mere presidential directive made on a political podium. It is obvious that in this scenario, government will be quick to dismiss any allegations of harassment and intimidation opposition politicians and critics but that the police were only enforcing the laws of the land.
While that may be the case, I implore on the police and all other law-enforcing agencies not to be quick to pick and detain government critics before thorough investigations are carried out because that conduct does not augur well with the rule of law and good governance.
A few months ago opposition Malawi Congress Party (MCP) leaders, including the vocal Salima legislator, Jessie Kabwila, were arrested on treason charges based on WhatsApp group discussion. The matter did not see the light of the day and the courts threw it out for lack of adequate evidence. It is feared the taxpayer may have to pay the discharged suspects a lot of money for unlawful arrest.
But whatever the merits or demerits of the current crackdown on government critics, the President is right to encourage Malawians to learn to use the social with responsibility instead of sowing discord and spreading false information on Facebook, WhatsApp, Twitter and other social media platforms.
It seems Malawians are increasingly stuck on using the social media for wrong reasons including promoting hate-speech, gossip and outright lies against perceived enemies in our own communities, church, school, workplace and virtually everywhere.
This conduct has had an extremely negative impact on social and economic progress of our communities and the nation as much of the time is eaten up mere gossip. Today, the Head of State, the Vice President, the Leader of Opposition, former Presidents, Ministers and such other important people in our society have become punching bags in the social media. They are subjects of perpetual denigration, which run counter to our core traditional values and customs. The end result is that victims of social media denigration campaign tend to expend most of their energies to attempt to clean up their image and character instead of concentrating on various national duties and responsibilities.
Most of the messages of Facebook, WhatsApp, Twitter and other social media platforms foster falsehoods made about government programmes and policies to the detriment of the common people of Malawi. So, instead of employing scare tactics and harassment and intimidation of social media activists and journalists by the state, the Ministry of Civic Education must carry out a massive civic education campaign to sensitize the people about the need to use the social media to advance social and economic development. It has worked in other countries and without any doubt, that can work in Malawi.
"How people treat you is their karma; how you react is yours."- Wayne Dyer

Feedback: [email protected]

Facebook & Instgram ID: Thom Twee
Follow and Subscribe Nyasa TV :