Whither the Zero-deficit Budget: DPP's diminishing options
Last week, Malawians woke up to the news that the local currency, the kwacha, has tumbled in value against major currencies such as the US dollar. When it is like this, academicians, economists and other commentators often rush with explanations, analyses and theories to make sense of the situation.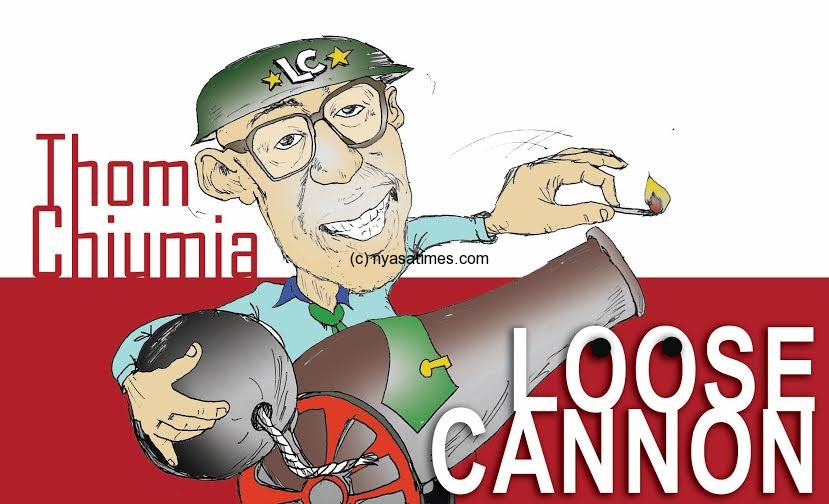 To an ordinary Malawian, however, this normally means there is most certainly going to be a general rise in the price of goods and services. It is bad news. It is bad news enough that the local currency has fallen in value; it is scary that it is losing value during the period when it ought to have been appreciating in value because of the forex wired in by tobacco.
It is therefore disturbing that the country is instead experiencing a reverse progress at a time when it should be otherwise.
For some time now, Goodall Gondwe and his compatriots in government have been the busiest. They have been going around, sometimes even losing their whims, trumpeting that what this country needs is a zero-deficit budget.
According to the Goodalls, this is because Malawi cannot go on relying on money from tax-payers in other countries as those countries are also facing their own problems. It is time, they say, this country starts standing on its own two feet (traditionally, 40% of Malawi's recurrent budget comes from donors).
Attaining a self-sustaining status is, however, not a one day process. It is a gradual and economic growth process that calls for the help of our bilateral and multilateral partners. It is not a quick-fix or default process that can be achieved overnight like Goodall and company currently are brainwashing Malawians into believing. We all know that our donors suspended budgetary support due to corruption, theft and serious mismanagement of public funds by government.
We all know that they (donors) are demanding accountability and discipline in the management of public funds. We know donors want the K92 billion 'cashgate' to be thoroughly investigated and all culprits arraigned and quickly brought to book. We know that donors are calling for the total overhaul of the government's accounting system, the Integrated Financial Management System (IFIMIS).
Government must implement these measures, or at least take concrete steps that would convince donors that it means business. Much as the zero-deficit budget is a good thing for the country, it must be implemented as a long-term plan, and not as a panic button like what is happening now.
We desperately need that 40% to balance our budgetary books, because arrogance will only hurt the common people. The DPP should be the first political party to know this. If pacifying the ego of donors is the best strategy under the circumstances, why should we wonder in the wilderness? No single corrupt soul must never be larger than the common good. Implementing these measures is not an impossible task to accomplish if only there is political will.
In fact, the political will Vice President Saulos Chilima has been talking about under the civil service reforms must start here. It is the best if not the only way to go towards removing the budgetary bottlenecks that are threatening to bring the whole government machinery to a halt.
The wild tax measures that government has recently thrown at the business sector and the common people are a sharp reminder that Goodall Gondwe and crew have lost their bearings and simply do not have a clue about what they must do to properly respond to the economic dynamics that have visited this country.
Instead of working to create an enabling environment for business to sprout, Goodall has turned government into a parasite that is now sucking the blood of the very private sector, which has always been touted as the engine for development and growth.
How does Goodall think businesses will grow when Malawi Revenue Authority (MRA) is now empowered to close businesses without a court order? How does he think Malawi can be an investment heaven when consumers will face the danger of arrest for not demanding a receipt? Who would invest in a place where internet charges are so exorbitant; where even SMSs are heavily taxed?
By squeezing out the private sector with punitive taxes and at the same time talking about courting investors to invest in Malawi, government is once again shooting itself in the foot. That is assuming it is left with any foot at all since it has been shooting at it for some time now.
It is like constantly saluting a person with a hats-off before giving him a kick to the balls. The trouble is President Peter Mutharika is not his own man and making decisions always appear to be a tough call for him. Chances are he is listening to Goodall on this one.
Goodall might have been a bright economic fellah at some point, but we must accept that the man is now just a shadow of the economist he used to be. Age has obviously caught up with him, or we might be dealing with an acute case of neurological disorder as others have already intoned.
The time Peter Mutharika will realize he has been feeding on garbage from his friend, Malawi will be in tatters and he will pray to be abducted by aliens from Mars, or to be devoured by goblins from middle Earth.
"There can be economy only where there is efficiency." —Benjamin Disraeli
Feedback: [email protected]
Follow and Subscribe Nyasa TV :