14 June: A memorable 'Freedom Day' in Malawi
June 14 1993 will remain a watershed day in the political history of Malawi. It changed the political landscape when 65% of the Malawian population voted against single party system and embraced democracy as a way of life. Even those who vehemently opposed the introduction of political pluralism are enjoying democracy today because of Malawians who woke up as early as 4am and formed snake-line queues to vote for change.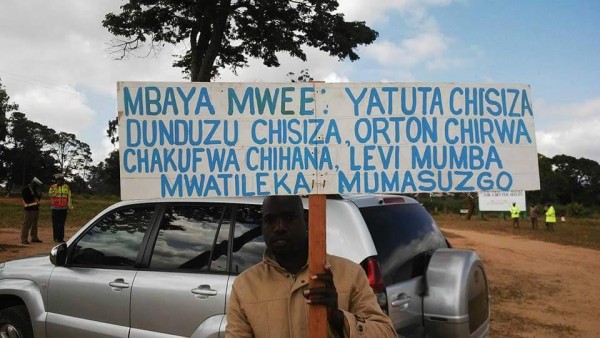 The adoption of multiparty politics also paved the way for a new constitution, ratified, in 1996, which guaranteedpersonal liberties. Justifiably, UDF designated 14 June aholidayto celebrate the hard fought freedom to democracy. The day also reminded Malawians to guide against dictatorship or allow any leader or political party to suppress human rights. Above all, the holiday provided an opportunity for Malawians to reflect on the achievementsand challenges they face since the dawn of multiparty politics and chart the way forward.
The holiday was removed when Bingu Mutharika was president. No reason was given. And no steps have been taken to restore this important holiday. To remove 14 June holiday is to be ungrateful to the millions of Malawians who voted for change. Those who were away from Malawi either for political reasons or self- exile or in search of good life owe it to Malawians whowere fighting for change and votedfor democracy on 14 June.
We know that some Malawians such as Kamlepo Kalua, Unandi Banda and ShyleyKondowe played a role in exposing the MCP regime on SABC Channel Africa when they released the tapes that detailed the plot to kill the Bishops.
But we also know that there are Malawians who fought MCP one party dictatorship from within and risked their lives. The Catholic Bishops played a very significant role in bringing about democratic change to Malawi through the Pastoral Letter read on 8 March 1992. ChakufwaChihanaalsocontributed to our democracy.  He risked his life when he openly challenged Kamuzu Banda and was arrested at Kamuzu International Airport on 6 April 1992. 14 June should serve as a reminder to all Malawians that dictatorship in all its forms will be resisted because Malawians voted for change.
And no Malawian should be intimidated, killed, imprisoned, harassed or be seen as an enemy of the state for demanding good governance and an end to corruption. It is sad and shameful that DPP government killed 20 people in 2011 because they were protesting against Bingu's dictatorial tendencies. It is equally unfortunate that the DPP used and still using its terrorist cadets to silence political opponents. These terrorists even beat up the police and get away with it. Equally worrying is that DPP is using the police to intimidate or eliminate the government critics.
Democracy in Malawi is destroyed by people who never fought for change. Some of them were in the diaspora with lucrative jobs and only retuned to Malawi after 1994. Otherswere diehard MCP fanatics and shameless defended the one party oppressive regime which they embraced jealously. When some of us were voting for the Lamp they were casting their vote on Tambala wakuda.
We have seen how these shameless political prostitutes have jumped from one political to another to fill their bellies, and enjoy democracy for which they never for fought for. They always defend the indefensible. Owing to nepotism, tribalism and regionalism some of them landed government or ministerial jobs.
BakiliMuluzi, who played an important role in changing the political landscape, must be regretting his decision to handpick Bingu wa Mutharika to be the UDF torchbearer in 2004 election. His decision laid down the foundation for many problems we have today. Tribalism, nepotism and regionalism became so entrenched in Malawi after the 2004 election that it has become a norm for the ruling political elites to handpick home and regional mates to occupy strategic or lucrative positions. For example, embassy jobs are reserved for wives, children, in-laws, uncles, nephews, brothers, sisters or regional mates of the ruling elite and their cohorts. Is this what people voted for? Unfortunately, these elites have ignored calls to appoint people on merit.
Malawians voted on June 14 not to simply change governments or presidents, but that the socio-economic conditions for all Malawians should be improved.  But Malawians are now disillusioned. There is rampant and systematic corruption whereby billions of kwacha are siphoned off from government coffers with the help of the private sector.
Please give us our holiday to reflect on national issues as a collective.
Follow and Subscribe Nyasa TV :