A glimpse of xenophobia knife: Malawi make 'sense' of Zuma slurs
For the past few weeks, the Twitter, Instrgram, Facebook, Whatsapp and the mainstream media have been flush with pictures and news about the resurgence of xenophobic motivated attacks in South Africa, a few years after the country experienced the same in 2008. We have seen gruesome pictures of people being mercilessly and publicly stabbed, hacked and burned all because they happened to be in a country which is not theirs.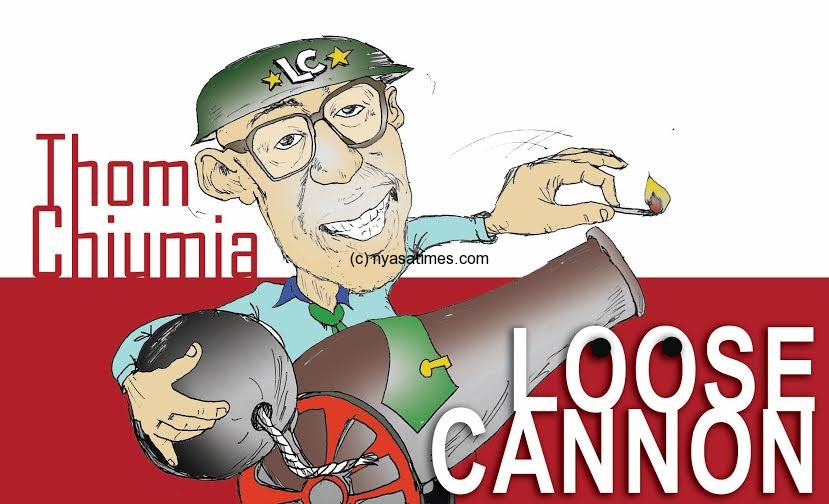 Native South Africans are accusing foreigners, including Malawians, of snatching their jobs, women and anything in between. They want all foreigners to leave South Africa or face death or other equally capital consequences.
And South African President Jacob Zuma has said that countries including Malawi had a responsibility to handle their own citizens "with care" so that they cannot trek to the rainbow nation.
Malawians trekking to South Africa is not new occurrence. For many years, our great grandfathers had been migrating to South Africa to work in mines under the TEBA concept. Many people benefited through this system that time.
I remember in those days when a TEBA worker came back – either for holidays or retirement – with lots of money and their 'Zodiac gumbagumbas', whole villages would virtually ground to a halt. They used to be kings at beer halls and wife snatching was very real. When TEBA ended and apartheid was abolished in South Africa, Malawians continued to make the journey south, this time even in large numbers, despite the obvious dwindling opportunities there.
In fact, I can bet that the majority of the repatriated contingent will be hitting the road back to South Africa, as soon as their wounds have healed, or when the xenophobia nightmare is over.
It is not just the promise of better job opportunities that are pushing many of our young people to Mandela land. It is a symptom of desperation and the crumbling human conditions here in Malawi.
But why must young Malawians be subjected to the shame of being chased from foreign lands like cockroaches through xenophobia 50 years down the line after the country attained independence?
One thing is clear really and that is; it is an indication that there are many things that are wrong with the way this country is run. Since independence, Malawi has barely invested in systems and infrastructure that truly create opportunities for its burgeoning population.
Instead of taking Malawians on to a social economic higher plane like he promised at the dawn of independence, Kamuzu Banda focused much on creating a demigod status for himself and dealing with his opponents ruthlessly. Though a well-regarded scholar, the Ngwazi was never futuristic and suffered from a hang mentality. Alidzi channeled much of his energy at bragging about his prowess at breaking 'the stupid federation'.
Multiparty politics brought its own pitfalls despite the promise of a new political order. Whereas the Malawi Congress Party (MCP) propagated the fact that multiparty is war, Bakili Muluzi and his fellow 'multipartists' told Malawians that political pluralism is about relaxing because hard work was 'thangata'.
Muluzi's UDF leadership was characterized by entrenched corruption, political patronage and cronyism. Crime was rampant and accomplished Mafia-type thugs were tolerated to the point of becoming part of the ruling elite. Government systems were so chaotic that many commentators have described the 'Acheya' era as a 'missed opportunity'.
Despite coming with enormous zeal and vitality to develop the country, Bingu wa Mutharika, veered off-course (dangerously) and became an international pariah, especially during his second term. His stubbornness and arrogance came to a crescendo when he sent packing British Ambassador, Fergus Cochrane Dyet, against all voices of reason. It was under Bingu that Police killed over 20 demonstrators in the famous July 20 massacre. And then University student Robert Chasowa.
Bingu's deputy who later became President herself, Joyce Banda, inherited rotten systems. Her populist policies did little to transform the lives of common Malawians. She had very little time between 2012 and 2014 to actualize her 'colour' dreams. Her famous attempt at doing something to enhance the living conditions of Malawian youth was the botched manual labour export to South Korea and the Middle East.
Aurther Peter Mutharika's presidency has already been criticized for being insensitive and aloof to the needs of Malawians barely a year in office. The Professor often appears absent and far removed from the rest of us on national issues. It is believed a cadre of certified rascals that he hired as advisors are firmly in control at State House, according to Z. Allan Ntata.
Since independence, no administration has managed to create a workable youth policy to better the living conditions of youths in this country.
Youth programmes are only preached on political podiums during political campaigns, but once victory is achieved, only crumbs are thrown in the direction of a few youths, and just to stop them from making 'noise'.
Instead, corruption is still entrenched in all facets of the public and private sector; there is very little investment in quality education. The country still relies on medieval infrastructure left by Roy Welensky, and the country boasts the laziest civil service this side of the equator.
The private sector – the country's only hope for economic development – is heavily overtaxed and has practically been squeezed dead. Despite this, there is very little or no investment is social systems by government. Public hospitals have no drugs, and often have few underpaid staff with no working equipment. Children and even adults are still dying from treatable diseases.
Obviously hacking and maiming fellow Africans all because of job opportunities or simply because some hot-headed tribal king has told you so is acutely abhorrent. In fact, Zulu King Goodwill Zwelithini ka Bhekuzulu, ought to be arraigned to The Hague for crimes against humanity. He must be locked up and the keys thrown out at the deeper seas.
But does South Africa owe Malawians a living? The Rainbow nation is currently at its own crossroads. Its Black Economic Empowerment (BEE) policy only created a few black millionaires who are also nose-deep in debt, leaving a majority of the country's black population very poor and frustrated. Malawians and other Africans in South Africa have just been caught in the cross-fire of a furiously simmering social malaise.
It is said the only thing that has remained constant in this world is change. The world is constantly changing at a breakneck speed. South Africa has changed, Malawi has also changed. The South Africa of yesteryears is not the South Africa of today, and the Malawi of our forefathers is no longer here.
If, as a country and as a people, we do not adapt to these changing world dynamics, we risk being obliterated from the face of mother earth. Malawi must learn to deal with its own problems. South Africa is not a solution to our problems, in fact it has never been.
The power to exorcise the leadership curse this country has suffered for over 50 years lies in the hands of all of us Malawians, and the sooner we exercise this constitutional right the better. But if we keep electing serial killers and gold diggers under the pretext of leadership, our young people will continue to be murdered in foreign lands as they quest for better livelihood.
"As much as we have a problem that is alleged to be xenophobic, our sister countries contribute to this. Why are their citizens not in their countries and are in South Africa?" –Jacob Zuma, President of South Africa.
Follow and Subscribe Nyasa TV :