Age of unreason reigns when everything is 'falling' in Malawi
That this country is steadily sliding into a cesspool of confusion and hopelessness is now confirmed. In fact the name Malawi has become synonymous to falling.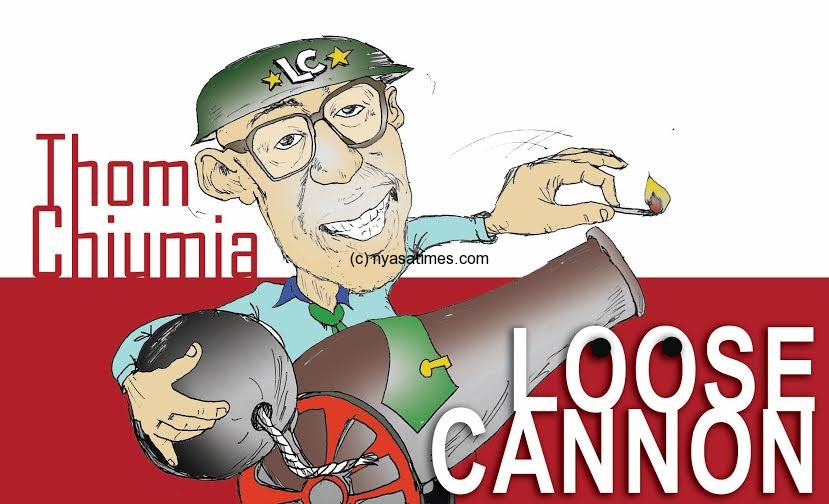 Too many things are falling around us. Our monetary unit, the Kwacha is falling in value against major currencies; the economy is falling; social services are falling. The people's trust in government's ability to take them out of the social and economic problems is falling. The other day, the President himself decided to add on to this by also taking a 'fall'.
The only thing that keeps rising, amidst this grand 'falling', is the price of maize and other essential commodities. Not long ago, President Peter Mutharika declared that no soul in this country would die of hunger because government had put in place measures to ensure food security at household and national level. It did not take long before the President's statement was furiously challenged when we heard stories of people sleeping on empty stomachs, some losing their lives because of lack of food.
A few days ago, one person reportedly lost life in a stampede as people fought for maize at an ADMARC outlet. A scan through many ADMARC depots around the country, reveal a glim picture of hopelessness and despair.
Hordes of people are queuing in empty stomachs and sleeping at ADMARC depots that don't even have the staple. The maize only arrives in dribs and drabs, and when it arrives, it is only a few bags just enough for a few people. Corrupt ADMARC clerks and officials are also aggravating the already sad the situation by diverting the maize and selling it to vendors who, in turn, are selling the commodity at exorbitant prices, beyond the reach of the common person.
This is just but one thread of a multifaceted scenario that Malawians have to grapple with on a daily basis. The economy has completely gone south. As we are talking now, the kwacha has lost value against major currencies by over 300 percent in just a few days sending prices of essential commodities skyrocketing. Businesses are dying, especially considering that Malawi is predominantly an importing country.
Government hospitals have downsized to just a meal a day, sometimes none. This is not to mention the fact that hospitals do not have medicine and that patients are told to go and buy Panado.  The dialysis  unit at Queens  hospital in Blantyre has been shut down. It is frustrating to note that those entrusted with the responsibility of leading this country are giving this time bomb only just a cursory attention. Sometimes they are actually ignoring the challenges, preferring to bury their heads in the sand; sometimes they make bizarre suggestions that would baffle even Satan.
A few weeks ago, Information Minister Jappie Mhango made a statement to effect that hospitals must be innovative enough by growing their own food. He said this perhaps taking the prison model.
Some questions for Jappie Mhango: Where will the labour for his innovation come from? Where will funding for such innovation come from? Will the Ministry of Information suddenly start employing Agriculture Extension Workers? Where in the world was his model of innovation practiced? As government spokesperson, is he speaking for government; is his model of innovation an official government position? If this is a government position, then Malawi will soon be worse than hell. If this was his (Mhango's) own thinking then he has no business to be Cabinet Minister, because that level of myopic thinking is a toddler's thinking, and not from anyone who is supposed to advise the President on matters of national policy, let alone an official government spokesperson.
The Jews went through untold suffering during the holocaust, but never did we hear stories where hospitals were growing their own food. Adolf Hitler would be baffled by Mhango's statement. Goodall Gondwe said the other week that the fate of this country is in the hands of God. If a whole Cabinet Minister (Finance Minister at that) can give up hope just like that, preferring to leave everything in the hands of God, what do they think a common person would do? The question is: Who is running this country? God?
After making silly and appalling decisions and messing with lives of Malawians, our leaders have the audacity to leave all of us in the hands of God. Is God a dustbin? Is that not mocking God? Is there any sanity among our leaders in Malawi or we should seriously consider the mental hospital? Malawi is currently a melting pot, and Goodall Gondwe's economic prescriptions don't seem to be working.
The donor freeze has left government near bankrupt; the private sector, the much touted engine of economic growth, is too weak to provide any respite. And in a bid to increase domestic revenue, government has turned into a parasite, which is squeezing out this 'engine of economic growth' to extinction through exorbitant and unsustainable taxes through the Malawi Revenue Authority (MRA).
Amidst all this hopelessness, President Mutharika is still maintaining an army of 16 advisors, each carting away in excess of MK1.6 million in salary and allowances every month. This country, the poorest in the world, maintains more advisors in this part of Africa than countries whose economies are many times as large.
Goodall Gondwe is not a young man anymore. The man has seen many moons and he is not the same sharp young World Bank economist that he once was. The pressure may just be too much for him. His statement may also have been a subtle way of advising his friends in government that maybe it is time to leave the stage. It may just have been a way of communicating to Malawians and compatriots in the DPP that they have failed to run government and that someone must take over.
Peter Mutharika and others in DPP government must heed what Goodall is saying. They clearly don't have a clue on how to deal with our collective challenges.
"The poor man is not he who is without a cent, but he who is without a dream." – Harry Kemp
Follow and Subscribe Nyasa TV :