CEDEP blames govt on closure of Mzuzu University, Malawi University of Science and Technology
The Center for Development of People (Cedep), a local non-governmental organization which protects and defends human rights of Malawians has expraised dismay to learn that two public universities namely Malawi University of Science and Technology (MUST) and Mzuzu University (MZUNI) have been closed down indefinitely.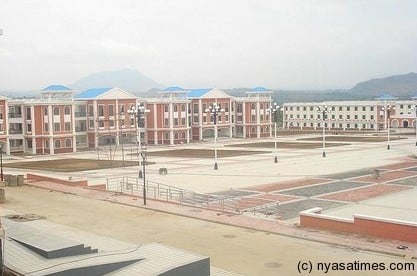 Government has closed MUST after  students held demonstrations on Monday, November 7 over persistent water shortages that have rocked the college since its official openingas  their complaints were not being addressed.
"Closure of  institutions of national importance like MUST and MZUNI is happening at a time when everyone has decried the lowering standards of education in the country. This will definitely plunge the education standards into deep abyss.
"What is very ironic about all this is the fact that President Mutharika and his DPP take pride in being the party that secured funds for the construction of the state of the art university and yet they are failing to solve persistent water shortages at the same institution," reads part of the statement signed by CEDEP Executive Director Gift Trapence.
The statement said "Mutharika and the DPP party use MUST for campaign and motives in gaining political mileage" and yet the same government fail to resolve simple and basic issues like water at such an important facility.
Trapence said the tendancy of closing education institutions shows that government is  getting priorities upside down and amounts to mediocrity of the highest order.
"We at CEDEP demand the government to resolve the persistent water problems not only at the University but also water problems that are in our cities as soon as possible so that the institution is re-opened and that Malawians can enjoy the right to clean water.
"On the same note, CEDEP is also disappointed with the closure of Mzuzu University (MZUNI) over the striking academic staff who are demanding a pay hike. For umpteenth times, We at CEDEP have talked about poor economic situation of the country as evidenced in ever rising prices of goods and services which continue to reduce the buying power of many citizens," reads the statement.
The organizatio also blames government  for being busy purchasing expensive vehicles for the already over bloated presidential motorcade and continues to spend on un important issues like campaign rallies disguised as development rallies instead of priotising important issues like civil servants salaries.
CEDEP calls upon Mutharika to bring sanity in Malawi education sector.
"If the President has the best interest for the welfare of Malawians he should be on top of things. The President should not be a spectator on electricity, water, education crisis that the country is going through," the statement reads adding that the country has no hope it is under autopilot.
Follow and Subscribe Nyasa TV :