Of Chimuka Moore, grand corruption and Kasambara: Malawi is sliding towards social and economic anarchy
One day, Malawi President Peter Mutharika  publicly challenged  fearless Rumphi East legislator, Kamlepo Kalua,  to bring to State House the names of seven 'rotten' ministers within 24 hours. As far as he was concerned, none of his ministers were involved in corruption.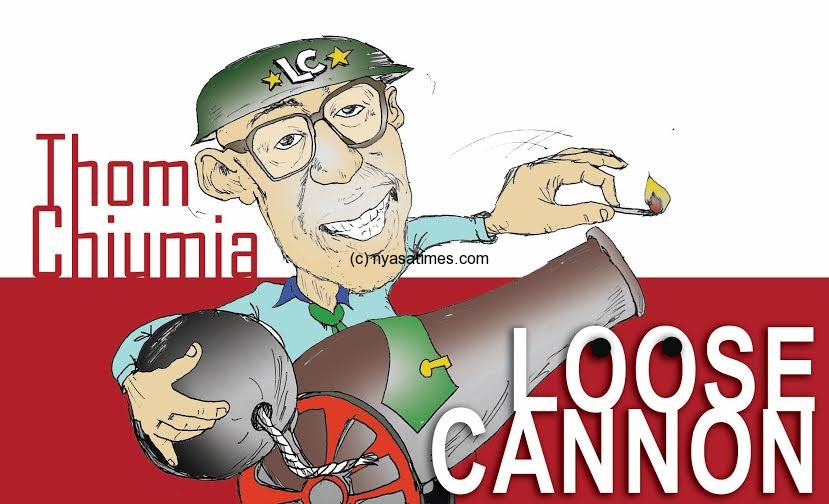 A couple of days later, President Mutharika publicly admitted that there is rampant official corruption in his Democratic progressive Party (DPP) government.
Over the years, Kamlepo Kalua has exhibited his deep desire to remain a true advocate for the observance of human rights, rule of law and good governance. During the reign of late President Bingu wa Mutharika, Kamlepo Kalua paid a horrible price for standing up against Bingu's growing dictatorship tendencies. He was arrested and incarcerated for months.
Two weeks ago, Kamlepo Kalua was at it again. He claimed that the K577 billion (now K236 billion) audit report contained names of seven 'rotten' serving cabinet ministers who allegedly stole government money through dubious business deals.
KK challenged the President that these ministers must be arrested and prosecuted. Everybody must be subjected to the law without regard to their status in society, he insisted.
The whole state machinery, including the President himself, turned against Kamlepo, the lone wolf. Foul-mouthed information minister Patricia 'Akweni' Kaliati threw tantrums on the Rumphi East MP, calling him all sorts of awful names. There were actually allegations of diabolic schemes to 'eliminate' Kamlepo Kalua for simply 'blowing the whistle'.
The moral of Kamlepo Kalua's story is that leaders must always stand up for the truth and the people instead of serving narrow personal and political interests. Whatever Kamlepo Kalua's motives were, it is becoming increasingly clear that despite political rhetoric about the fight against corruption, fraud and general abuse of public resources, the vices continue unabated.
The President himself has admitted it, including informing us that he is well aware that some foreign investors evade taxes to the detriment of the economy and impoverished Malawians.
Bwana President, isn't it time that you concretely took heed of calls to sack officials embroiled in corruption and plunder of our hard earned public resources to pave way for independent investigation and possible prosecution of the same?
Malawians and the world are watching with continued awe and disbelief President Mutharika's inaction against culprits and perpetrators of corruption, fraud and abuse of government resources.
The President ought to take seriously the many voices of reason that are against the plunder of public resources by a few greedy officials in government when masses cannot afford two meals a day.
During the 2016 World Union of Catholic Women Organization (WUCWO) Africa Region Conference held at Civo Stadium in Lilongwe, Chairman for the Episcopal Conference of Malawi (ECM), Archbishop Thomas Msusa spoke unequivocally against the many social ills perpetrated by the governors, including corruption, theft and nepotism that are derailing national development progress.
Before the Catholic Church said it, our traditional donors and some influential members of the diplomatic community in Malawi have raised their concern too. What more evidence do we require to agree that indeed Malawi is sliding towards social and economic anarchy?
The recent revelations about some Zambian businesswoman called Chimuka Moore to the effect that she was allegedly paid billions of Kwacha by the Malawi Defence Forces (MDF) for some dubious supplies add salt to an already open wound.
Recent ugly events at the bottom of Mulanje Mountain where agriculture minister George Chaponda  and other officials from his ministry were literary stopped and chased from conducting official function is evidence enough of the 'writing on the wall'.
President Mutharika and the DPP government must not underrate Malawians ability to make their government to account for their misrule.
I will not go farther than this, Mr. President. You know what I know and mean!
My friend Ralph Kasambara
It was my anticipation that Raph Kasambara would be given a custodial sentence. The acrimonious exchanges between the presiding Judge Micheal Mtambo and the first accused during trial proceedings pointed to that anticipation.
I have known Ralph Kasambara for a long time. He had always been a great inspiration to me personally as I embarked on my journalistic journey in the mid 1990s when he offered me valuable advice and mentorship.
Ralph Kasambara is a classic example of a nation's respectable legal practitioner, who served his country, with complete dedication, as Attorney General and minister of justice under two different administrations.
I have known Ralph Kasambara as a senior lawyer who is always been passionate about education and enjoys passing his knowledge on to the younger generation.  Senior Counsel Ralph Kasambara always has time to listen no matter what. He is a tough lawyer but also one of the kindest.
Ralph, always told me when we met that the most important motivation for his decision to join the legal career was his abhorrence of the injustices of the world, which bothered him since childhood. He said he always wanted to make a difference by helping people around him to find the appropriate way to deal with maze of life.
He always schooled me that law was the foundation of society, which allowed society to maintain the process of societal order and, therefore, it had a significant impact on everyone's lives.
Whatever happens, Ralph, some of us believe shall remain the pride of the nation!
"Every society has the criminals it deserves." ― Emma Goldman 
Follow and Subscribe Nyasa TV :