Corruption in Malawi should not be fought through empty sound bites
Corruption and theft of public resources are a curse in Malawi. These vices have had an extremely negative impact on national development.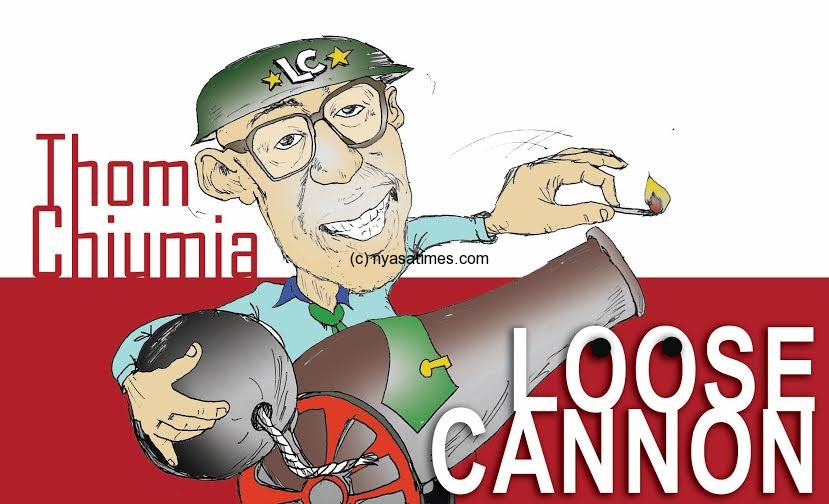 The decision by the board of Admarc to suspend Mr. Foster Mulumbe for his alleged corrupt involvement in 'maizegate' must send a clear message to all thieving CEOs in parastatals and senior officers in public service that the Peter Mutharika government will not spare them should they fall in the same trap as Mr. Foster Mulumbe.
In fact, the Admarc board should have not 'suspended' Mr. Mulumbe but show him the exit door outright. He is under investigation for corruption and fraud and that is reason enough to hand Mr. Mulumbe an instant dismissal.
President Mutharika and his DPP administration must be seen to decisively deal with corruption to overcome Malawi's developmental challenges because those that are on a mission to pull this country down will continue to do so.
Corruption and theft of taxpayers' money seriously cripple national development and that it was vital for government and all stakeholders to end corruption and fraud in the public sector.
Indeed, the President has been at the forefront of the fight against corruption and fraud as evidenced by the sacking of Agriculture Minister Dr. George Chaponda. But I would urge him not stop at Dr. George Chaponda and Mr. Foster Mulumbe.
But Mr. President, many Malawians still think you should go beyond dismissal but also ensure that the sacked minister faces justice because he can't just get away with it when huge sums of money were found at his house and the Commission of Inquiry on 'maizegate' was emphatic in its report the minister was corrupt in his dealings.
Indeed, there are many senior public officers and cabinet ministers in his cabinet who have been mentioned at one point or another to have been involved in corruption and theft of public money.
Mr. President, the MK577 billion matter must reach its logical conclusion. Issue of TEVETA money, tractorgate, armygate must be dealt with speed if Malawi is going to restore donor confidence and also attract direct foreign investment (DFI).
Mr. President, it is not a secret that are still a few ministers in your government have a lot of corruption skeletons in the cupboards. Malawians suspect the President is treating these few ministers with kid gloves. The same measure used to sack Dr. Chaponda must apply to these thieving ministers Mr. President. Our President must be listening to what people are saying about corrupt individuals in his government.
Indeed, Malawians have grave concerns over the rising corruption particularly in the award of lucrative government contracts.
Mr. President, corruption is actually very bad for businesses. The MK1, 000 paid out in bribes is a tax that is put to no good purpose. It builds no roads, schools or hospitals. We must fight corruption and fraud in the public sector if we, as a nation, will genuinely improve the fiscal position of the country.
Mr. President, Malawians want to see the will and commitment on your part and your government to make their lives better. Resources permitting, they know I would have done more for them. Malawians are looking for political will at the highest level to decisively deal with corruption.
Mr. President, you must work hard to ensure that people involved in corruption are brought to book. I reiterate that there should be no sacred cows in the fight against corruption and abuse of public resources.
The President owes it to our country to ensure that public resources are safeguarded and those who are found abusing them, are apprehended. It is not a one-day's job; it will take some time but it has to be done, Mr. President, as a matter of urgency.
We all have to be more vigilant than before in our various contributions towards the fight against abuse public resources and corruption. The Anti-Corruption Bureau (ACB) must now grow some teeth. The ACB must become more transparent and rigorous than ever before in fighting corruption.
Corruption in Malawi should not be fought through empty sound bites and grand gestures. The elimination of corruption must be a very deliberate goal for the President and his government.
"We've seen over time that countries that have the best economic growth are those that have good governance, and good governance comes from freedom of communication. It comes from ending corruption. It comes from a populace that can go online and say, 'This politician is corrupt, this administrator, or this public official is corrupt."-Ramez Naam
Follow and Subscribe Nyasa TV :