Corruption in Malawi a reality and not only a perception
According to the Transparency International (TI), corruption and inequality feed off each other, creating a vicious circle between corruption, unequal distribution of power in society, and unequal distribution of wealth. José Ugaz, TI Chair said recently that in many countries, people are deprived of their most basic needs and go to bed hungry every night because of corruption, while the powerful and corrupt enjoy lavish lifestyles with impunity.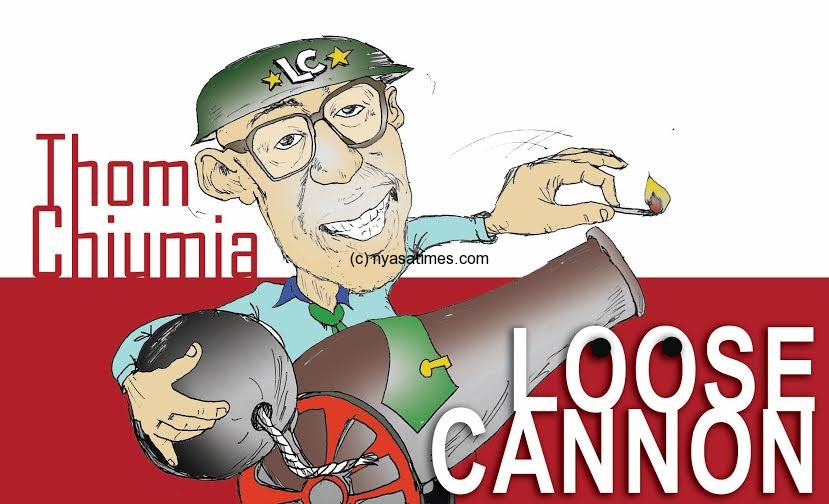 In my own country, Malawi, corruption is a "reality and not only a perception", as per the theme of the two-day National Anti- Corruption Conference being held at Bingu Conference Centre in the capital, Lilongwe.
During the opening of the conference on Thursday, April 27, 2017, European Union (EU) Head of Delegation in Malawi, Marchel Gerrmann, reprimanded the DPP government for doing little to tackle corruption and abuse of public resources. He warned that if corruption is not quickly checked and tackled, the country risks losing potential foreign investors and cooperating partners.
The EU Head of Delegation pointed out that procurement procedures are flouted with impunity especially when large government contracts are involved, citing the Zambia maize procurement saga and the Salima-Lilongwe Water Project as cases in point.
Apart from the large-scale corruption cases, ordinary and poor Malawians suffer the pain of paying corrupt public officers to access basic services such as just to access a document such as a passport, driving licence and others. Traffic officers on the roads demand bribes for every small traffic offence while our judiciary is hugely plagued by corrupt court clerks, magistrate and judges.
Without belabouring the point, it is not a secret that there is endemic corruption in Malawi's public sector resulting in the ordinary Malawian enduring the tangible impact of corruption on a daily basis.
Corruption in Malawi is an old-age problem. Governments have come and gone while corruption has stayed. There were many cases of corruption during the Bakili Muluzi era and very little success was registered in form of ending the vice despite political rhetoric to tackle the same.
When the late President Bingu wa Mutharika came onto the scene in 2004, he sang the song of 'zero-tolerance to corruption'. His first term was a marvel to experience in as far as the fight against corruption was concerned. Many suspects, especially public officers who served under the Bakili Muluzi government, were cornered and that drive instilled some sense of fiscal discipline across the public sector.
But alas! Bingu's second term was seriously marred by rampant official corruption and there was evident indication that many top public servants were crookedly enriching themselves at the expense of the taxpayer.
The Joyce Banda and People's Party (PP) era was probably the worst experience for Malawians. Ministers, top and middle public officers stole huge sums of money through the manipulation of the government payment system called IFMIS. It became to be known as the 'cashgate scandal'.
Now we are into the third year of President Professor Arthur Mutharika's term of office and yet there is no end in sight for corruption and theft of public resources despite the President riding on an anti-corruption election campaign in 2014.
Without regard to this history of corruption in Malawi, I believe it is time that the President took heed of the Head of EU Mission in Malawi and ensure that corruption is tackled head-on to save the nation from further plunge into social and economic anarchy.
I am aware that our dear President is cognizant of the fact that rich businessmen of Asian origin in Malawi connive with influential politicians in his government to siphon off billions of Kwacha in revenue from the economy, benefitting a few at the expense of many poor Malawians.
Indeed, Mr. President such unbecoming conduct is a violation of Malawians' human rights because it prevents sustainable development and fuels social exclusion.
Mr. President, they say "better late than never". It is generally believed that political will is paramount in any fight against corruption. The Head of State has moral, political and constitutional authority to sternly deal with any public officer, regardless of their level of position, if found stealing public money in whatever form.
The Head of State swears to defend the Republican Constitution and should therefore not, at any cost, condone people who steal from the taxpayer thereby trampling upon their various constitutional human rights.
As you have always said, Your Excellency, there must be no sacred cows in the fight against corruption. The EU Head of Delegation, Ambassador Gerrmann is right spot on!
"We do not have the luxury of time. Corruption needs to be fought with urgency, so that the lives of people across the world improve"— Jose Ugaz.

Feedback: email – [email protected]
Follow and Subscribe Nyasa TV :