Dausi, state spies have failed on 'genocide' of Malawi's albinos and national security
Among some internationally acceptable roles of a government intelligence agency are to collect, analyze and exploit information and intelligence to enhance law enforcement, national security, military and foreign policy objectives of the country.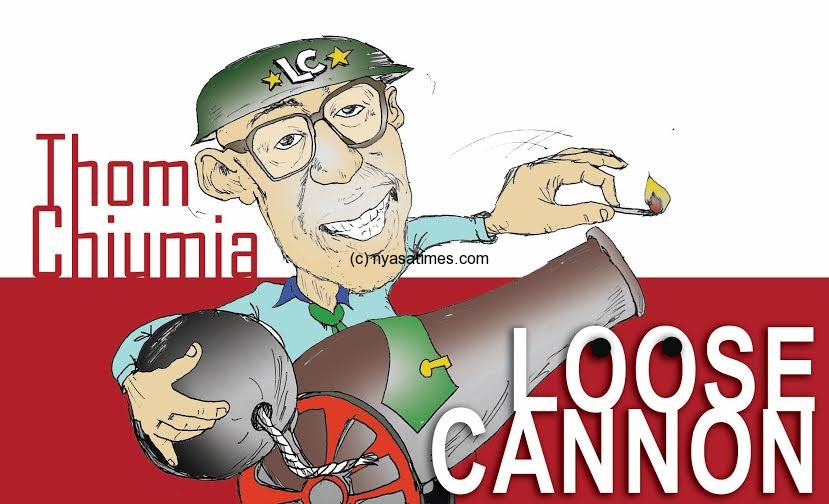 In Malawi, the National Intelligence Bureau (NIB) is supposed to operate within these internationally acceptable bounds. Unfortunately, the NIB does not; it is preoccupied with massaging the egos of political masters, particularly those at State House, through feeding them with outright lies instead of presenting an honest assessment of the security situation in the country.
It is an open secret that people in power have been abusing the NIB to spy on political opponents and where no credible information, bordering on crime, against political opponents is available, the NIB has instead concocted lies against them to nail them at any cost.
Memories are still fresh of a recent NIB report, which was sent to President Peter Mutharika, alleging that Leader of Opposition in Parliament, Reverend Dr. Lazarus Chakwera, other opposition leaders, members of the civil society and even sons of politicians were planning to topple government through undemocratic means. There were also unfortunate reports that the NIB had informed President Mutharika about an alleged involvement of the US ambassador to Malawi, Virginia Palmer, in a regime change conspiracy.
The allegations sounded too good to be true. They were concocted 'reports' to create an impression that the NIB is an efficient government organ with ears and eyes all over.
Others suspected the lies were meant to distract citizens' attention from the pressing social and economic challenges confronting them under this DPP regime. How awful!
There has been an argument that maybe NIB's 'waywardness' is as a result of its 'illegal' status. NIB is not established under the laws of the country.
Many people and organizations, including the quasi-religious grouping, Public Affairs Committee (PAC), have demanded that NIB must be established by an Act of Parliament so that it does not operate according to the dictates of greedy politicians intent at clinging on to power against people's will.
The irony is that it is these politicians that determine how much operational money and resources should be allocated to NIB in its present status. Money has a strange power that easily corrupts the mind of any person.
Obviously, all lies that NIB 'manufactures' against politicians on the other side of the isle are primarily designed to keep the money and resources coming. Who said they and their families do not want to survive?
But even in its present status, it is pivotal that NIB should have been more professional than political considering that there are many security challenges that confront our nation day in, day out.
There are disturbing instances and reports, almost every day, about people with albinism being abducted and killed. The killers chop off the albinos' body parts and sell them off for ritualistic purposes, so we hear.
Malawi is currently on the 'world map' because of these despicable, senseless, brutal and inhumane killings. Despite government's expressed commitment to deal with the culprits "once and for all", the enigmatic murders continue. What the heck is NIB doing?
Yes, we have the police in place but when people are killed in mysterious circumstances and the killers seem to be elusive, the intelligence agency must decisively step in to get to the root of such appalling murders. If days turn into weeks; weeks into months; and months into years and the same killings continue to reside among the people, Mr. Nicholas Dausi has no business keeping his job as NIB chief.  The police and the NIB must pull together their expertise and stop these 'albino' killings as a matter of urgency.
It's been months now since Mr. Issa Njaunju was brutally butchered but Malawians are still in the dark about who were the perpetrators. Mr. Njaunju was a high-ranking Anti-Corruption Bureau (ACB) official and the NIB and the police should have dealt with it as an extremely important matter.
By the nature of his job or where he was working, an efficient intelligence agency should be able to tie the loose ends and uncover the killers and their motives. The family is still mourning; the nation is still in grief without any justice in sight, yet we've an intelligence agency in place.
Hell on earth
Malawi has become hell on earth for not only our albino friends but virtually everyone.
One wonders if in its current inefficient state, the NIB has any strategic plans in place to counter serious security challenges, including armed robberies and murder, which have been haunting citizens for the past two years.
NIB and government must be aware that Malawians are a worried lot; and it's for a good reason. Now is a moment to make one more step forward and put the basis for the recreating an NIB that serves all Malawians and not only State House and the DPP.
Follow and Subscribe Nyasa TV :