DPP must tame its youth cadets and make Malawi peaceful again!
That Democratic Progressive Party (DPP) youth cadets are becoming furiously unruly, untamed and dangerous is now confirmed; that the ruling party's youths have now become overzealous with 'power' that they think they can do anything with impunity without facing the long arm of the law is now common knowledge.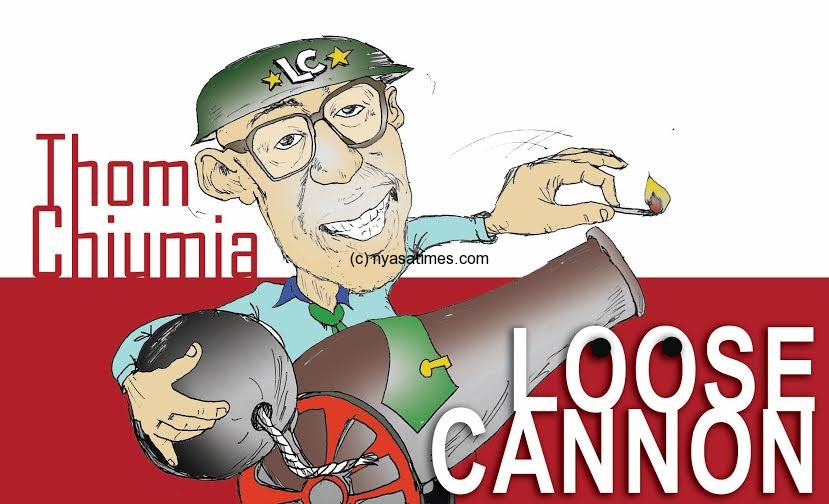 Not long ago, we read that DPP cadets harassed Lilongwe City Deputy Mayor, Juliana Kaduya,  chasing her from the function where President Peter Mutharika was commissioning of  $23 million (about K16.9 billion) Malawi National Fibre Backbone Project, which is being funded  by the Chinese government.
The cadets threatened unspecified action against her, apparently for being suspected of swaying the Lilongwe City mayoral election in January towards MCP when MCP's Desmond Bikoko became Mayor of Lilongwe City, beating DPP's Kwame Bandawe with just a single vote.
Not too long ago, these DPP youths blocked MCP supporters from welcoming their president Lazarous Chakwera at Comesa Hall in Blantyre during the body viewing ceremony of late Hellen Singh. It was also reported at the same function that the cadets attempted to harass MCP's official Ulemu Msungama for demanding an election re-run in the Lilongwe City South East Constituency which the Supreme Court of Appeal granted after a protracted legal battle. One of the cadets even reached the extent of producing a knife to stab Nsungama, who quickly noted the danger and ducked into Comesa Hall .
In the latest incident, Malawi Police had to arrest (and release on bail) 22 Democratic Progressive Party (DPP) Youth Cadets for allegedly beating up and seriously injuring two police officers on duty at Tsangano Road Block in Ntcheu for reasons that cannot be immediately fathomed.
Apparently almost all incidences happen with either the Police looking or looking the other side pretending they don't see, or even afraid to do anything about it.  Most likely the Police is aware that these beatings or harassments cannot just happen without the blessings of DPP senior officials, maybe even the President  himself (most of the times people are harassed in full view of the President). Policemen are therefore afraid to move on these youths for fear of their jobs.
Many social and political commentators in this country have expressed outrage over this behavior and have urged Mutharika and the DPP to do something; to reign in on the youth cadets and restrain them from continuing on the path of mayhem. It appears however that someone has deliberately chosen not to listen to this noble advice or just want to be rude.
When he took power in 2014, President Peter Mutharika and the DPP committed to the ethos and tenets of democracy and promised Malawians a new dawn of pluralism where the dignity of the people would be respected.  Mutharika said he would be an out-of-the-box president who would do things 'unusual' in order to lift Malawians to an economic nirvana.
I am sure this was not the economic nirvana that he meant; I also would not want to believe that this was the 'unusual' democracy that he was talking about. Has President Mutharika deliberately allowed the situation to degenerate out of control? Is he failing to control the DPP cadets, or failing to control whoever controls the cadets in his political party? And who is this person?
Mutharika and the DPP government have just won kudos after earning the trust of World Bank to the tune of an $80 million loan for budgetary support four years after this facility was suspended. All the political and economic effects appear to be drifting towards positive territory. Is Mutharika seriously ready to lose all that goodwill and positive reputation all because of some stupid acts of selected DPP cadets?
If Mutharika and DPP have any soul, they must seriously reflect on the position of DPP youth cadets. They are really soiling the name of the President and that is sad.  If these youths have nothing to do, government must put in place a functioning framework of youth empowerment to ensure they engage some kind of enterprise. The community college concept is a good place to start from, but not allowing them to plough the neighborhood terrorizing innocent people including even the Police.  It reminds me of the sad UDF days of the young democrats.
President Mutharika must be commended in the latest episode for ordering the arrest of the 22 cadets responsible for beating up a Police officer at Tsangano Road Block in Ntcheu. He must however not stop there; he must see to it that these thugs have had their day in a court of law and that an equivalent punishment is meted out to deter would be unruly youths from repeating the same mistake, and to send a clear message that terror is not part of DPP's DNA.
The DPP must also know that democracy is also all about dissent, tolerance and freedom of conscience. It is impossible for all Malawians to think and act alike, unless we were all zombies. Should we all be forced to think like DPP youth cadets for fear of being beaten up?  It can never happen.
"Nothing good ever comes of violence."-Martin Luther
Follow and Subscribe Nyasa TV :