Give Mutharika the respect he deserves as Malawi leader
On May 1, 2017, Malawian workers joined their colleagues across the world to commemorate International Labour Day. Main commemoration activities in Malawi took place at the Kamuzu Upper Stadium.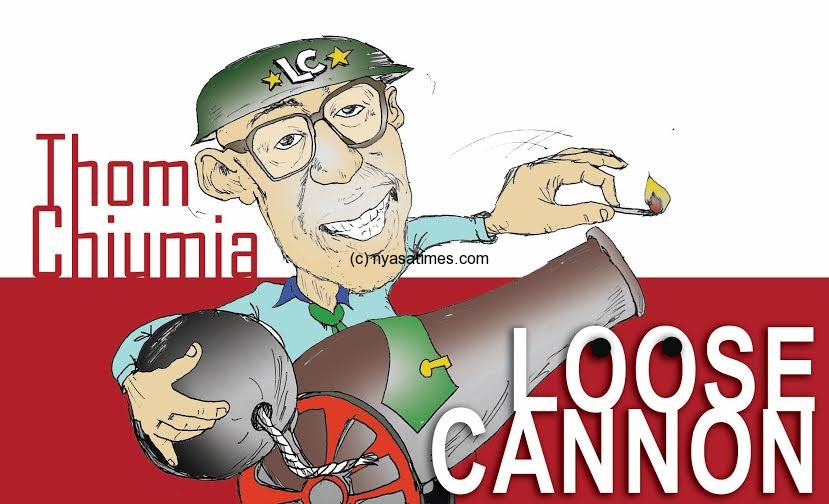 President Professor Arthur Peter Mutharika was Guest of Honour. Minister of Labour, Manpower Development, Youth and Sports, Henry Mussa and other high-profile guests from government and the private sector, including the labour movement, were there too. It was an extremely colourful event by any measure if what I watched on recorded video clips is anything to go by.
One important aspect of the Labour Day celebrations in Blantyre was the consensus by labour movement leaders and other speakers on the need to improve the plight of workers in Malawi. Labour movement leaders passionate plea to the Head of State and his administration to intervene and rescue workers from exploitation was met with positive response from President Mutharika.
It was apparent that all speakers agreed that improvement of employment conditions was paramount in order to motivate workers to ensure real economic development in Malawi.
Indeed, it was generally agreed that work conditions must improve in order to increase output, and simultaneously to bring pride of workmanship to people.  Employees will generally bring less energy to their jobs if they lack motivation and their time will be worthless. As productivity declines, the business' growth could suffer, they said.
The issue of improvement of the minimum wage also took centre stage. The current K687.70 per day minimum wage is indeed dangerously on the lower side considering that the cost of living is extremely high.
It is heartening President Mutharika pledged that his government would seriously work on improving this status quo. I believe the President and his administration will walk the talk on the extremely emotive matter. It is indeed about life and death for the workers in Malawi.
The disparities in salaries and wages are also another important matter that the President and his administration must seriously be addressing.
The issue of the leaked First Merchant Bank (FMB) payroll immediately comes to mind. I am glad the President noted that there are some foreign employers who exploit Malawians and warned that stern action would be taken against such exploiters.
Workers' heckle
There were isolated unfortunate and ugly scenes where 'workers' heckled and booed the President for reasons best known to them during National Labour Day commemoration event in Blantyre. These scenes were uncalled for and retrogressive.
Instead of 'playing politics', the presence of the Head of State at this important gathering was a rare opportunity for the 'workers' through the labour movement leadership to seriously articulate their aspirations and demands in an organized fashion. This was an opportunity to engage the Head of State in a serious dialogue, presenting all the burning grievances in a respectful and mature manner.
From the President's speech, it is obvious he listened to what the labour movement leadership said as regards the plight of workers in Malawi with keen interest.
It is therefore blatant and sheer disrespect for the Head of State to subject him to heckle and boos when he made time, from his ever-busy schedule, to celebrate with the workers on their important day.
Whatever their motivation of the booing 'workers' was, it must be put in clear terms here that there is nothing tangible that they would achieve through employing unconventional bargaining tactics. As one Bakili Muluzi put it the other day, "government is serious business" and this therefore calls for workers to systematically engage government (and the Head of State) to find amicable solutions to the many challenges that they face.
It is an open secret that government is the biggest employer and as such disenfranchising government let alone the head of that government is an exercise in futility.
The Malawi Congress of Trade Unions (MCTU) must publicly reprimand the concerned 'workers' for such unbecoming conduct. It is simply unacceptable and an abuse of freedom of speech and association.
The worst thing about that unfortunate conduct is that it attracted retaliatory action from the DPP cadets, who could not sit back and let their leader insulted in public. The situation nearly degenerated into anarchy. The last thing Malawians would want to see and experience at the National Labour Day commemoration event is bloodshed. We're renowned for our peaceful co-existence and let politics not change our history!
God bless President Mutharika and God bless Malawi !
"This world of ours… must avoid becoming a community of dreadful fear and hate, and be, instead, a proud confederation of mutual trust and respect."- Dwight D. Eisenhower 
Feedback: email – [email protected]
Follow and Subscribe Nyasa TV :